Where Each Creation Is As Individualistic As The Wearer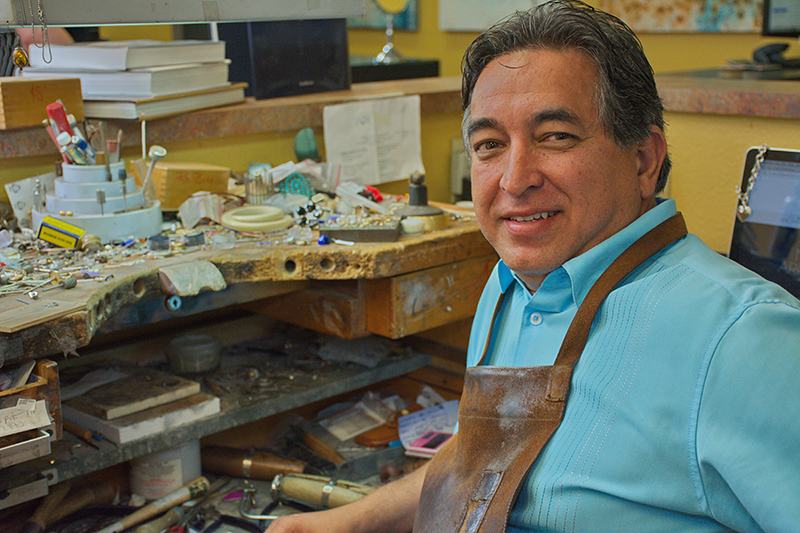 In the all too often cookie-cutter world of retail jewelry, where mass production supported by massive amounts of modern media dictates what the "fashionable" will be sporting – this season or next – it's refreshing to encounter Old World artistry, where originality coupled with a large dose of individualism still holds sway. And while this combination can be rare and certainly difficult to find, for those who dare to break from the herd and indulge, the results can make for stunning personal statements about just who the wearer is. But isn't that what folks, men and women, buy jewelry for in the first place?
For '09ers imbued with an independent streak seeking superior quality and distinctiveness in their jewelry selections, the ZIP is now fortunate to have one of San Antonio's most accomplished practitioners in custom fabrication right in the neighborhood. Known modestly (but accurately) as The Jewelry Store, and newly relocated into the welcoming little green house adjacent to Hanley-Wood on Broadway near the Austin Highway, as the name implies, this is a place to find and acquire some amazing, glittering glamour. But really, there's so much more to the story.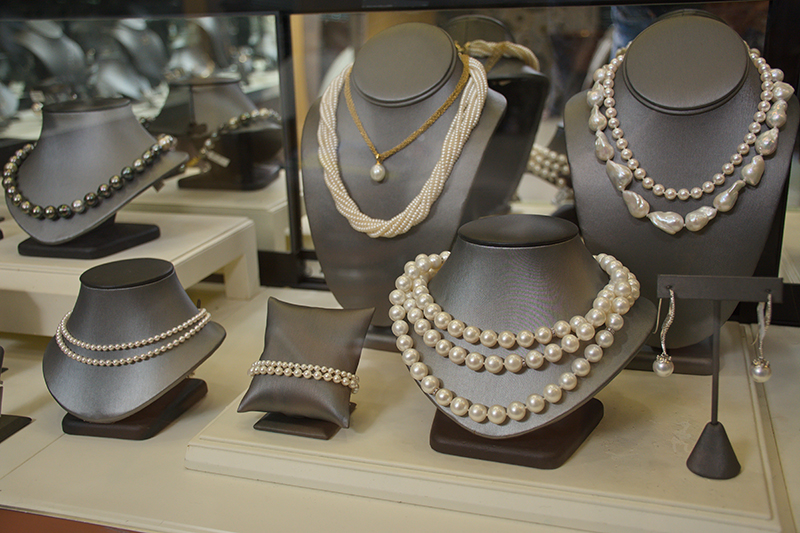 First opened in 2011 by San Antonio native and master jeweler Oscar Villareal at a Jones Maltsberger location, The Jewelry Store, as its founder relates, "hit the ground running because we were already so well known within the trade." Over the past 39 years, Oscar had professionally established himself as the "industry go-to guy" in support of other area retailers requiring a first-rate repair and/or creative service. He was (is) the best, and the other dealers knew it. As a result, word also began getting out at the consumer level, and his following, with the industry and the buying public, quickly grew.
Oscar learned his trade hands-on, as a 19-year-old apprentice working for his uncle, George Dennis, Sr., one of the greats in the jewelry business in South Texas. Dennis Jewelry proved to be the perfect training ground for the apt youngster. As Oscar remembers, "My uncle was a demanding teacher but also encouraging. He taught me the 'right way' to do things." And as a technician, Oscar excelled. But his uncle also stressed the importance of finding out exactly what each customer wanted and not "just movmg inventory." His uncle instructed, "Listen and then learn what the shopper is desirous of. Then, using craftsmanship, creativity and quality, satisfy that desire." Oscar, imbued with generous amounts of natural imagination supported by a deep technical understanding plus innate skill, has embraced that advice to the immense benefit of his thriving business, but more importantly, to his incredibly loyal and long-term consumer base as well.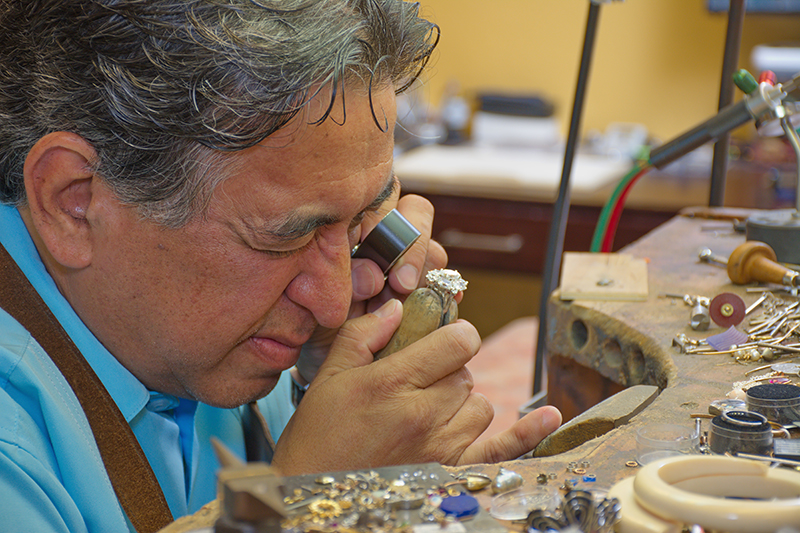 Today, now comfortably ensconced in his cozy new digs, Oscar and his small but equally talented staff at The Jewelry Store continue to service a diverse clientele, handling repairs, selling some consignment pieces, offering a few exclusive lines, but primarily making the "one-of-a-kind, one-at-a-time" creations he's become so lauded for. Often, a customer will come in with a ring, pendent, necklace or other "family" piece that, due to its dated styling, is no longer worn. Heeding his uncle's counsel, Oscar will conduct an interview to determine exactly what's wanted before transforming the piece into something wonderful that, as he relates, "can be enjoyed today and for generations to come." He also is able to "start from scratch," using feedback from the buyer to custom fabricate something (actually anything) exquisitely personal (and perfect) from materials — quality gems, metals, etc. — that The Jewelry Store stocks. When finished, each special piece, always rendered for timeless usage, will truly mirror the wearer's unique persona, whether bold or conservative. And that's just what fashionable '09ers demand – a creation as individualistic as the wearer!
So stop by The Jewelry Store before Christmas and "take the tour." You will be impressed by the personnel, the open and inviting premises and, especially, all of the eye-popping pieces. You'll definitely want to ring in the New Year with something just for you or yours from The Jewelry Store.
By Ernie Altgelt
Photography by Martin Waddy