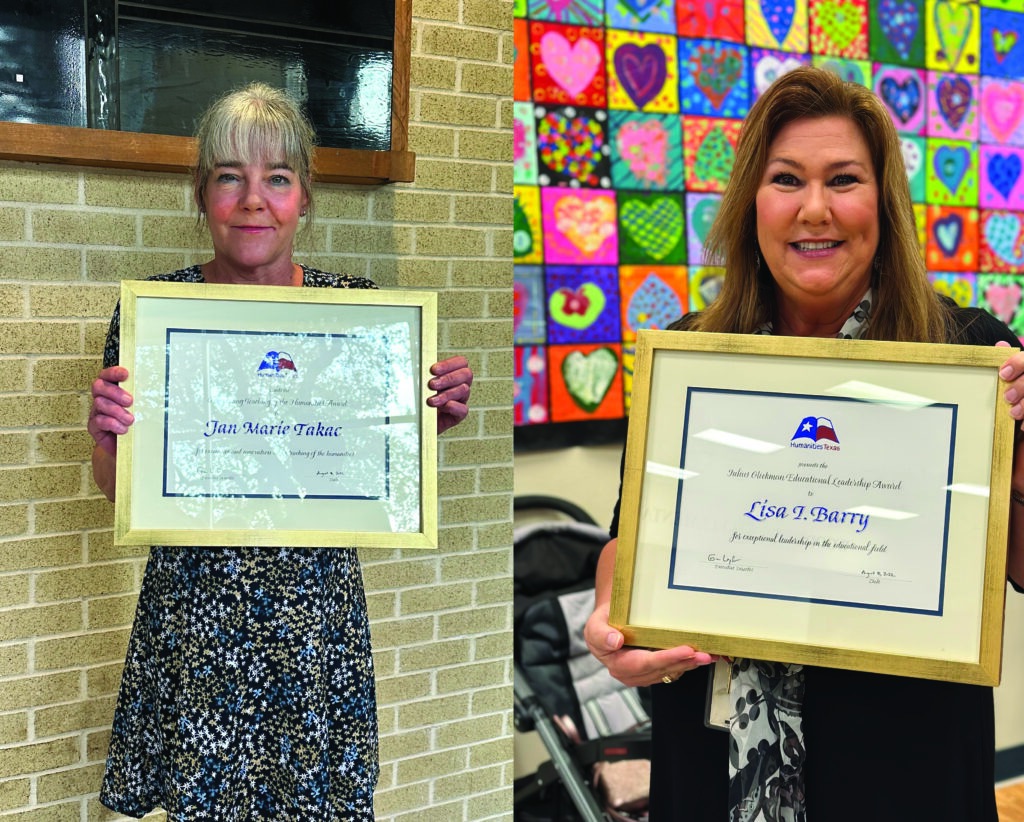 Two outstanding AHISD teachers were awarded state teaching honors from Humanities Texas.
Lisa Barry, a 5th grade teacher at Woodridge ES, won the Julius Glickman Educational Leadership Award. Jan Takac, an AP history teacher at AHHS, won an Outstanding Teaching of the Humanities Award.
Both educators were formally presented their awards in December by State Senator Donna Campbell and representatives from Humanities Texas. The awards include $5,000 for each award winner and $1,000 for humanities instructional materials for each school.
Humanities Texas was founded in 1973 as the state affiliate for the National Endowment for the Humanities. Teachers of English and language arts, foreign languages, history, and social studies are eligible for the awards.
Fifteen educators were recognized this year, and AHISD was the only district with more than one award winner!