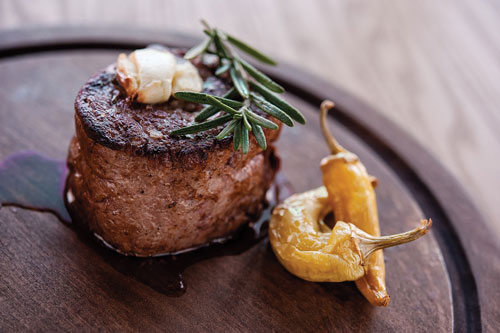 Restaurant Weeks Celebrates 10 Years
The holidays are over but that shouldn't stop you from eating well! Entering its 10th year, CULINARIA Restaurant Weeks, January 21 through February 2, is back with more eateries in neighboring Boerne and New Braunfels, as well San Antonio hot spots. Participating Restaurants in the Tri-County area will offer special three-course prix-fixe menus: $25 Breakfast/Brunch, $15 lunch, and $35/$45 dinner. Guests can expect some restaurants to offer additional course options as well as wine, cocktail and beer pairings. It's the perfect opportunity to try out a new restaurant that has been top of mind or let it serve as the catalyst to reconnect with friends, family or co-workers.
As a non-profit organization, Culinaria has been promoting San Antonio as a premier destination for culinary, beverage and hospitality to an international audience, while also serving as a resource for educational opportunities in those fields.
Alamo BBQ Co., Ostra, Boudro's Texas Bistro, Nao, Azuca Nuevo Latino, B and D Ice House, Botika, Battalion, Bella on Houston, Beto's Alt-Mex, Bier Garten – Riverwalk, Bliss, Liberty Bar, Dorrego's, Boiler House Texas Grill & Wine Garden, Maverick Texas Brasserie, Chart House, Oro, Fleming's Prime Steakhouse & Wine Bar, Grayze, Hearthstone Bakery Cafe (Olmos Park), Restaurant Gwendolyn, Kimura Ramen Shop, Zinc, La Frite Belgian Bistro, Silo Prime, Landry's Seafood, Las Canarias, Las Ramblas at The Hotel Contessa, Pesto Ristorante, On The Bend, Mad Dogs British Pub, Range Modern Chophouse, Market on Houston, Max's Wine Dive, Paesanos Riverwalk, Morton's Steakhouse, Nola Brunch & Beignets, Nonna Osteria, Nosh, Outlaw Kitchens, Palm Restaurant, Paloma Blanca, Periphery, Piranha Killer Sushi, Ruth's Chris Steak House, Shuck Shack, Silo (Alamo Heights), Sushi Zushi, Texas de Brazil, The River's Edge Cafe + Patio Bar, Tre Trattoria @ the Museum, Tribeca 212, Zocca Cuisine d'Italia, and 20Nine Restaurant & Wine Bar are just a few right outside the loop (and a few 09 restaurants). Bon appétit! For more info visit www.culinariasa.org/events/restaurant-weeks
New Art at the Briscoe
The Briscoe Western Art Museum has new significant gifts received from several donors, including the Jack and Valerie Guenther Foundation, Judy and Warren Knowlton, and Debbie and John Montford.
Notable museum donations over the past year include The Conqueror, 2004 Bronze, by George Carlson, bestowed by the Jack and Valerie Guenther Foundation, The Healer, 2017, Bronze, by John Coleman, a museum purchase made possible by Judy and Warren Knowlton and Fandango, 1870, Oil on Canvas, by unknown, purchased with funds provided by Tyneil and F.A. Northcott McFaddin II, Warren and Judy Knowlton, The Plum Foundation — Debbie and John T. Montford, Mr. and Mrs. McLean Bowman, and the Muriel F. Siebert Foundation – Jane Macon. Additionally, new works will be added to the McNutt Sculpture Garden which currently houses a substantial collection of Western influenced bronze sculptures.
Another significant donation supplied to the museum by Debbie and John Montford, active Briscoe Western Art Museum board members and donors, highlights the collectors impressive spur collection consisting of more than 55 pairs from different craftsman and countries and dating as far back as 1790.
Chocollazo and Sugar Sugar to be Hemisfair's Newest Culinary Tenant
A new culinary development at Hemisfair – Chocollazo is coming to the historic Pereida House in time for Valentine's Day. Additionally, Chocollazo founders Frank and Mary Collazo will be debuting a new and additional concept at the Pereida House, Sugar Sugar. There's something for everyone with prices ranging from $1 to $100.
In one room of the historic Pereida house will be Chocollazo where chocolates, truffles, desserts and pastries will stock the shelves. In another room will be our new concept; Sugar Sugar; offering candy, soda, gifts and a cotton candy machine. It's a place where children playing at Yanaguana Garden will remember for generations."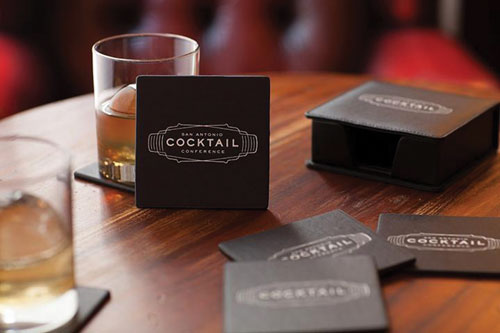 Cocktail Conference Returns
It's that time again, January 14-20, 6 days of parties, seminars, tastings celebrating craft cocktails. Eight years later, the annual conference takes place all over the city, spans six days, and is recognized as one of the best cocktail festivals in the country. And be sure to try the 2019 Signature Cocktail: Call me, Honey. Sweet and bright, this is a cocktail that is served cold, but with spices that evoke a feeling of warmth and convivialty. It brings you together with friends to share a laugh, enjoy good times – and Call me, Honey. For more information visit www.sanantoniococktailconference.com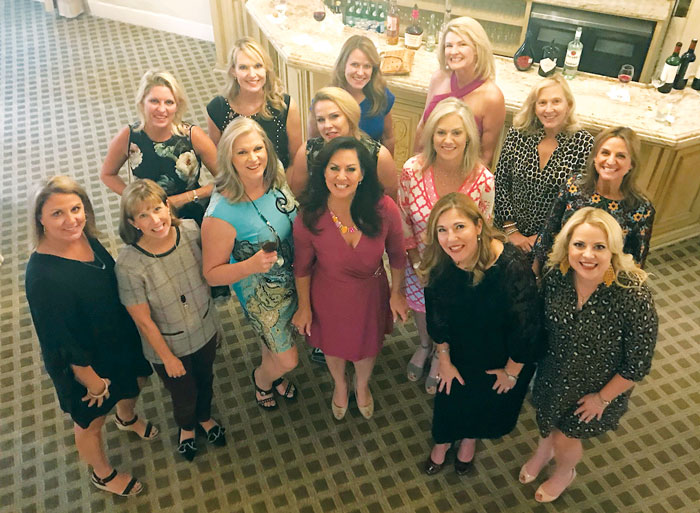 The San Antonio Gardenia Club is Growing
The purpose of the San Antonio Gardenia Club is to further interest in the fine arts by providing fine arts recognition to students within the San Antonio area and to promote friendship within the membership. New members include: Alison Bagley, Susanna Baird, Lisa Blonkvist, Diandra Buckley, Delizia Cappellini-Gallivan, Mary Doggett, Victoria Flavin, Paige Flinn, Joy Fuhrmann, Judy Goldstein, Kerry Huffstatler, Joy Jauer, Lorraine Kelly, Kay Moiles, Ursula Pari (2017), Dorian Reeves, Andrea Reid, Brooke Shannon, Tricia Steves, Suzette Sullivan, Sandi Taylor, Nancy Woodall and Tina Zillmann.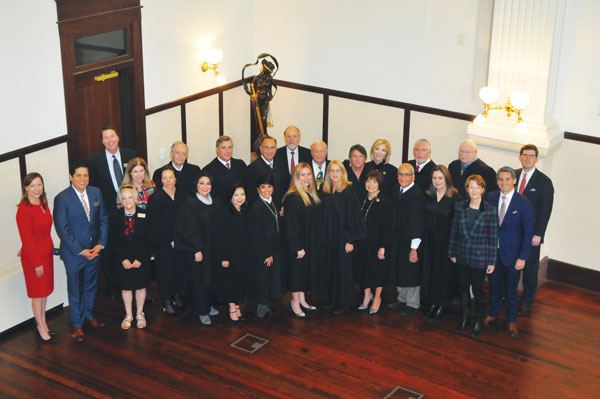 Retiring Judges
Judge Solomon J. Casseb, III, Judge Sid Harle, Justice Karen Angelini and Judge Tom Rickhoff were awarded for their dedicated service during a retirement recognition and San Antonio Bar Association and Foundation Holiday Open House held at the historic courtroom inside the Bexar County Courthouse. President Santos Vargas presented awards to the beloved San Antonio retiring judges.
BY LESLIE FOLEY