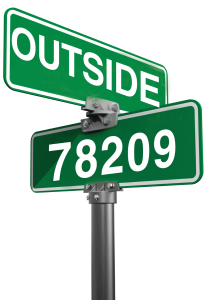 JAZZ IT UPCrockett Park
Jazz comes alive June 5-7 during the San Antonio Summer Art & Jazz Festival at Crockett Park. This free three-day festival features local and nationally recognized jazz artists, arts, crafts and food vendors. Call 210-772-2900 for jazz performances and times, or click on sanantoniosummerartjazzfestival.com for updates.
NEW SPOTS TO DINE
A few new dining establishments outside of '09 have recently opened. Tre Enoteca, a chef Jason Dady restaurant, opened in April at The Alley on Bitters (formerly Artisans Alley). H-E-B is creating its second San Antonio-area restaurant, in Schertz, called 3009 and located at the H-E-B Plus store at 17460 IH 35N. The sit-down restaurant with a multi-concept menu created by award-winning chef and restaurant veteran Randy Evans offers both indoor and patio dining and a savory seasonal menu in a casual, family-friendly atmosphere. Jeret Peña opened a new pub in Monte Vista known as the Old Main; check out cocktails, beer and bites. Attagirl Ice House on the corner of King's Court and East Mistletoe Avenue is serving beers, ales and ciders. Toro Taco Bar is offering tacos, tamales and tostadas in an open-air site overlooking the skyline at the corner of Brooklyn Avenue and Austin Street.
Smoke opened a few days before Taste of the Northside. Chef Brian West's new venture is located at 700 E. Sonterra Blvd. Where there's Smoke, there must be fire — fire on the barbecue, that is! Chef West recently served pig's head to Northsiders at Taste of the Northside. Keep an eye out for the second Tip Top Café to open on the Northeast side — more fries and pies, oh my! And Hidden Dragon Bar opened next to China Garden on Blanco Road near Churchill Estates. Be sure to check out the back corner wall. Tiff's Treats opened at Park North shopping center at 726 NW Loop 410. This cookie bakery and delivery company expanded into its 18th location. I would much rather have a warm fresh-baked snickerdoodle cookie and coffee than a sugary doughnut at my next 10 a.m. business meeting.
OTRA VEZ RE-GRAND OPENINGOlmos Park
Otra Vez is hosting a re-grand opening party on June 11 at 5:30-7:30pm for the couture consignment's new location. Food, fun, door prizes and a special sale will be part of the festivities. The store is located at 4222 McCullough Avenue.
20th Annual Zoo-La-LaThe San Antonio Zoo
The 20th annual Feast with the Beasts — Mardi Gras-style will take place Thursday, June 11, from 7 to 11 p.m. at the ZOO, of course! There will be cuisine from various local restaurants, Zoo Pool with prizes, animals, live entertainment, craft beers, wine tastings and "keeper" chats. To learn more, call 210-734-7184 or visit www.sazoo.org.
50 Years Strong: Southwest School of ArtDowntown
The Southwest School of Art is celebrating its 50th anniversary throughout 2015. Several events are planned, including Selfies: 50 at 50. Fifty artists who have had a relationship with the Southwest School of Art through teaching, exhibiting or creating have been invited to commemorate the art school's 50th anniversary in the landmark exhibition Selfies: 50 at 50. All of the artists committed to this exhibition will create a self-portrait, or "selfie," a genre that is prevalent in the history of art, but may or may not be typical of the individual's repertoire. This small sampling will showcase the diverse ideas and dialogue the Southwest School of Art has had, and continues to have, with the art world at large. The exhibition will run through July 15. Next up will be the Golden Gala in the Garden, scheduled for Oct. 8.
Miss Anastasia's 15th "Twigversary" Celebration
Former elementary school teacher Anastasia McKenna has been holding kids spellbound in her unique, lively style as Miss Anastasia for the Twig Book Shop. Listeners gathered in May at the Pearl Pocket Park to enjoy story time, musical performances, costumed characters, arts and crafts and snacks from Green Vegetarian Cuisine to recognize 4,000 stories shared at the Twig, libraries and other bookstores.
Cactus Pear Music Fest Awards
San Antonio, Boerne, Kerrville and New Braunfels) Seven student musicians won their auditions for a full-scholarship fellowship in Cactus Pear Music Festival's 12th annual YOUNG ARTIST PROGRAM [YAP].The winners are:
Gretchen Noble, piano [16, Marshall HS]
Emily Bustos, violin [16, MacArthur HS]
Dora Cheng, violin [17, Churchill HS]
Brian Kang, violin [14, Garcia Middle School]
Bailey Boyen, viola [15, Health Careers HS]
Audrey Jellett Adrian, cello [13, Peterson Middle School]
Logan Robison, cello [17, O'Connor HS]
Purchase your tickets now for the 19th Annual Cactus Pear Music Festival, July 5-9, with concerts in San Antonio, Boerne, Kerrville and New Braunfels. Chamber music sizzles, and you are in for a musical treat. Check website for dates, locations, tickets and performances at www.cpmf.us.