Pizza Party Please!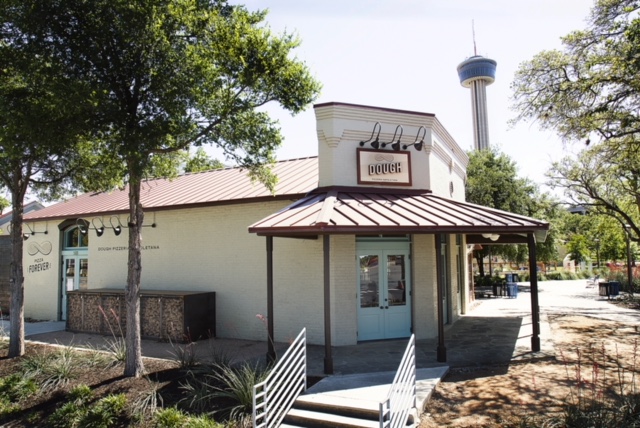 Dough Pizzeria Napoletana, the restaurant's second San Antonio location (and third restaurant, overall) opened at the park in Hemisfair last month, directly behind the convention center. Dough has become a premier spot to find authentic, Neapolitan-style pizza, gaining recognition as the only pizzeria in San Antonio certified to serve under the guidelines created by Associazione Pizzaiuoli Napoletani (Neapolitan Pizzaioli Association). Dough joins Hemisfair's growing roster of restaurants, all part of an ongoing redevelopment of the urban district downtown.
Dough's menu will remain true to Italian ingredients including items from antipasti to burrata, with all of the pizzas made in a wood-burning stove tiled entirely with copper pennies. Other standout features at this location include the wine selection; each has been hand selected and imported from southern Italy. Saluti to Dough Owners Doug and Lori Horn.
Honoring Mothers 17th Annual Luncheon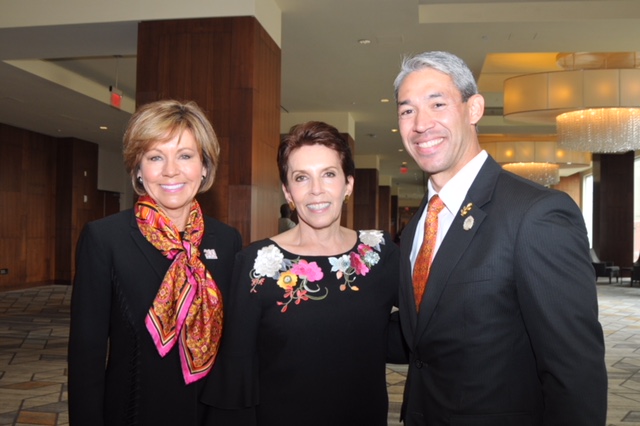 The annual luncheon was held at the Grand Hyatt downtown to benefit the Battered Women and Children's Shelter. Mayor Ron Nirenberg spoke, as did author Gwendolen Wilder, a domestic violence survivor. Wilder spoke from her new book, "It's OK To Tell My Story!" Surviving common- law domestic violence is a work of fiction that's based on Wilder's real-life experiences. During the luncheon, City Manager Sheryl Sculley, Diana M. Geis, J.D., and Curl Stahl Geis, PC. were honored. Attendees dressed in black in support of the #MeToo movement.
La Taqueria Opens on Austin Highway
La Taqueria has opened at 1208 Austin Hwy in the former Burger King location. They are open for breakfast, lunch and dinner offering Mexican food and delicious cocktails. Theyhave a drive-thru takeout window and inviting outdoor patio.
Culinaria
EAT, DRINK, GIVE….repeat… EAT, DRINK, GIVE. The annual event kicked off with Bubbles and ended with Burgers, BBQ and Beer during the four day festival at La Cantera Resort & Spa. New to the lineup was the Texas Taco Showdown, but old favorites were as popular as ever, such as the sold out Becker Luncheon at Becker Vineyards, the Texas sized Grand Tasting, and, did I mention wine, Tequila and more? It's a party with a purpose, an organization committed to the celebration of food, wine, spirits and fine tastes. This celebration goes on and on, and each event offers foodies the chance to sample creations from the best chefs around. They offer liquors, tequilas, beer, wine, Champagne, and so many scrumptious dishes to sample. Grayze was present, as was HEB, Fleming's, Max's Wine Dive, Supper and other delicious restaurants and establishments. A heck of a fun festival for all! A big shout out to president and CEO Suzanne Taranto Etheredge and her committee—Great Job!
Summer Artisan Show
Vendors will display and sell handmade merchandise along the San Antonio Riverwalk close to the shops at Rivercenter, July 27-29. Pottery, jewelry, paintings, textiles and more will be available.
Cowboys and Indians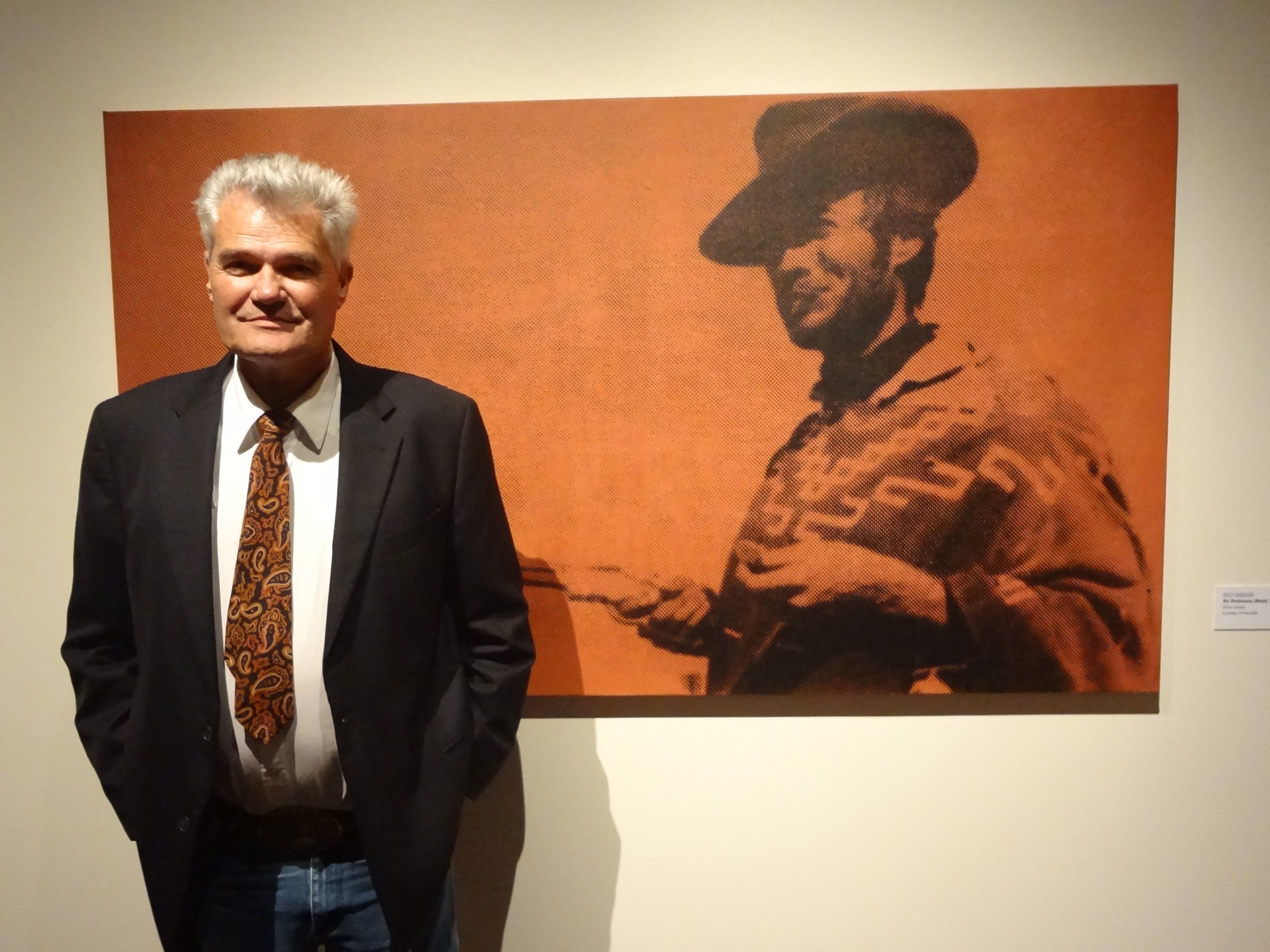 Now through September 3, don't miss Cowboys and Indians, Andy Warhol and Billy Schenck, Myth of the West at the Briscoe Western Art Museum. The undisputed leader of American Pop Art, Andy Warhol; Cowboys and Indians, his last major project before he passed away in 1987, pays tribute to the archetypal symbols of a popular, romanticized version of the American West. The series is a time capsule of America in the 1980s, when we had a cowboy in the White House.
Billy Schenck was one of a handful of artist, in the 1970s inspired by Warhol to apply Pop Art ideology and techniques to images of the American West. A founder of the Western Pop movement, Schenck combined influences from his many artist heroes in the Pop movement including Roy Lichtenstein in his exploration of every aspect of the West's potent iconography. With his signature reductivist style, Schenck transformed traditional Western images from a realist's replica of detail into flat, sharply defined, simplified areas of color and stylized patterns.
The evening reception featured plenty of bright colors including bright table cloths, pastel Chinese lanterns, floral centerpieces with Campbell Soup cans, and a candy bar. Host committee co-chairs Heather Haynes and Marianne Malek oversaw the reception; attendees included sponsors Valerie and Jack Guenther, Laura Baucom, Carolyn Wiggins, Karen and Ron Herrmann, Sarah Beidenharn, Amy and Ken Maverick, Mary and Marc Barrett, Nancy Loeffler, Camilla Kampmann, Jan Fischer, Lindsay and Jack Guenther Jr., Ed and Lisa Kopplow, Lida McAllister, Mary Nelson, and Abigail and George Kampmann.
By Leslie Foley