78209 residents Jay Uribe and Junab Ali met back when they were just teenagers at Central Catholic High School. They had no idea back then they'd eventually reconnect later in life, start a small business together and 20 years later would become one of the most sought-after cyber security and IT document handlers in the country.
Mobius Partners, which is headquartered in 09, began as two guys brokering hardware computer parts to different end-customers. It's grown into a multi-faceted business that handles everything from virtual workspace, security, analytics and service management. Uribe and Ali have watched technology's role in business change drastically over the past two decades, from hard drives the size of refrigerators to cloud storage.
"When we first started out email was still a very new thing for businesses," Uribe said. "Much of our business then was hardware, and now so much is being done with the cloud that we're much more on the software side."
From big companies to small, Mobius Partners has played a huge role in getting businesses in San Antonio and all over the country operating successfully since the pandemic began in March 2020.
"One day we were all working in our offices, and then all of a sudden overnight we can't work within six feet of each other anymore," Uribe said. "At Mobius we enable a company's infrastructure to do remote working. We set up their IT structure, security and their home office laptop. We enable that to happen from small businesses to large corporations."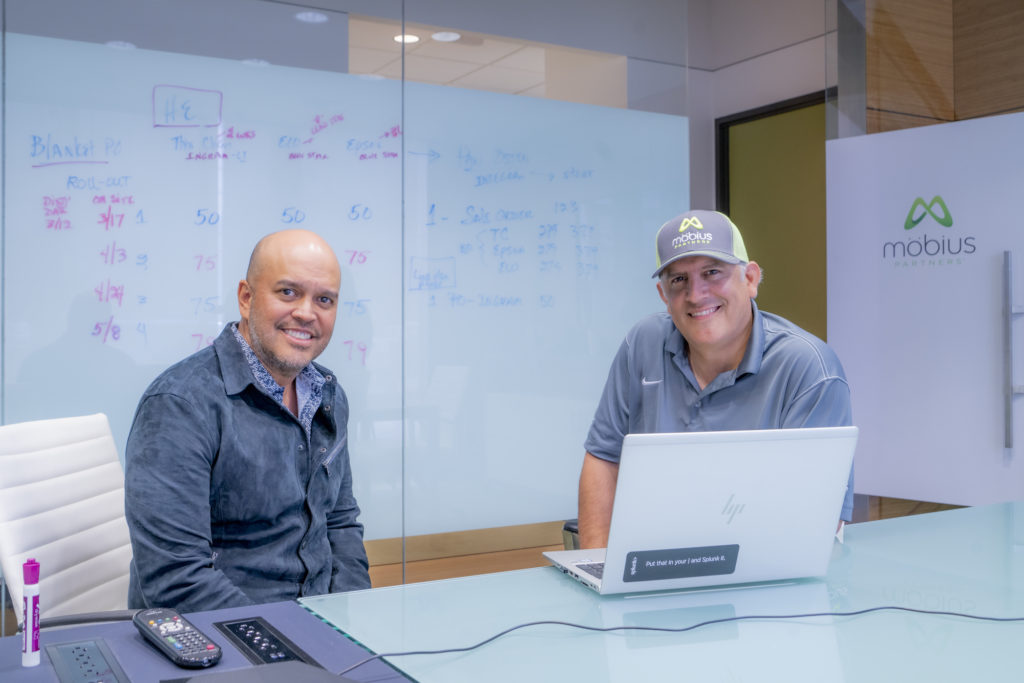 The shift in work structure has allowed businesses to create more flexible work/life balance for employees, something Ali believes will continue after the pandemic is behind us.
"We've been a very flexible work environment here at Mobius for 10 plus years now," he said. "When you think of all the bad things that have happened, the fortunate part is so many people being able to work successfully from home. Before someone may have never made a 4 p.m. baseball practice with their child, but now can possibly move things around and make that happen."
Uribe added that prior to Covid, the tech industry was already beginning to trend toward a more flexible work model, and the pandemic simply sped up the process of changing the structure.
"If you look at Millennials and what they want in a job, many are looking for professional flexibility," he said. "They don't want to be tied down to a specific location."
Some wouldn't think of San Antonio as a home for a highly successful tech company, but Uribe and Ali say being in the Alamo City has many benefits. The central time zone allows them to tend to the needs of customers on both coasts in a timely manner, and Texas is a great place to do business, and live.
"Texas is such a friendly, diverse place to do business," Uribe said. "You can see that now in so many companies moving there headquarters here. We also have offices in Dallas and Houston, and are fortunate to have long standing working relationships with clients."
Mobius also likes to give back to the 09 community, sponsoring sports teams of their employees' kids and more.
"We are a family first organization," said Director of Marketing Liz Lovelace. "If something is happening at home, we say that comes first, then Mobius. We're definitely a family here. It's a remarkable culture."
By Christie Cuthbert