Travel, Teaching Their Children Responsibility, and Quality Family Time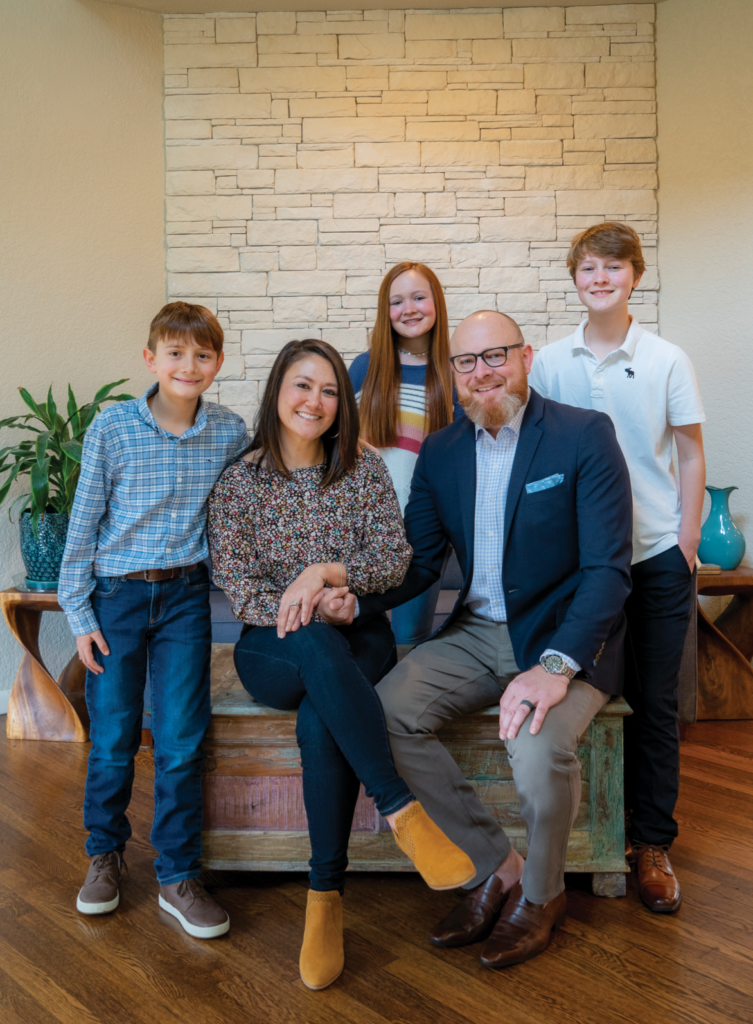 For Scott and Amy Lippert, life has been an adventure.
The couple met in physics class while attending Virginia Tech University and would marry two weeks after Amy graduated. The next several years would often be spent apart, with Scott going through multiple deployments as a submarine officer on the USS Maine.
"We went through five deployments while married, and we had our son Brooks while in between deployments," he said.
The couple, which now has three kids, Brooks, 15, Katie, 13, and Andrew, 10, rode out the military years, then moved to Atlanta, Georgia, where Scott worked for McKinsey & Company, a top international consulting firm. Their time in Atlanta was anything but mundane, as they picked up and moved to Dubai, Australia, and the Netherlands for projects Scott was working on.
"It was such an adventure," Amy said. "Even having small kids traveling with us, I wouldn't change it in any way. It was really neat to be able to expose them to different cultures. It ignited their love of travel."
In 2015, the Lipperts moved to Alamo Heights when Scott took a job with USAA Bank. He is now a Senior Vice-President and head of shared services. When moving to San Antonio, both Amy and Scott loved the location and schools in Alamo Heights compared to other areas of the city.
"I love having a small-town feeling but the amenities of a big city," Amy said. "It's so nice that you can walk to a local art museum and catch live music."
The family lives in the Bluebonnet Hills neighborhood, which they love.
"It's the only neighborhood in Alamo Heights where there are sidewalks on all the streets, and you can walk east, south or west and get to restaurants and shopping," Scott added.
Living in such a charmed community, Amy and Scott take extra measures to make sure their children understand how blessed they are and the importance of helping others. Their son, Brooks, participates in Teens Give Back, and Katie and Amy are involved in the National Charity League – Mariposa Chapter.
"I don't think they have a real perspective on how other people live and how fortunate they are," Amy said. "Giving back humbles them."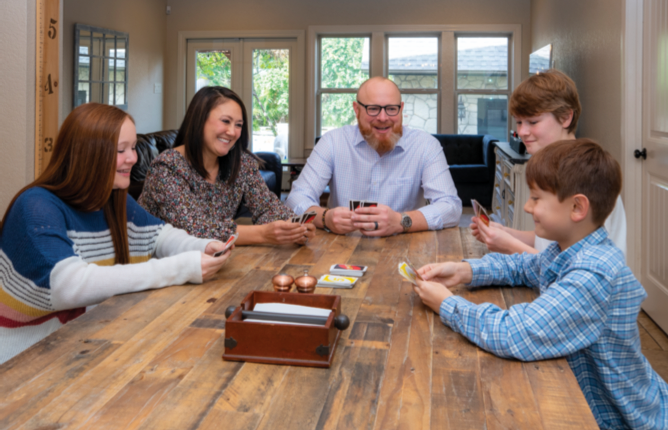 Scott agreed, saying, "With iPhones and iPads, the world is more connected than ever, but less connected socially. It's important for our kids to go out and be a part of the community and connect."
Along with teaching philanthropy, Amy and Scott have instilled responsibility and ownership in their kids by getting them started with chores around the house at an early age.
"It came out of wanting to give our children a sense of security and responsibility," Amy said.
"We're trying to raise good adults, and this gives them a sense of accomplishment and responsibility."
While the Lipperts have laid roots down in Alamo Heights, their love to travel continues. They're planning an upcoming spring break trip to Maui.
"Brooks and I like to scuba dive together, so a lot of our trips are centered around where we can do that," Scott said.
The family also enjoys playing tennis together, and with their kids heavily involved at school, they're often found on the little league fields or at the Friday Night Football games.
By Christie Cuthbert
Photography by Al Rendon