Author Melanie Shankle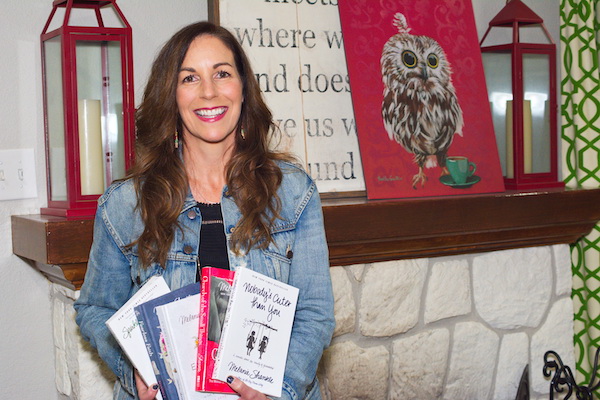 We've all heard that behind every person there's a story. And, when you think about it, that's decidedly so. Unfortunately, for the vast majority of us most of these tales remain untold but, in retrospect, maybe that's just for the best. Are we really that interesting?

Someone in our own neighborhood who is very interesting and relatable is our very own Melanie Shankle, fervent chronicler and accomplished professional writer. For the greater part of her blessed life this gifted communicator has felt compelled to record reams of personal reflections that, through the magic of today's modern technology, she's now able to share with a legion of loyal followers – in 78209 and everywhere else – while having a blast doing it. You might just say that this is one lady who truly is living a "storied" life and, you'll want to keep reading because this narrative definitely has a happy ending.
Melanie, who spent her youth in the Houston/Beaumont area but has been a part of '09 for the past 25 years "loved to write" for as long as she can remember. As a child, she kept a journal. She also penned short stories and even poems. For Melanie, it was a joyful creative outlet that she treasured. And, with so much early passion, you would think her future track would naturally be an extension of her youthful desire. To that end, she did graduate from Texas A&M with a degree in speech communications and a minor in journalism. But as she attests, "I really never considered writing as a career because I thought that translated into having zero money and living in your parent's basement." She eventually opted for a job in pharmaceutical sales where her "gift for gab" served her well. But, in her free time, she never stopped chronicling.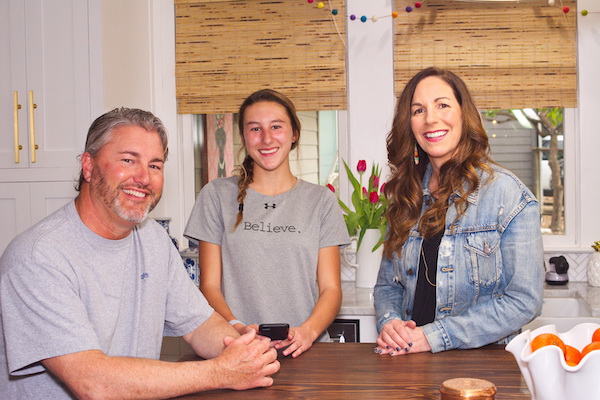 It was in her role as a salesperson when she relocated to San Antonio in the mid-1990s. Then, after meeting and wedding her now-husband Perry (a fourth-generation '09er) in 1997, she ultimately ended up in 78209 as a newlywed. And, as can happen after marriage, motherhood ensued. Shortly after the birth of their daughter Caroline, Melanie began the transition into becoming the fulltime wordsmith that she is now so popularly recognized as.
By 2006 with her three-year-old toddler often underfoot, Melanie, who was then balancing sales work with motherhood, had been enjoying reading other's various blogs for several years. Enthused by the new Caroline-related experiences that were occurring almost daily within her household, Melanie too felt compelled to document and then share the same on a blog of her own creation. Entitling her project "Big Mama," Melanie set up shop on her living room couch with laptop at hand and began the process of describing and relating her "life" as the delighted mother of a very precocious tot. As she admits, "I figured my friends and family might get a kick from my observations about the challenges of overseeing this wonderful new being under our roof." And "write" she was up to a point. Since going online, she has been amazed and flattered with a fan base that has greatly surpassed her initial, modest assessment. Currently, "Big Mama's" readership numbers close to 250,000.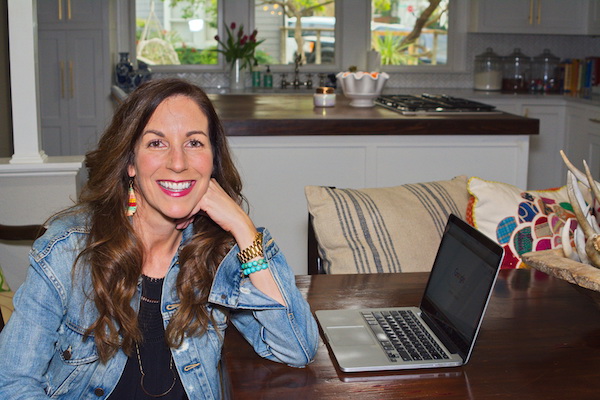 Her expansive sense of humor coupled with a natural empathy, all pertaining to the topic of childrearing and home life in general, have proved to be almost universally appealing – at least to thousands of other moms in similar situations. Whatever the reasons for her blog's draw, Melanie's overwhelming public acceptance as a "real writer" gave her the confidence to permanently leave her sales gig in 2007, move outside of her blog (which she still writes) and venture into the authoring of actual books. And by 2012, her first of many titles (Sparkly Green Earrings, a further reminiscence of motherhood) was published and debuted to rave reviews on the New York Times Bestseller list.
Today, with her husband's and now teenage daughter's full support and encouragement, Melanie has gone on to produce five other "true-life" books covering topics including marriage, friendship and the pursuit of joy and faith. All have received acclaim (all were also NY Times bestsellers and are available through Amazon.com) for their positive, humorously-presented, often inspiring messages. A seventh is in the works. And, while definitely enjoying her success, when considering her bright future in publishing, Melanie remains committed to always challenging herself to "find better, funnier, more engaging ways to tell a story." So in closing, were we right when we said that this amazingly productive wife, mother, and author is living a storied life that many of us in 78209 would love to copy? You betcha. But really, if we can't follow in Big Mama's footsteps, at least we can "read all about it!" The end.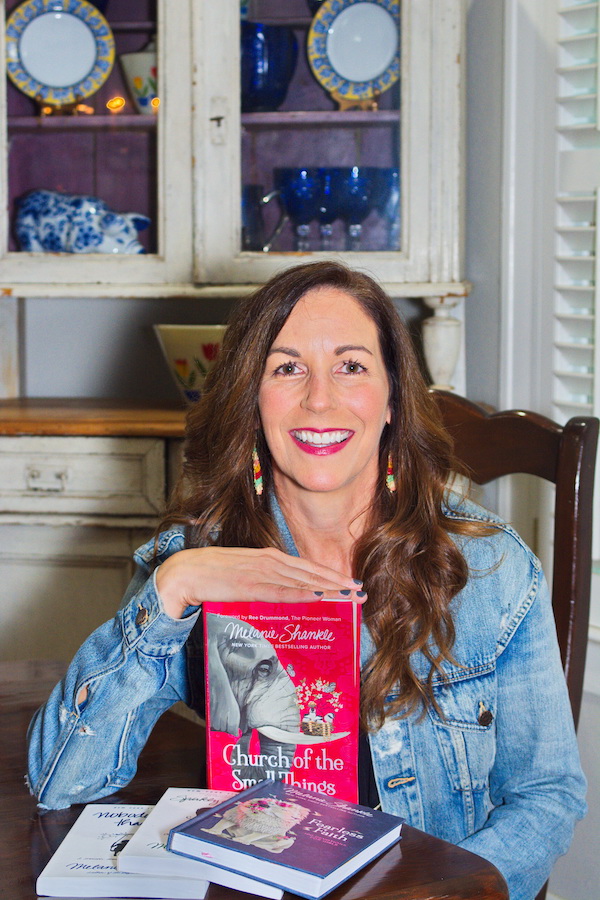 By Ernie Altgelt
Photography by Martin Waddy