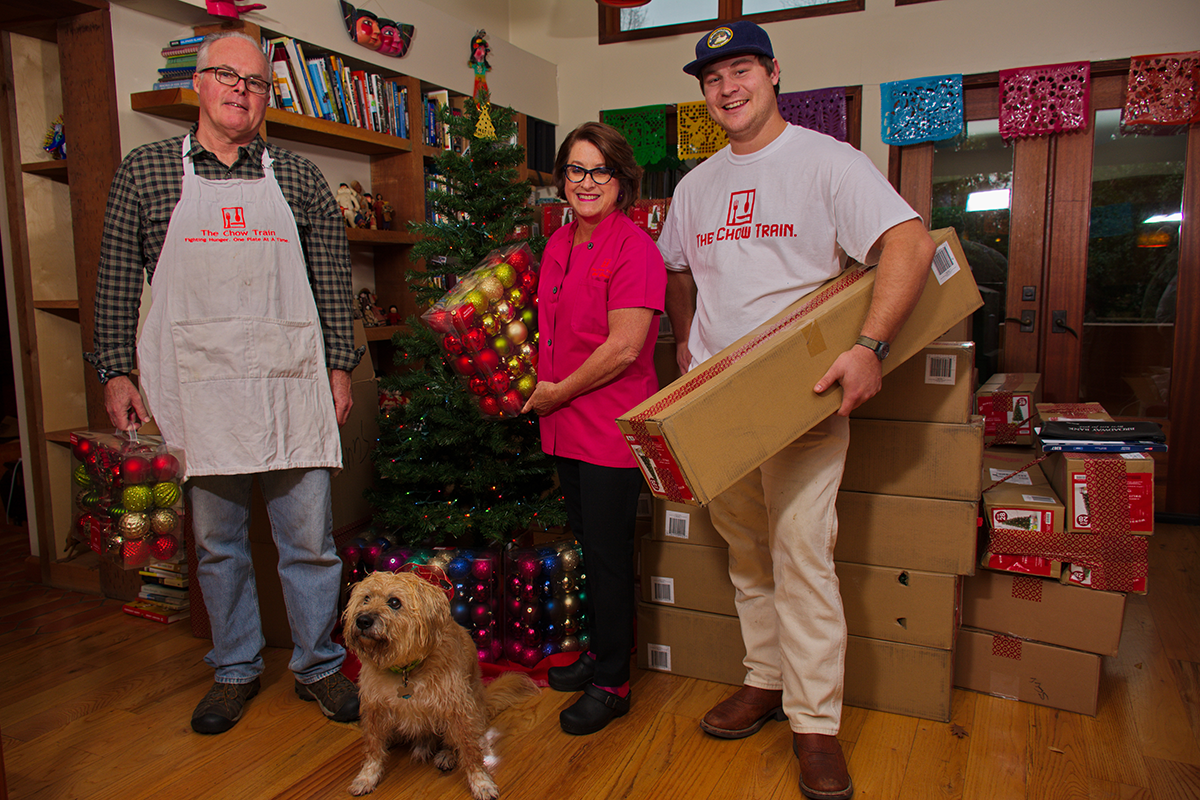 We've all heard the old phrase "doing for others." Its meaning is pretty clear, and when applied to an individual, generally indicates a great deal of selfless caring, concern and, of course, commitment directed toward a larger, often needy, humanity. All in all, a reference of the same implies a laudable special quality in those to whom it's attributed..
And one remarkable exemplar lives right here in 78209. For much of her adult life, Joan Cheever, a member of an equally noted, respected and philanthropic local family, has devoted her considerable energy, expertise and empathy toward achieving a greater good. While continually making a beneficial and widely appreciated difference across a societal spectrum, Joan really feels it is nothing more than her very personal heartfelt version of "doing for others." As you learn more, you'll agree that she's become quite good at it!
Joan, beloved daughter of local banker Charles Cheever Jr. and his late wife, Sally, is an '09 native who grew up in Terrell Hills, where she currently resides after a number of years happily and productively spent in New York and Connecticut. She graduated from AHHS before heading off to Dallas and Southern Methodist University, where she earned her bachelor's degree in journalism. Joan then returned home and landed her first professional writing gig with The San Antonio Light as its business/courthouse reporter.
The eager young newswoman enjoyed the work that introduced her not only into the economic activities of the Alamo City but also the criminal justice system. It was while covering this "beat" that Joan, always a deeply caring person, became sensitive to certain inequities she sensed were occurring. Later, this stickler for fairness and equality ultimately decided that acquiring a law degree would further empower her to address some of the troubling issues encountered.
And an excellent case in point took place soon after her graduation from St. Mary's University School of Law. As a new lawyer, shortly after she finished a clerkship for a judge on the Texas Court of Criminal Appeals in Austin, she became involved, pro bono, as co-counsel on the death row appeal of a desperate, perhaps unfairly sentenced young man from San Antonio. Eventually, after the ultimate punishment had been staved off four times over a decade, the execution was carried out. After developing a close relationship over so many years, Joan was asked by her client to witness his execution. And as she attests, "The entire experience was life-changing," causing her to re-evaluate and solidify her opposition to the death penalty and other legalistic issues. Today, she's a staunch opponent of the penalty because, as she says, "We shouldn't kill people to show people killing is wrong."
While these multiple appeals were occurring in Texas, an uber-commuting Joan had since relocated to New York City after her acceptance into Columbia University, where she would acquire a master's degree in journalism. Falling in love with the area, Joan stayed on the East Coast, first working as a writer/editor for The American Lawyer magazine, then moving on to related publications before landing the prestigious managing editor job at The National Law Journal, where she remained for seven exciting years, gaining additional recognition and kudos for her outstanding work.
But on the third anniversary of the witnessed execution that she had fought so hard to prevent, Joan felt emotionally obliged to write a book about her personal experience and that of others facing the final retribution. And after leaving the Journal with mixed feelings and then returning to her hometown, that's exactly what she did. Titled Back From The Dead: One woman's search for the men who walked off America's death row, Joan's penned accomplishment, by profiling involved individuals, frankly addresses all aspects of the death penalty within the United States. In the book she makes a good case for its abolition while creating awareness and support for the same across the nation.
As an adjunct, earlier this year Joan produced a powerful documentary film about a 98-year-old former inmate who eventually gained his freedom and, more importantly, avoided his death sentence. This man (who was quickly befriended by the author) was initially featured in her earlier book. Joan's work went on to receive the Best Historical Documentary Award at the San Antonio Film Festival and also garnered praise as an "Audience Favorite" at the DC DOCS Film Festival in Washington, D.C. It makes a very compelling statement. Among her other ongoing efforts and affiliations is Joan's advisory role to the Texas Coalition to Abolish the Death Penalty.
But writing and producing aren't all Joan's been cooking up lately. This tireless advocate continues to weigh in on many social issues, but what has become her primary focus is feeding the hungry. Always an excellent cook, she broadened her abilities by earning a culinary arts degree from St. Phillip's College. Prior to that, she completed a 16-week internship with San Antonio's Catholic Workers House, a charitable organization involved in providing healthy meals to those in need. Realizing the extent of hunger throughout the city and beyond, Joan soon bought a large kitchen-equipped truck, dubbed it "the Chow Train" and began distributing multi-course, nutritious lunches and dinners to thousands of often homeless but very appreciative area residents.
She's still at it and can be found weekly dishing out delicious eats at diverse sites throughout downtown and almost anywhere across Texas and even out of state at disaster relief sites where hunger exists. Countless folks — young, old, black, brown and white — continue to benefit from her amazing personal efforts — physically, spiritually and monetarily. The Chow Train is established as a nonprofit 501c3 organization, and donations are gratefully accepted.
For Joan, however, it doesn't stop there. She continues to excel in her additional roles as loving mother and wife while also serving on multiple boards. And while that's a lot on anybody's plate, for Joan "doing for others" will always be what it's about. So our compliments to the chef, the lawyer, the writer and, most importantly, '09's concerned social justice activist. Keep up the good work!
By Ernie Altgelt
Photography by Martin Waddy