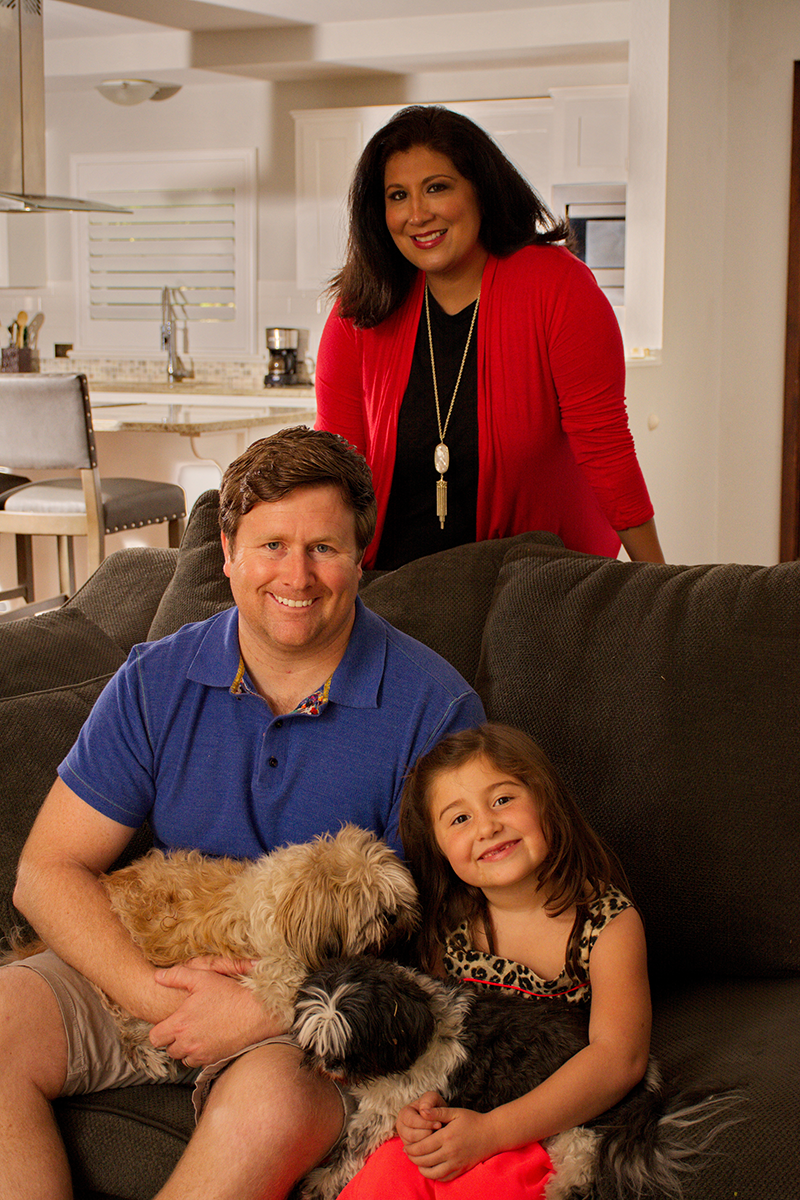 In 78209, where everyone seems to know everyone else, there's one couple that enjoys an even larger recognition. Known throughout the greater San Antonio "viewing area," thanks to years spent daily gracing our television screens, this photogenic, talented and very tuned-in twosome quickly established themselves (separately and together) as a welcome, daily staple, telling us what's great and what's not so great about the world around us.
Meet marvelously married journalists Dillon and Jenny (Suniga) Collier. They've achieved an enviable celebrity status that just might bother some '09ers, but for these prime-time pros, being camera shy is definitely not a worry. Lights, camera, action!
Scene one: Both Jenny and Dillon pursued separate and distinct journalistic career paths, that after happily coinciding eventually ended with their becoming inseparable soulmates – in the studio and as husband and wife. For Jenny, the product of a military family regularly on the move but always maintaining ties with the Alamo City, it was a college-year internship at local ABC affiliate KSAT-TV that put her firmly on the path to television reporting and news anchoring. But, her initial exposure to the media biz occurred years before. As she recalls, "All through high school, I worked for the newspaper and year book. It was fun, but at that point, I really never considered becoming a working journalist." With a twinkle in her eye, however, she adds, "I was good at it."
And as it turned out, it was those earlier experiences as a teen editor and reporter that caused her to accept the KSAT position, ultimately resulting in an exciting new personal focus and determination. Jenny relates, "Channel 12 was where I fell in love with TV news. I really was hooked. " In retrospect, with her innate communication abilities (writing and speaking) and attractive appearance, melded with her bright, energetic and outgoing personality, everything made for a perfect fit in the world of professional newscasting. And from that serendipitous beginning, as her impressive resume attests, her ideal calling had been found, along with (more luck here) her future husband.
Take two: Dillon was born and raised in Tucson, Ariz., within a family where sports were paramount. On his mother's side, hockey was king with his uncles and aunts excelling on the ice. His paternal grandfather was a noted collegiate halfback. Dillon himself earned praise in high school as a field goal kicker and punter. He lived and loved sports.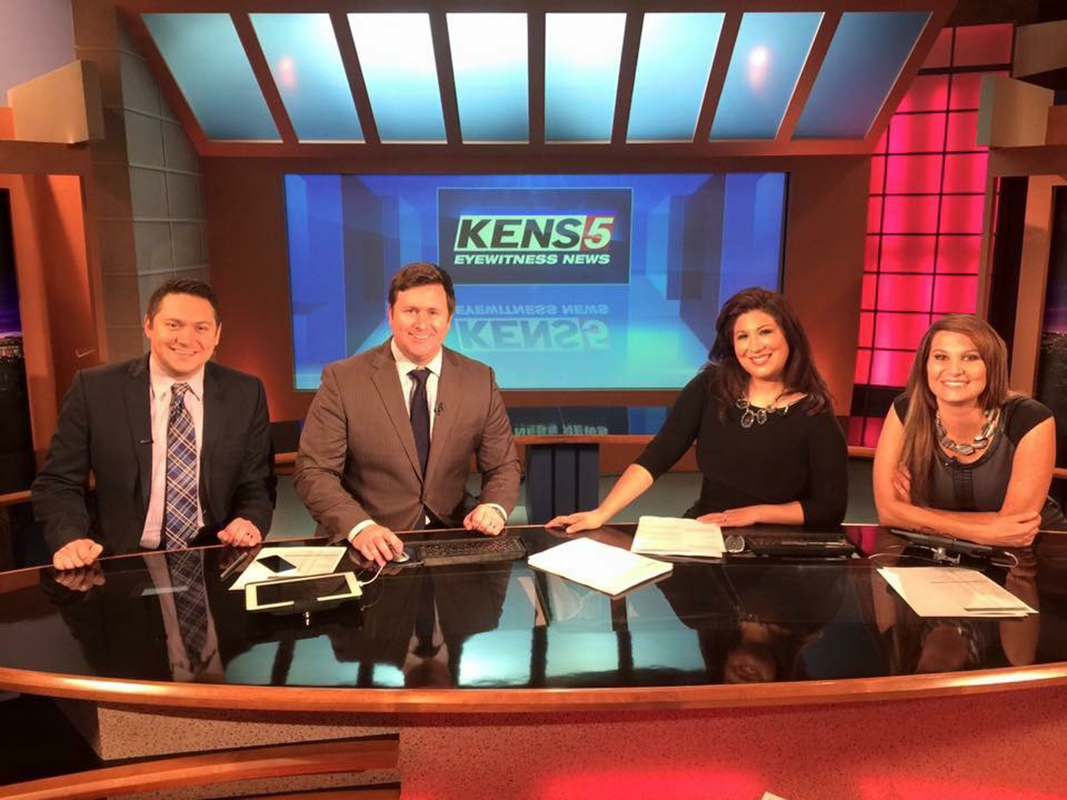 After graduation and looking toward college, Dillon turned down a scholarship to play football at a smaller school, deciding instead to attend his parents' alma mater, Arizona State University, where he earned a degree in journalism with an emphasis on television. Afterward, as he remembers, "I started the nomadic trek that so many young broadcasters take, moving to various markets far from home." One bright spot for the former kicker was that his "beat" was the sports desk. For five years he covered everything that used a ball or a puck. He proved to be a natural, thanks to his past sporting history, easy delivery, ability to stay on message and to his devoted viewers, the obvious fact that he liked what he did. It was as a sports reporter that he ended up working alongside his future wife.
Yep, thanks to our need for news, these two quickly became an item when they first met while both were employed in Laredo at KGNS-TV – Jenny was the station's weekday morning anchor, and Dillon worked as the weekend sports anchor. Was it love at first sight? For Jenny perhaps, but Dillon, a more recent arrival to the station, was more focused on his new gig than noticing the attractive reporter who always seemed to be "hanging around." Not to be put off, Jenny admits to "staying late" so she could "run into him." And as further proof, when Dillon's Dad came to help settle his son in, Jenny suggested that the only place to stay in Laredo was the apartment complex where she happened to live. Imagine that! Two weeks later, her strategy paid off when Dillon, now very aware of his co-worker, asked his future bride out for their first date – which led to many, many more.
Eventually, their careers took both to icy Flint, Mich., and WEYI-TV, where Dillon broadened his sights from sports to investigative reporting (which he loves and is great at), while Jenny continued in her role as an anchor. For one year, the duo shared on-camera duty as co-anchors, something both enjoyed immensely. But for Jenny, San Antonio continued to beckon, and she eventually headed back home, accepting a job with the city's CBS affiliate, KENS-TV. A lonely Dillon followed shortly after, landing a position there too. More importantly, by this time they had "tied the knot" in a small civil ceremony in Flint and were officially Mr. and Mrs. Collier. A larger, family-filled celebration followed on the banks of the River Walk one year later.
Cut to SA: So has it been all work and no play for these award-winning, much-in-demand TV personalities? Absolutely not. The Colliers have settled down in 78209 (where Jenny's mother and father live) and become proud parents of their daughter, Tessa. After her birth, Jenny opted for a temporary retirement from broadcasting to become a full-time mother while Dillon transitioned over to KSAT, where Jenny interned so many years ago. Both love their new digs and plan on making the 'hood their permanent home. When queried as to why they're here in '09, the response is simple: "Grandpa and Grandma live right around the block, and all three of us are hooked on the Alamo Heights Swimming Pool. Go back to chilly Flint? No thanks!"
So when you pass that handsome couple with a beautiful 6-year-old strolling down the shady streets of AH and you think, "Hey, those folks look familiar," it's probably Dillon and Jenny with Tessa in tow. Heck, you've seen them a million times on local TV. Camera shy? No way! And that's a wrap.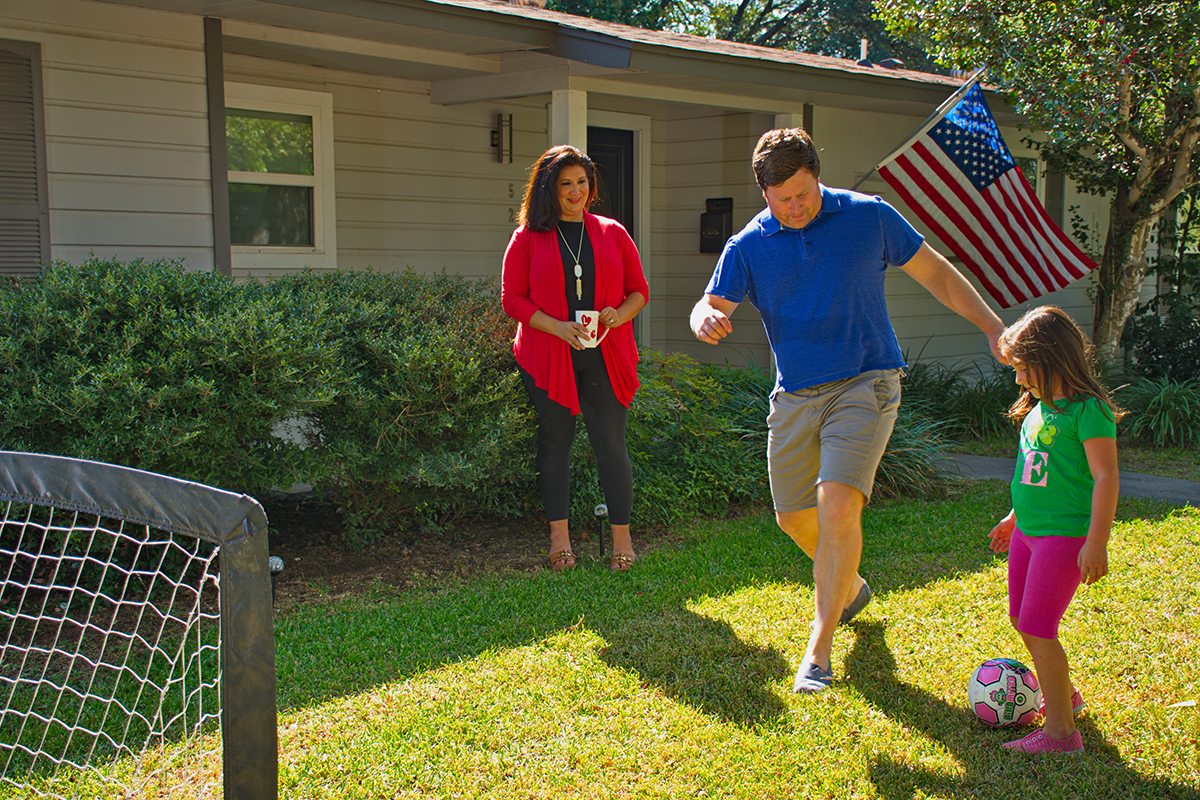 By Ernie Altgelt
Photography by Martin Waddy