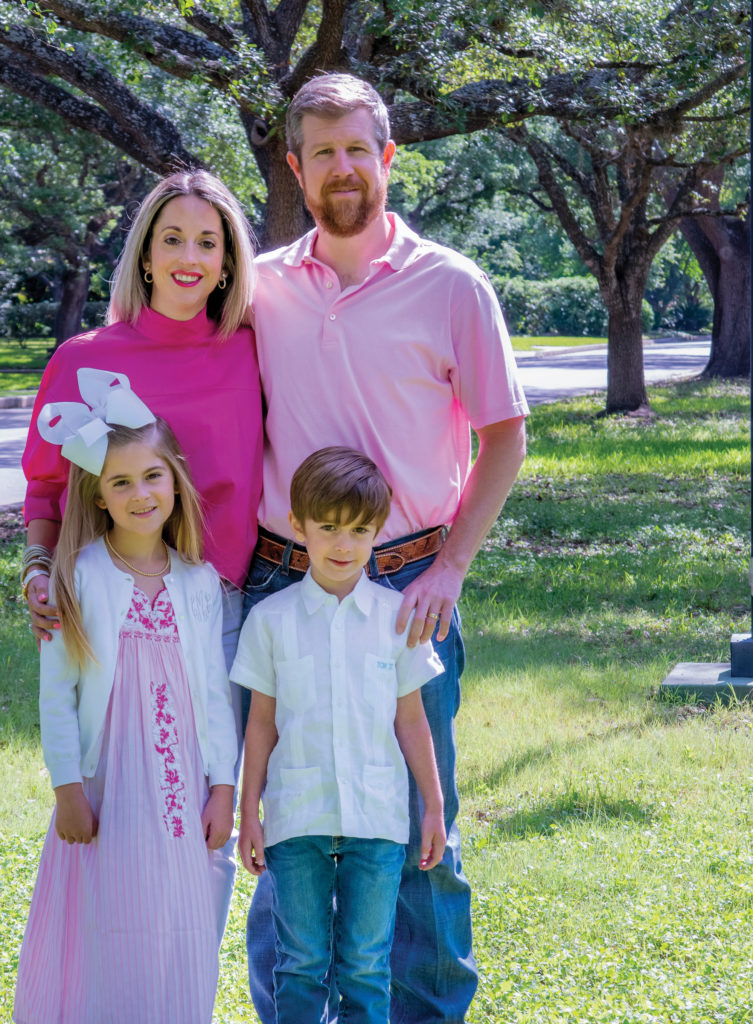 Since 2014, the Mazurek family has called 78209 home. Chance, 38, Kendall, 36, and their two kids, Logan, 8, and Penn, 6, spent the first six years living in and restoring a home built in 1933, and in the next year, they'll break ground on new construction in Terrell Hills.
"The lot was part of the original Terrell Hills Farm, and the home on it was over 100 years old," Kendall said. "We originally had hoped to keep and use some part of it, but we're unfortunately not able to. We love the look of a traditional southern home."
Throughout the next year, Kendall will handle the property management and design of their future home and is excited about all the details.
"I absolutely love all the fun of picking everything out," she said. Just like choosing their new home lot, the Mazureks also put a lot of thought into making 78209 their home when they came down for Chance's job.
"To us, there's no other place to live in San Antonio," Chance said. "This is where it's at. The neighborhoods, the schools, the people; it's a tight-knit community."
Both raised in North Central Texas, Kendall and Chance loved the small town feel 09 has and were even more impressed as their children began attending St. David's Epis-copal School for preschool.
"We are members at St. David's, and we attribute a lot of our children's academic successes now to their experiences there," Chance said. "Our daughter is now in the Spanish Immersion program at Cambridge School, and our son will follow in her footsteps next year."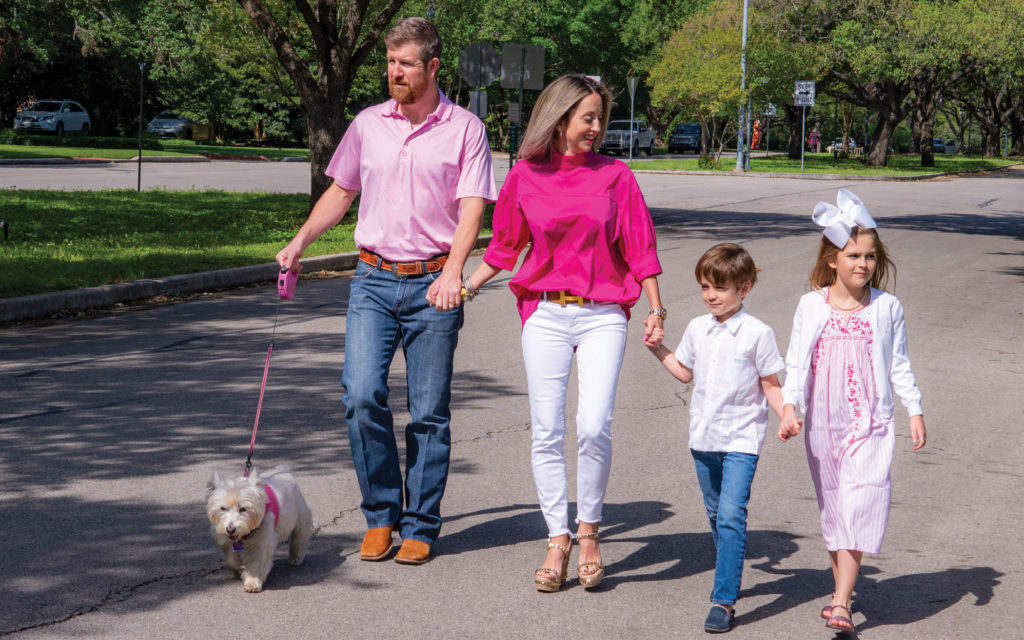 A lawyer by trade and an avid endurance sports enthusiast by the weekend, Chance has thoroughly enjoyed watching his children achieve in school and sports. In the past, he's competed in a full Iron Man competition and still takes part in triathlons.
"One of the things I'm most proud of as a father is her (Logan) leadership awards, and she's also involved in athletics as well," Chance said. "As a dad, I have the best of both worlds. She can be a girly girl, but can also turn it on and become very competitive on the sports side. She's strong academically but also has fun with the sports."
Skiing, snowboarding, and water sports often take precedent with regard to vacations as well. Every spring and holiday break, the Mazurek family can be found most likely hitting the slopes in Colorado, and summers are a time for the beach.
"We absolutely love to travel," Chance said. We try to get away every summer."
When the Mazurek's aren't busy with work and sports, they are actively engaged with philanthropic causes, sitting on many boards and committees throughout San Antonio.

"I think it's important not just to give your money, but your time as well," Kendall said.
Living in a community where giving back is a strong theme means a lot to the Mazureks, and they're thankful for the wonderful people they've met along the way.
"Given the fact that we don't have family here, our friends have become our family, and we're so grateful for that," Kendall said. "We lean on them a lot."
By Christie Cuthbert
Photography by Al Rendon