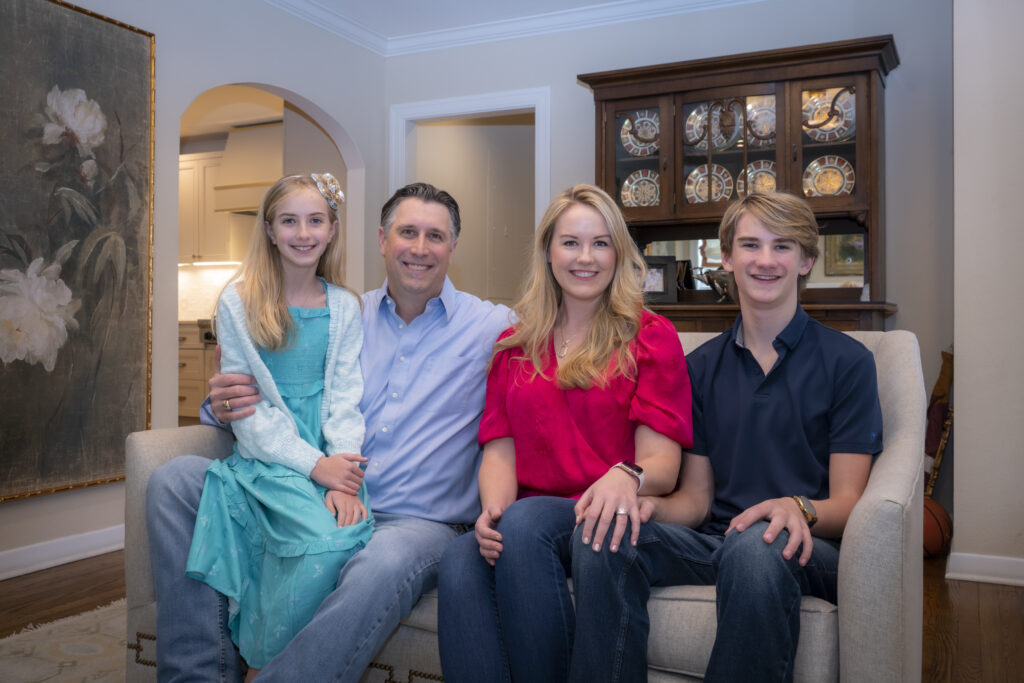 Meet Your Neighbors: Thad & Anna Ziegler
Seeing The Zeigler Family Clearly
By Meredith Kay
Photography by Al Rendon
There are several family names known throughout San Antonio due to their legacy businesses within the city, and the Zieglers are proud of their history. Thad Ziegler is a fifth-generation Ziegler, and he is the third generation of Zieglers to live in Alamo Heights.
Thad Ziegler Glass is not only the oldest family-owned and operated glass company in San Antonio, dating back to 1893, it is also the oldest family glass company in the U.S.A. The company was established by William Ziegler and his nephew, Carl. The original company was located on Houston Street, and today they have six locations in San Antonio, Boerne, Kerrville, and San Marcos.
Thad is married to Anna Ziegler. Anna grew up in Conroe and graduated from Texas A&M College Station with a degree in International Business and a minor in French in 2004. Thad graduated from U.T. Austin in 1998 with a degree in Finance, and the couple met at a Halloween party in San Antonio in 2004.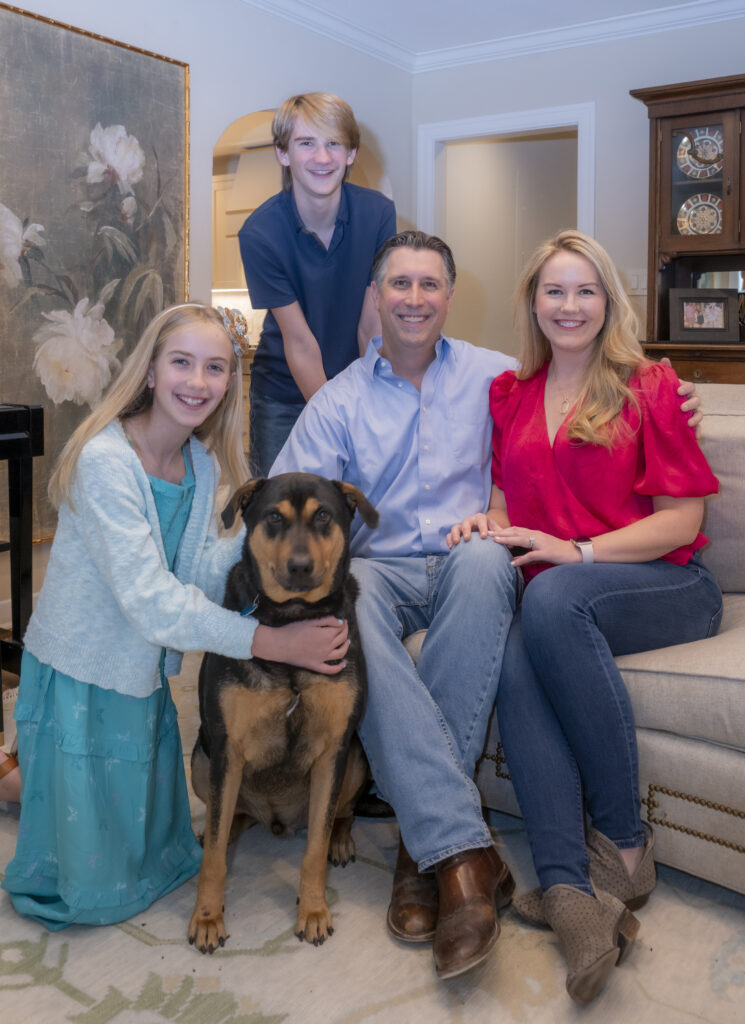 Anna says, "I was working in Houston after I graduated from college, and I went to a Halloween party, dressed as a witch, with some friends. I met Thad at that party. He was dressed as Peter Pan, so we like to say that it was 'Love at first tights.' I went home and told everyone that I'd just met the man that I'm going to marry, and we were married in January 2007."
Together, they have two children. Thad, or T.R. as he's called, is 12 and enjoys football and playing the violin, and he is an active member of his Boy Scouts patrol. Their daughter, Elaine, is nine and loves to play basketball and volleyball. She also loves to dance and explore her inner fashionista, and she is the social butterfly of the family, according to her mom. Both of them are in the Spanish Immersion program at their schools.
Thad works as the C.O.O. of Thad Ziegler Glass, and he runs the company with his brother, Will, and his father, T.W. Their patriarch, Max Zieler, passed away in 2021, but they are proud to adhere to the family values handed down from their father, grandfather, and great-grandfather for the past 130 years. In his spare time, Thad loves to play guitar and sing with his band, The Z.G.s. He also serves on the Alamo Heights School Foundation Board, and he's active with the Rotary Club, The German Club, and the Texas Cavaliers.
Anna said that she learned all about Fiesta from Thad's family, who has a long history with The Texas Cavaliers. In 2019, Anna left a position at Rackspace to become an independent risk management consultant. Her company, A.R.Z. Risk Consulting, helps companies assess their risk and analyze their insurance programs, identifying gaps to mitigate risk. She is an avid reader, loves to exercise, and utilize her interior design skills. She is the current P.T.O. President at Cambridge Elementary, and also serves on the boards for The DoSeum, and is an active member of The Battle of Flowers Association.
The family loves to travel, spend time outside hiking and waterskiing, and hang out with family and friends. Anna loves living in Alamo Heights because the sense of community is so strong. She says, "Everyone is so supportive, and the community is so cohesive. We all look out for one another, and it gives me comfort to know that my neighbors are looking out for everyone else too. We are happy and grateful that we get to raise our family in such a great community."