The Holiday Bells are Ringing
by Meredith Kay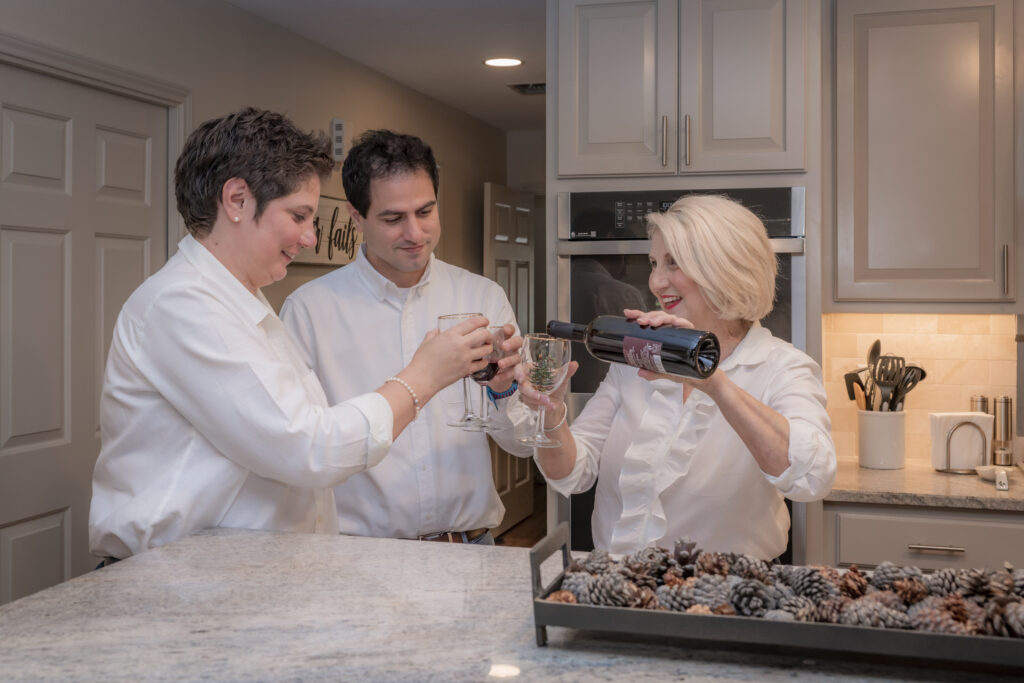 Sandra Bell loves to decorate for the holidays, and although both of her children are grown and living on their own, she carries on her personal tradition of adding the holiday touch to her beautiful home on the corner in Alamo Heights. Born and raised in San Antonio, Sandra attended Edison High School, but both of her children attended Alamo Heights High School, and she loves living in the '09 community. 
Her daughter, Brett (36), has worked at Central Market for over 13 years now, and she loves helping customers find exactly what they need. Brett has a mild form of cerebral palsy and lives in a small group home with other individuals with disabilities in order to maintain her independence as an adult. She is very friendly and outgoing and takes a genuine interest in others. Brett is very close to her grandmother, who turned 95 this year. She and her brother love to visit their grandmother and the rest of their father's family in California, taking frequent trips to Orange County.
Sandra's son, Ehren (32), played water polo at Alamo Heights High School and graduated with a business degree from UTSA. He currently owns Insanity Boardshop on Babcock Road, a custom skate shop featuring unique skateboards, longboards, clothing, and skateboard accessories. Ehren opened the shop at the age of 22 with the help of his father, Farokh Mohammadi, who passed away several years ago, and he still competes in 24-hour distance skateboard races around the world. He has competed in Amsterdam and Paris and is even a member of the "200 Club," which means that he skated over 200 miles in one 24-hour period during a competition.'
A vivacious and outgoing lady, Sandra has built a career as a flight attendant with Southwest Airlines. She is currently based out of Austin, commuting a couple of days each week, and has been with Southwest for 36 years. She loves to travel for pleasure, as well, and recently completed a Mediterranean cruise that took her from Rome to France and on to Barcelona.
Sandra has been very active in the community throughout the years, and she has lived in her current home on Albin Drive for ten years. She was instrumental in bringing the Challenger League for children with disabilities to Alamo Heights when Brett was young. This organization facilitates opportunities for disabled kids to play baseball with assistance from family members, coaches, and volunteers. Brett grew up very athletic and still competes as an athlete with Special Olympics today. For years, Brett's father participated as her coach with Special Olympics, and this past summer, she even competed on the softball team, taking home the silver medal, in the World Games in Orlando. Her employer, HEB, sponsored the entire trip. Sandra says, "HEB has been such a blessing for Brett. They are a very supportive company for employees with special needs."
It was Sandra's love for the Alamo Heights community and support of great schools and neighbors that inspired Sandra to stay in the area, even after her children were grown. She is a proud member of St. Anthony de Padua Catholic Church, and she says, "The community is very tight-knit, and everyone was so supportive of Brett's needs growing up. I couldn't imagine leaving. I absolutely love where I live."