Neighbored News
By Ron Aaron Eisenberg
AHPD Seeks Ballistic Shields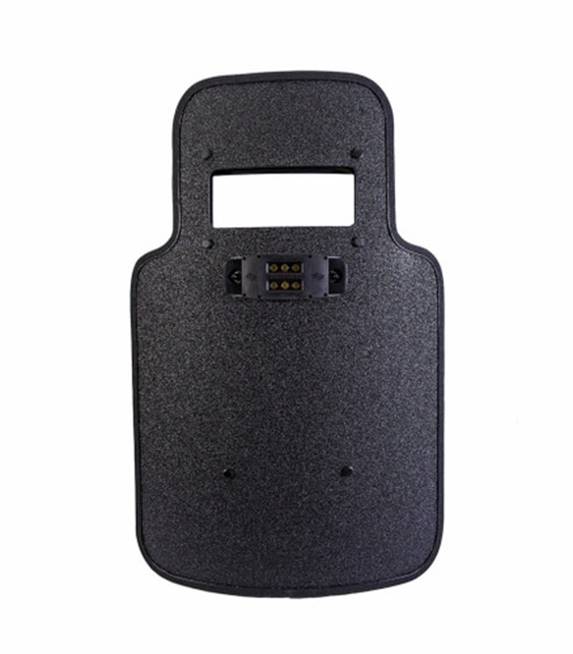 In the aftermath of the tragic mass shooting in Uvalde, the Alamo Heights Police Department is applying for state funding for rifle-resistant ballistic shields.
Chief Richard Pruitt told me, "We responded to a grant opportunity offered by the Texas Governor, Public Safety Office, for the purchase of rifle resistant "ballistic" shields. Along with many other police departments, we are concerned about the frequency of assault rifles being used in crimes against schools.
"The Uvalde incident brought about a course of funding after it was learned that one of the reasons for delaying a police assault on the classroom was waiting for a rifle-resistant shield to be brought in from another agency. If approved, each officer assigned as a school resource officer to an AHISD campus will have immediate access to a rifle-resistant ballistic shield capable of resisting the most commonly used assault rifle calibers. The rifle-resistant ballistic shields available to us are currently stored at a different PD which is home base to our SWAT unit."
The cost for the four rifle-resistant ballistic shields is $17,022. AH city council unanimously approved Pruitt's application for the funds at a recent council meeting.
Moses Jewelers at Lincoln Heights One Year Anniversary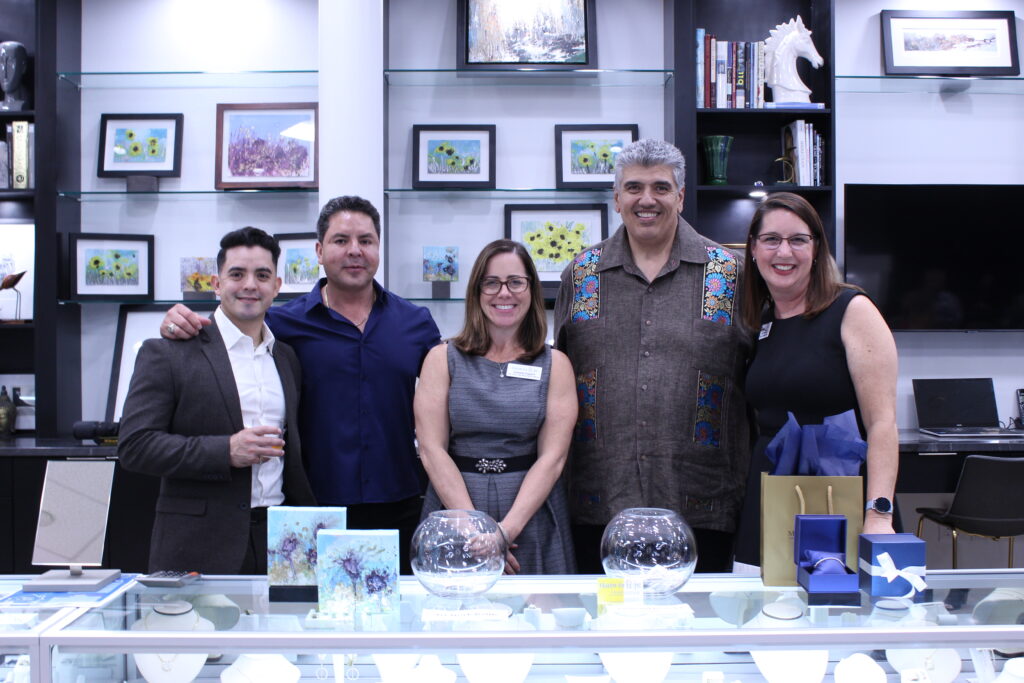 Moses Jewelers invited guests to celebrate their first year anniversary at the Shops at Lincoln Heights! Guests enjoyed an evening of cocktails and hors d'oeuvres while shopping the collection of Moses fine jewelry and featured fine art by renowned local artist Toro Martinez. Moses Jewelers offered in-store specials, promotions, and deals for guests in attendance. Ten percent of all sales proceeds were donated to Haven For Hope, a private non-profit dedicated to transforming the lives of homeless families in the San Antonio and the Bexar county area. Raffle tickets were available for purchase for a chance to win a piece of fine jewelry and original artwork by Toro Martinez. Moses' expert jewelers educated guests about their variety of services, including appraisals, repairs, custom designs, and more. 
OPNNA Expanding Footprint, Sets Fall Meeting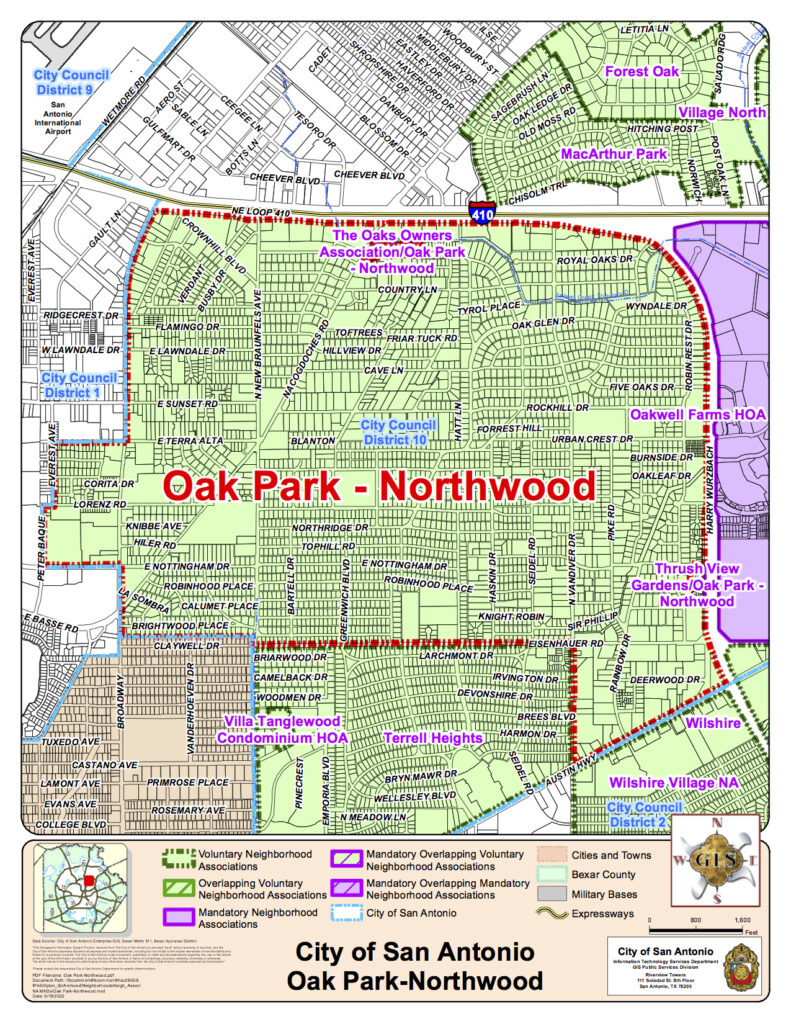 The Oak Park Northwood Neighborhood Association is growing. OPNNA president Gina Eisenberg, my wife, briefed the OPNNA board recently on plans to add two adjacent neighborhoods to the association's footprint.
The additional homes and apartment buildings are not currently represented by a neighborhood association. "Oak Park Northwood is a wonderful place to live and raise our families," said Eisenberg. "When neighbors asked to be part of our neighborhood association, it made sense to talk to the city about making it happen. We are good neighbors."
The new additions to the OPNNA boundary include several hundred homes and apartments along Eisenhauer Rd. near Rainbow Dr., including the Woodbridge Condominiums to the south and several dozen homes along West Terra Alta and Everest to Nottingham. All of these areas are located in San Antonio City Council District Council 10.
On Wednesday, October 19, at 6:30 p.m., the association will hold its Fall General Meeting to include the 2022-2023 OPNNA Board and Officer Elections. The meeting will be held at St. Andrew's United Methodist Church, 722 Robinhood Place 78209. While votes are counted, attendees will hear from sitting elected leaders, including City Councilman Clayton Perry, District Attorney Joe Gonzales, SAPD's Assistant Chief Karen Falks, Precinct 3 Constable Mark Vojvodich, State Rep. District 121 Steve Allison, County Commissioner Precinct 3 Marialyn Barnard, and San Antonio Code Compliance.
Eisenberg told 78209 Magazine that residents interested in serving on the board are invited to email their bio with contact information to opnna09@gmail.com.
And she added, "Don't forget NeighborFest is Sunday, November 13, 2022, from 2-4 p.m. at Northridge Park.
Free food, drink, and music. Face painting and balloon art. Bring your own chairs!"
Developer To Build on Broadway St.
Developer To Build on Broadway St.
Radom Capital, LLLC, a Houston developer, is planning a new, free-standing building between two existing commercial structures, resulting in three buildings on the 6400 block of Broadway St.
The site sits between Rise Up, 6401 Broadway St., and 6421 Broadway St., home to House of Churros (the former gas station).
On its website, Radom teases future projects in San Antonio, "In early 2022 we began acquiring multiple mixed-use sites in the heart of the urban San Antonio Broadway corridor."
Barton Kelly, Radom Capital principal, told 78209 Magazine, the company was attracted to Broadway "for the same reasons Alamo Heights residents love the area: it is a charming corridor with vibrant businesses and a population that would support additional offerings. I think the area will appreciate what we do. In all of our projects we make a concerted effort to bring together the best architectural design with the best tenants."
As for the new structure, Kelly said, "We are open to a variety of uses for the new building planned between 6403 and 6421 Broadway – retail, restaurant, beauty, fitness or medical."
Radom also owns the property at 5939-5941 Broadway St. which currently houses a Sherwin-Williams Paint Store in a portion of the building. Radom plans to repaint the exterior.
Kelly added, "We are always looking for additional opportunities in the area.
Zoo Boo Welcoming Visitors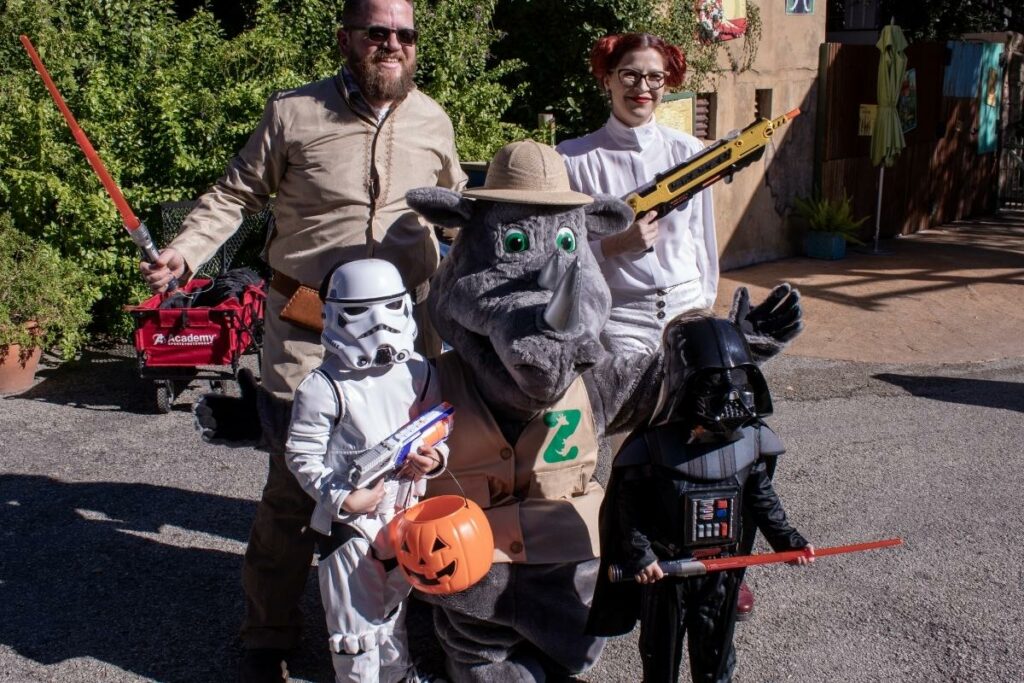 Enjoy free trick-or-treating, pumpkin spice, and everything nice at San Antonio Zoo this Halloween season for ZOO BOO!, presented by Valero Benefit for Children.
The non-scary Halloween event is open daily through October 31, with zoolightful activations like live music, costume parties, multiple realms of Halloween fun, daily FREE tick-or-treating hour, and exciting interactions for little ghouls, goblins, and of course, your boo! ZOO BOO!, presented by Valero Benefit for Children, is included with Standard Admission and free for San Antonio Zoo Members.
"Cooler fall temperatures are blowing in the Halloween season at San Antonio Zoo," said Tim Morrow, President & CEO of San Antonio Zoo. "Guests are in for a treat as we activate the zoo with fun activities for kids and adults! Whether you are there for candy or to see the legendary Chupacabra, you will have a memorable time at San Antonio Zoo and help secure a future for wildlife while doing so!"
The San Antonio Zoo Train will transform into a 2-mile singalong on the Scarecrow Sing-a-long Express that winds its way through Brackenridge Park. Sing to some Halloween favorites on one of San Antonio Zoo's new trains and serenade the natural wildlife throughout the cultural corridor. After your ride, head to the zoo and embark on Cowboy's Scavenger Hunt. Using a kid's map, children can find all the hidden Cowboy signs around the park and turn their map in for a prize!
San Antonio Zoo encourages the entire family to dress up in non-scary family-friendly costumes for their day at ZOO BOO!. San Antonio Zoological Society was established in 1929 and is a nonprofit organization committed to securing a future for wildlife.
Pearl Unveils Pedestrian Plaza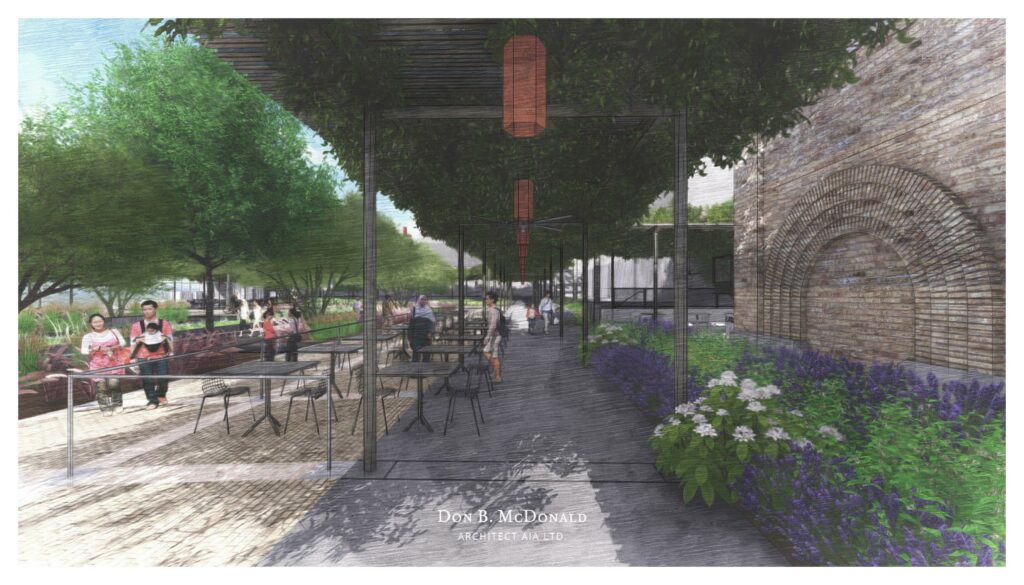 Pearl is unveiling a new pedestrian space, 1100 Springs Plaza. It opens to the public this October. The plaza, located in front of the Full Goods Building, celebrates Pearl's and San Antonio's rich history and connection to water. It's planned as a quiet invitation for visitors to enjoy and connect in a shade-filled and natural space.
The name, "1100 Springs Plaza," pays homage to the intricate water system that forms the many streams and rivers in the Texas Hill Country and is also the source of artesian wells on the Pearl property that historically served as the water source for the Pearl brewery.
A large recycled water feature sits in the center of the plaza. It consists of two rectangular pools, including an internal freshwater, aquatic basin, and a treated lower basin lit with handcrafted copper pendants at night. The basins will be filled with recirculated water, drawing from 236 feet of small water channels, or runnels, and reminiscent of the springs and ponds found in the Texas Hill Country. Native aquatic plants will grow inside the freshwater basin, and Texas native trees and plants will fill the plaza. A small tulip water jet will signal the beginning of the runnel system.

Formerly a surface parking lot, the construction of 1100 Springs Plaza is consistent with Pearl's spirit of both preservation and transformation, including new bathrooms constructed with repurposed brick and six trees that were preserved from the former lot and included in the new plaza design by San Antonio-based architect Don B. McDonald. The new plaza connects the refurbished music venue to the Emma Koehler Garage, the Full Goods building, and the rest of Pearl via Karnes Street, which will be closed to car traffic.