4-Story Office Building at 200 Austin Highway Ready for Tenants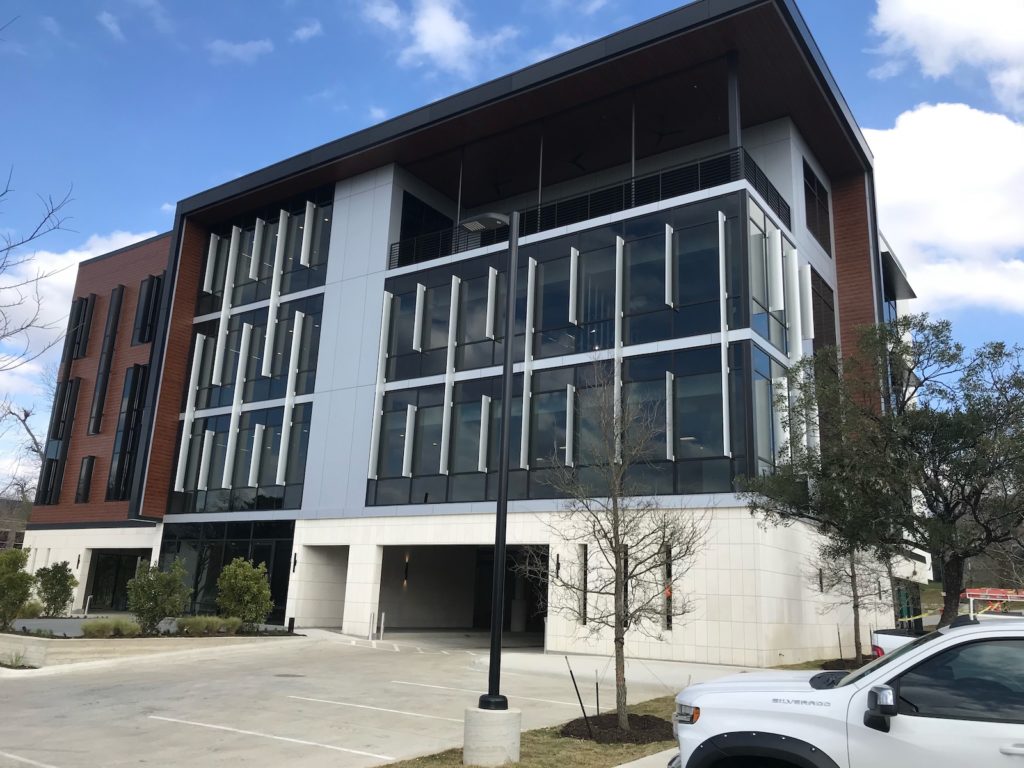 A new addition to Austin Highway has office space for area businesses, which is exactly what Ridgemont Properties Inc. wanted to do when it planned the new structure at 200 Austin Highway.
"Our goal was to attract local, small businesses looking for space in Alamo Heights," Ridgemont Properties VP Trebes Sasser, Jr. told 78209 Magazine. The 28,000-square foot building has several completed spec suites, plus additional space for businesses to build out to accommodate their needs.
Sasser said, "We like the space so much we are moving our offices from Broadway Street to the new building. We are taking over a portion of the third floor."
"The project follows the completion of Magnolia Heights, the high-end luxury apartment development next door at Broadway and Austin Highway. It has 150 residential units and two ground-floor retail spaces," he told me.
The new 4-story building sits on the site of a Bank of America branch which was demolished in November 2019. Construction of the new facility began in 2020.
Sasser explained, "With the absence of high end new office space in AH proper, we felt there was a need to serve the local community; a chance to have space in AH without having to travel to downtown San Antonio.
"We think we have a competitive edge over other office buildings in the area because we offer free parking for tenants and visitors."
The property is being marketed by Christi Griggs of CBRE Group Inc.
Luby's To Close All Its Restaurants, Including Fuddruckers, Some Locations For Sale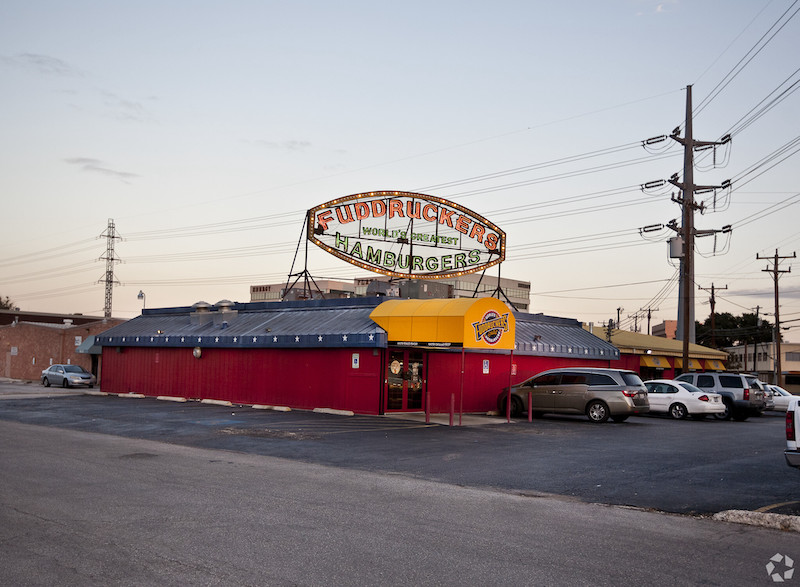 Entrepreneurs looking to open a restaurant may have two turnkey operations ready to go in 78209 and nearby 78217.
While all Luby's and Fuddruckers' locations will be closed in the next few months,the 8511 Tesoro Drive Luby's and the 8602 Botts St. Fuddruckers are for sale.
The Luby's store is 10,547 square feet, sitting on 1.91 acres. The Bexar County Appraisal District assessed value is $1.9M. The Fuddruckers location is 7,582 square feet, sitting on 0.41 acres. The Bexar County Appraisal District estimated value is $735,000.
Luby's management announced last year it would liquidate all of its assets and close all of its restaurants. The company recently announced closing will be complete by August 2021.
Leija Opens New Fitness Gym
Two-time world boxing champion Jesse James Leija recently opened a new fitness gym at 8418 Broadway, close to Loop 410. Access is off Greenbrier near Broadway.
With the new facility, Leija closed his gym on San Pedro, where he had trained clients for over seventeen years. James and his older son, James II, train people who come to Leija Boxing + Fitness.
Why the new location? Leija says, "While our clients come from all over the city and county, we had many from the Alamo Heights community." With such close access to Loop 410, he figured the new site was a perfect location for his fitness facility.
"Our clients range in age from 6 to 78," Leija told 78209 Magazine. And he added, "Our goal is to give people a workout they're not accustomed to, plus, we teach them self-defense. "We have many women and families and business executives who come to our gym to get into shape," he said.
According to Newsweek.com, Boxing is a complete fitness system. It stimulates muscle growth, enhances muscle endurance, and provides good cardio to strengthen your heart and give you more energy. And because boxing utilizes practically the entire body in various movements, your body becomes a calorie-burning machine.
Leija said, "We like to tell people, we will help them box themselves into shape."
For more information on Leija Boxing + Fitness, visit his Facebook page at https://www.facebook.com/JesseJamesLeija/.
Zoo Hosting Monarch Festival in Late March
This year's Monarch Festival is happening March 27 – 28, 2021, at the SA Zoo.
It's a two-day event celebrating all things monarchs, milkweed, and migration! Attendees will receive free native milkweed and native nectar plant seeds, participate in fun games and crafts, and learn how you can help end the extinction of the monarch butterfly.
In 2017 San Antonio was named the first Monarch Champion City by the National Wildlife Federation (NWF). As a Monarch Champion City, COSA is dedicated to adopting 24 recommended actions cited by the NWF. One of those happens to be hosting a festival dedicated to the Monarch butterfly.
San Antonio Zoo is a member of the Alamo Area Monarch Collaborative, a city initiative to conserve the monarch in San Antonio, Texas, and surrounding areas.
Taco Garage Shutters Doors, But Baby Taco Garage Remains Open
Taco Garage, which began life as a service station, later converted into a restaurant, now, after 15 years, is closed. The restaurant was at 8403 Broadway, 78209, just inside Loop 410.
Owner Lee Beekly told 78209 Magazine he plans to devote more time to his other restaurants — the downtown Burleson Yard Beer Garden, 430 Austin St, 78215, Hops and Hounds,13838 Jones Maltsberger Rd 78247, near McAllister Park, and the sister property next to Taco Garage, Baby Taco Garage, 8343 Broadway, 78209. All three establishments are open.
He added, "I like the carryout only concept like we have at Baby Taco Garage."
Beekly also said he's renting out Taco Garage as a "ghost kitchen" for some friends. According to www.webstaurantstore.com, "A ghost restaurant, also known as a virtual restaurant or cloud kitchen, is a food service establishment that offers take-out only. These 'ghostly' eateries don't have a storefront, so customers can't come to pick up their food. Ghost restaurants deliver food directly to their patrons, often through third-party delivery services, like Uber Eats, Grub Hub, and Door Dash.
In an Instagram post announcing the closing of Taco Garage, Beekly stated, "It's been a great run y'all,"
But it may not be over for the Taco Garage site. Beekly explained, "I'll probably re-brand, but right now, I'm in a holding pattern because of other projects.
Frame Shop Moves North on Broadway
Sigoloff Frame & Art has moved from 8222 Broadway, 78209, to 8715 Broadway, 78217. The old location was appraised at $798,000 by the Bexar County Appraisal District. The new site is appraised at $854,600.
The new location is just 0.7 of a mile from the old site, next to Taqueria Vallarta
The 56-year old frame shop is managed by Bruce Sigoloff. His mother, Violet, started the business in 1965. She was an artist as well as a successful business woman.
By: Ron Aaron Eisenberg