For Maj. Jeff Antal, It's All About Family and Flying
By Ron Aaron Eisenberg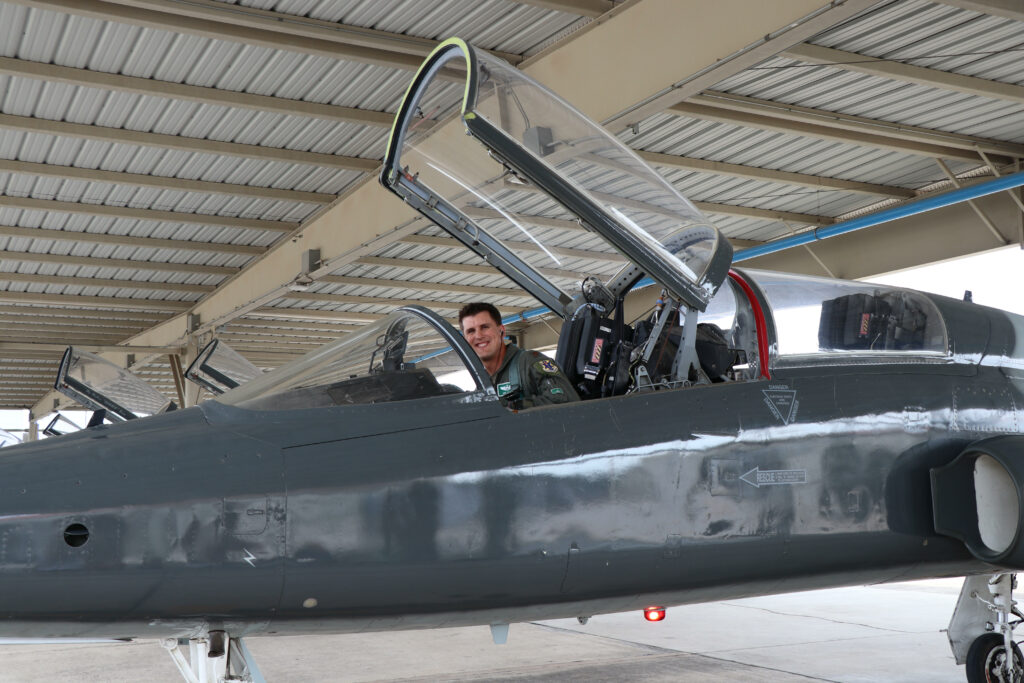 When it absolutely positively has to be there overnight, chances are 78209 resident Major Jeff Antal will fly it there.
Antal, 37, was born and raised in St. Louis, Missouri. He has two older brothers, both of whom served in the military – one in the Army and the other in the Air Force. His dad was an engineer with Boeing.
From high school, Antal attended Texas A&M University, where he was a member of the Corps. Following graduation in 2009, he was commissioned a Lieutenant in the U.S. Air Force. He went to pilot training at Laughlin Air Force Base in Del Rio, Texas, the largest pilot training facility in the United States Air Force.
Antal's brother flew C-17s, transport planes. But he wasn't sure what he wanted to fly. He just knew he wanted to be a pilot. And he did just that, flying B-1 bombers all over the world, including missions in S. Korea, the S. China Sea, Australia, Afghanistan, Iraq, Syria, and elsewhere. He also was deployed to Guam and the Middle East.
But before the B-1, he was a pilot instructor on the T-6 from 2012 to 2015. In 2015, he transitioned to the B-1 bomber, the supersonic variable-sweep wing, heavy bomber
Along the way, "I met my wife-to-be, Pamela, during pilot training. We were at Cowboy's Dance Hall. We got engaged right before my graduation from pilot training." They married in 2012. They have three children – two boys and a girl.
The family moved to San Antonio in 2019 when Antal was assigned to Randolph Air Force Base as a T-38 instructor. The T-38 is a two-seat, twinjet supersonic jet trainer.
He recently transitioned into the Air Force Reserves. He currently flies T-38s out of heavy maintenance to test their airworthiness. He is half-time with the Air Force and also flies the Airbus A300 for Federal Express out of Memphis, Tennessee, the FedEx headquarter city.
When he's not up in the sky, Antal enjoys woodworking and puttering around his house in 78209, where he and his wife live.