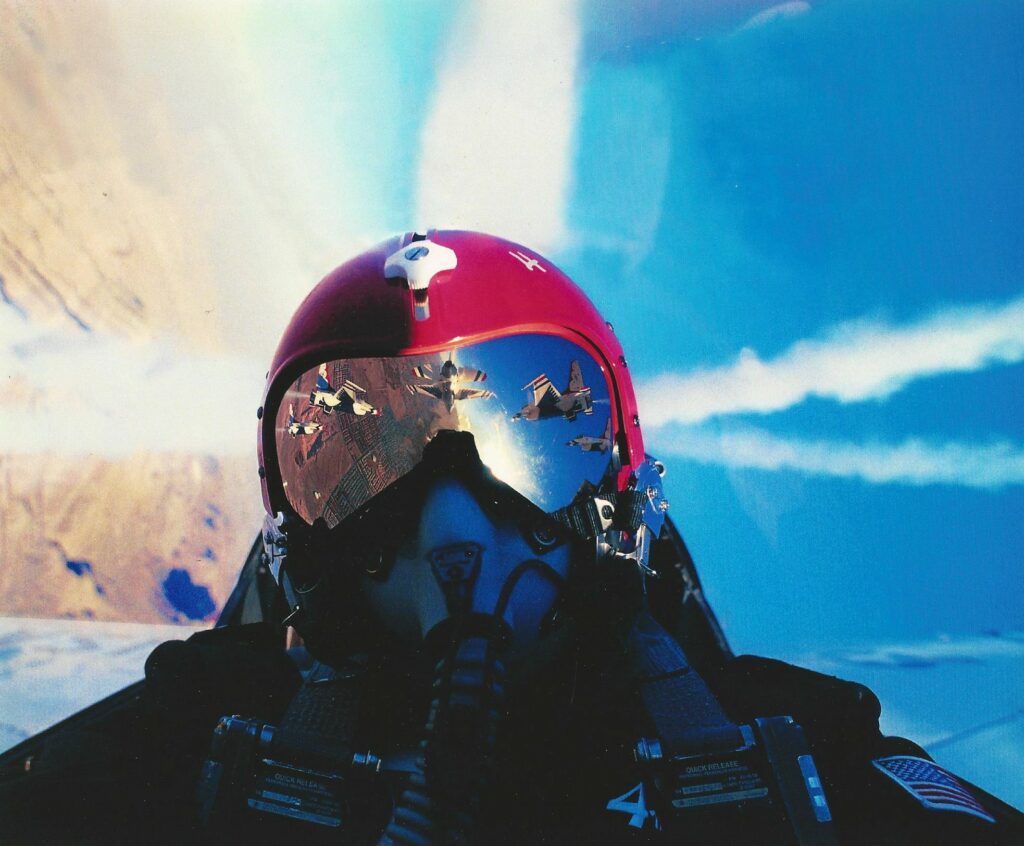 USAF Lt. Col (ret) Paul "PK" Krause – Born to Fly
By Ron Aaron Eisenberg
For 78209 resident Paul "PK" Krause, flying was just something he wanted to do. As he explains it, he was bitten by the flying bug early on, and he never recovered. He still has the itch today!
Krause was born in Englewood, New Jersey, in 1962, and ended up in San Antonio not long after. That's no surprise since his mom was a native Texan. Mom and dad, a Chicagoan, met at the Naval Air Station in Kingsville. And everyone knows if you marry a Texan, you will end up living in Texas sooner rather than later.
He graduated from Alamo Heights High School in 1980 and attended SMU in Dallas, where he graduated in 1984. He was a Business Major, but flying was his goal. "My dad had introduced me to flying, and I really enjoyed it. Flying really gives me a feeling of freedom. You see the world from a different perspective."
Krause told me, "When I graduated from SMU, I'd already obtained a pilot's spot in the Air Force." He began his career at Lackland AFB in San Antonio. After basic training, he went to pilot training in Del Rio at Laughlin AFB, where he flew T-37s and the supersonic T-38 jet trainer.
Krause finished high enough in the class to have a choice about aircraft he could fly. He chose the F-16. His career included F-16 Division Chief as a test pilot at Nellis AFB, in Nevada, from 1994-1997. Prior to that assignment, he was a Weapons Officer and Instructor Pilot at Spangdahlem Air Base, in Germany, from 1989-1994. He was also an F-16 pilot and Plans Officer, at Torrejón AB, in Spain, prior to his assignment in Germany.
In 1991, Krause was deployed to Turkey and flew combat missions into northern Iraq in support of Desert Storm, a military operation to expel occupying Iraqi forces from Kuwait, which Iraq had invaded and annexed months earlier.
As his 3-year tour at Nellis AFB neared an end, a friend pushed him to join the Thunderbirds. The squadron was based about 200 yards from his office. The Thunderbirds are the USAF Air Demonstration Squadron, created 70 years ago in 1953. Krause told 78209 Magazine, "I figured I'd give it a shot." He put in his application for the show team and was selected as slot pilot #4. That was in 1997, the same year the Air Force was celebrating its 50th anniversary. Krause told me he flew two or three times the hours in the F-16 than what someone would ordinarily get to do. He loved it.
Speaking of love, he met his wife, Anne, in the squadron, where she served as executive officer. (Read about her in the March 2022 78209 Magazine.) They married in November 2003. She calls him PK, his call sign.
Following his tour with the Thunderbirds, Krause returned to San Antonio and flew for the Texas National Guard. He retired as a Lt. Col. in 2005. Of note, Krause is the 6th pilot in the world to fly for over 4000 hours in F-16.
He was happy to tell me, "The only thing I didn't do is crash or eject." And that's a very good thing.