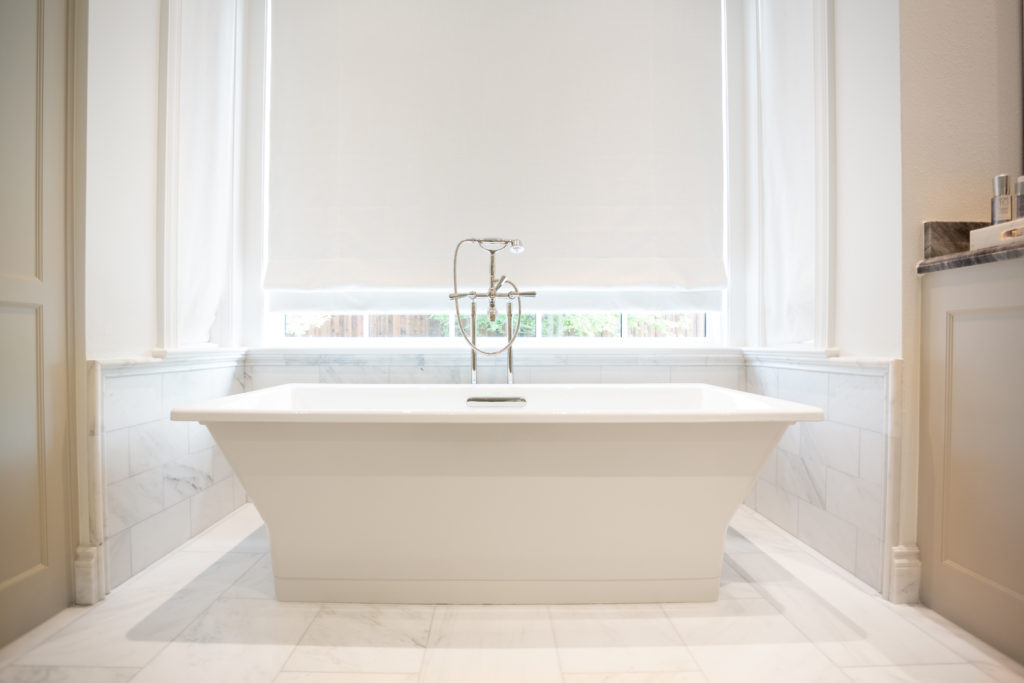 4 Tips for Bathroom Renovation
When it comes to home renovations, the bathroom is one of the most popular places to upgrade. Per the National Association of Home Builders, bathroom remodeling is among the most requested home renovation this year. But starting a bathroom renovation can be scary, so here are four easy tips to consider before and during the remodel. 
1. Prepare For an Adjustment 
In most cases, the family continues to live in the home as the renovations are underway. This time can be hectic! To maintain your sanity when remodeling your bathroom, consider setting up temporary bathroom space. This may involve renting a Porta-Potty, moving a vanity into a bedroom, and everything in between.
2. Use Professionals
We recommend taking your dream bathroom ideas to a professional. If you need help finding the right builder, NARI and NAHB, two professional builder organizations, can be a great help.
On the design side, it's wise to select an architect and/or designer that you trust, one with an eye for detail, as this relationship becomes highly personal in many instances.
When speaking with potential contractors, you may want to:
• Ask for references
• Look at their credentials, including photos of past projects
• Make sure your contractor has proper insurance coverage 
3. Understand the Budget Process 
Request and spend some time with an SOV, or "schedule of values." This will show what each item of labor and materials costs and is an easy way to stay on budget.
When creating the budget for your bathroom renovation, consider:
• What are your top priorities? Once you begin the renovation process, it's easy to get lost in the details or sidetracked with additional projects.
• How are you going to finance remodeling your bathroom? If you're pulling funds from your savings account, you may feel a bit more wiggle room for unforeseen costs—a backordered shower, for example. If your budget for your renovation is limited, though, be ready to compromise as the project progresses to save money where possible.
• What materials are you planning to use? Know up front which materials are your non-negotiables (for instance, marble flooring) and communicate this clearly to your contractor. 
4. Be Willing To Speak Up 
This is your space, your life, and your money. 
If you are uncomfortable with something that you see or hear, speak up! Did you want the heated floor to run across the whole bathroom, but it's only on the side? Let the professionals know as soon as you see something amiss so you will be sure to achieve the best results, and this can be a space you enjoy and love! 
Are you looking to get started on a bathroom renovation?
Visit Materials Marketing – San Antonio to chat with a natural stone expert and get your project started on the right foot!