Viva La Brunch
At the Moore house, cereal is usually my breakfast on weekdays. Occasionally we do go out for breakfast on the weekend. Choices for breakfast are pretty slim if you are looking for alternatives to Mexican food or a coffee shop — until now!
Located at the former EZ brick oven and grill at Basse Road at the Quarry, Snooze serves quality food and drinks from 6:30 a.m. until 2:30 p.m. daily. This restaurant started in Denver and also has a location in Austin where there's always a line, I expect the same will happen in San Antonio. In fact, I ate there the other day, and there was a half-hour wait. They do, however, offer you the chance to order drinks and play games while you wait.
The spot known as Urban Taco, also located in the Quarry, may have found a new tenant. I will be able to share that information with you soon … but for now, it is a secret.
MAX's Wine Dive Names Halston Connella As New Executive Chef
MAX's Wine Dive San Antonio proudly introduces chef Halston Connella as their new executive chef. Chef Connella brings years of experience in the restaurant industry and a passion for the hospitality lifestyle to the MAX's Wine Dive kitchen.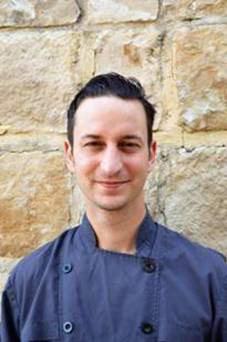 Chef Connella's passion for cooking developed at an early age while recreating family recipes passed down for many generations. Prior to his education at Le Cordon Bleu College of Culinary Arts in Austin, Connella started a business, Bread in Texas, selling bread in the city of Schertz when he was in high school. His family continued his love for baking and cooking, as his dad encouraged spending time in the kitchen and his grandfather relied on his assistance to prepare turkeys for the homeless on Thanksgiving and Christmas.
Upon finishing his culinary externship in Vail, Colorado, Connella moved to the San Antonio area and began work at L'Etoile. After almost a year of training in French technique, Halston went to work with several well-known San Antonio chefs such as Andrew Weissman at II Songo Osteria, Bruce Auden at Biga on the Banks, Steve McHugh at Cured, Jeff Balfour at Citrus inside Hotel Valencia, Tim Rattray at The Granary and many more. Connella also created his own successful brand and business out of a portable pizza oven, Rebel Pizza.
Halston is excited to begin his new experience at MAX's Wine Dive, as he has always been a fan of the concept. "My favorite dish is definitely the fried chicken," said Halston. "Not only is it the best in town, but it is such a classic MAX's Wine Dive dish."
When he is not serving guests at MAX's Wine Dive, chef Connella enjoys spending time with his friends and family. He also has an interest in leather tooling and painting.
Bistro Vatel Moving To The Collection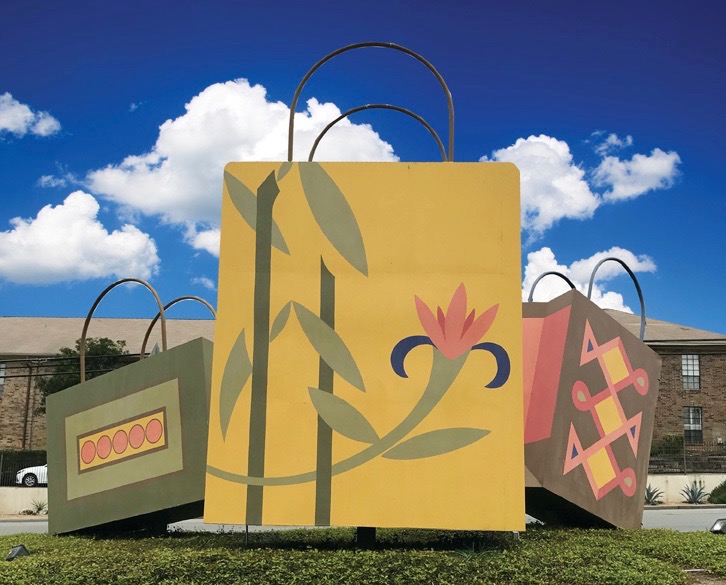 The big scoop is Bistro Vatel in Olmos Park is now moving to Alamo Heights. My sources indicate they will reside in The Collection Shopping Center at Broadway and Sunset, which should offer more parking than their current location. The chef will bring the same fantastic French and Belgian food that has previously made him a favorite.
Flowers And Frills
Over at the San Antonio Garden Center at 3310 N. New Braunfels, John Bloodsworth will present A Fiesta of Flowers, offering simple ways to create the perfect party centerpiece for your Fiesta fandango. He will share Fiesta trivia, helpful Fiesta hints and other tidbits and floral fun. Sign up for Wednesday, April 5.
And the San Antonio Rose Society Spring Show will be held Sunday, April 22, 1-3:30 p.m. See beautiful roses and designs, and bring your questions for the expert Rosarians. A few days later, return for the San Antonio Cactus and Xerophyte Society's Fiesta Show and Sale, April 27- 29, 9 a.m. – 5 p.m. each day. Check out displays, cactus and succulent vendors, auctions, prizes, Fiesta medals and more for free. For all events, dial 210-824-9981 for additional information.
Where There Is A Need, There Is A Lion.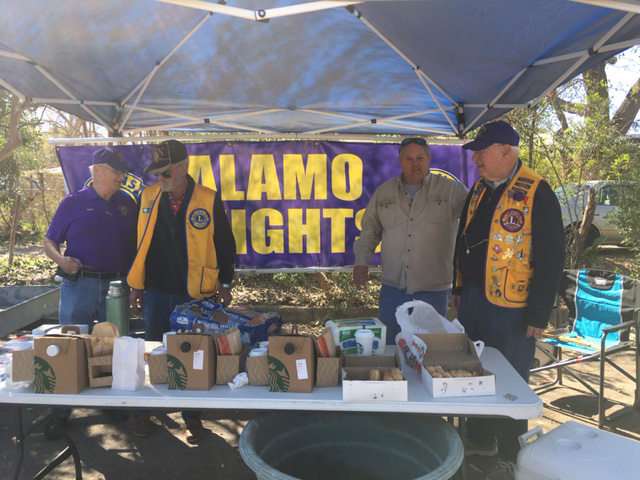 That was certainly true after the tornado struck the northern part of Alamo Heights and Northwood. The Alamo Heights Lions Club rallied behind the clean up effort of these areas. The members of the club set up a canopy and served coffee, donuts, and water to the workers. Members also provided help with the cleanup. Lions Club motto is "We Serve," and the Alamo Heights Lions Club did indeed serve a community need.
Pizza, Please
Julian's Italian Pizzeria and Kitchen has opened at 6462 N. New Braunfels Ave., in Sunset Ridge Shopping Center. Sicilian-style pizza is the specialty, but lasagna and pastas with made-from-scratch sauces are not to be overlooked! And eggplant parmigiana, chicken parmigiana, a variety of fresh salads and several authentic pasta dishes make this a popular '09 venue. Amore!
Fiesta Medals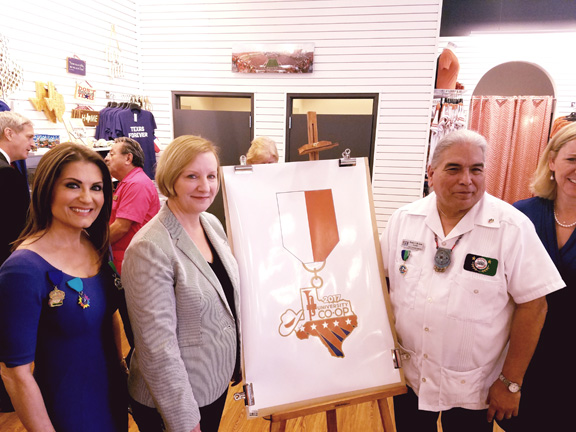 Here at The Scoop, we are always on guard to discover Fiesta medal designs as they are released (and sometimes before). On March 21, famous local UT Longhorns, Fiesta queens, and other Fiesta dignitaries gathered at the Alamo Quarry Market for the big reveal of the 2017 University Co-Op Fiesta Medal. Proceeds from sales of the medal will go to benefit the Longhorn Band…including Big Bertha, of course!
By David Moore