La Panadería Remodels Broadway Store
Regulars who buy their Mexican breads, other pastries, baked treats, and coffee at La Panadería at 8305 Broadway found the business closed for remodeling in early December.
According to one of the managers, "We thought it was time to upgrade. We doubled the size of the kitchen and added 1,000 square feet to the dining area. We also purchased all new dining tables and chairs from Italy.
"And," he said," we hope to do something with our patio early next year."
The newly refurbished bakery re-opened on December 12.
---
Nine Local Scouts Advance to Eagle Scouts
Troop 809 of the Alamo Area Council advanced 9 Boy Scouts on to Eagle Scout, the Boy Scouts of America's highest rank.  Only 4% of all Boy Scouts are granted this rank.  Scoutmaster Tim Corley recognized each of them at their Court of Honor Ceremony on November 17, 2019, congratulating them on a job well done.
The nine scouts completed over 868 service hours during their service projects. All but one of the scouts attends Alamo Heights High School.
Each Scout individually led a service project at an organization in the community.  The groups served were:
Alamo Heights Community Garden
Boys and Girls Clubs of San Antonio
Alamo Heights Little League
Messiah Lutheran Preschool
Hondondo Creek Trails
SAMMinistries
San Antonio Library Foundation
Alamo Heights High School
The new Eagle Scouts are:
Cecil Armstrong, The American School in San Salvador, Sophomore
Marshall Brown, AHHS Junior
Charles Gottsacker, AHHS Senior
Parker Klumpp, AHHS Junior
Robert Marshall III, AHHS Sophomore
Benjamin Padilla, AHHS Junior
Joseph Satel, Jr., AHHS Sophomore
Henry Tyng, AHHS Senior
Benjamin Wolle, AHHS Junior
---
New Location Finalized for AH Post Office, Moving from 78209 to 78218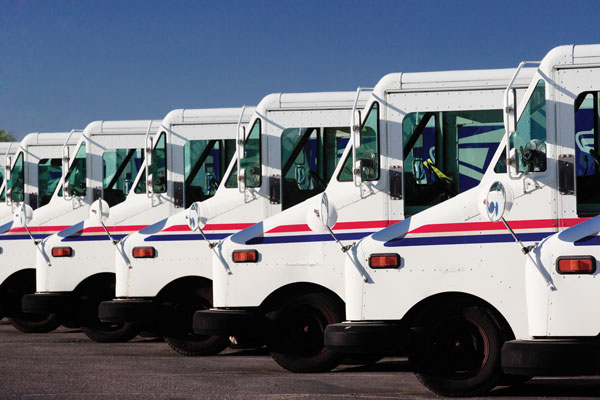 While not scheduled until July 2020, the postal service has confirmed the Alamo Heights Post Office Branch at 4801 Broadway St., adjacent to the H-E-B Central Market, will move to the Austin Highway Event Center at 1948 Austin Highway.
The post office branch in Alamo Heights has been open since the 1970s. The current lease expires in January 2020 and will not be renewed. The move was announced in April 2018, but at the time, no new location had been secured.
The new location is some 3.9 miles away from the Broadway site.
---
 Wash Tub To Open on W. Sunset
Real Estate developer Ed Beck has leased over an acre of land at 323 W. Sunset to the Wash Tub. The property, which previously housed a daycare center, will be reimagined into a full-service car wash and specialty shop. Wash Tub VP Gary Stinnett, told 78209 Magazine, "We're very familiar with that area. We've been at Broadway and Hildebrand for almost 30 years.  We have a long-term lease on the property."
He added, "The new location gives us a great triangle of coverage for all of Alamo Heights and surrounding neighborhoods." Stinnett said he expects the W. Sunset location to open in three or four months.
The Wash Tub is a family operated business. It started operations in San Antonio in 1986.
The Bexar County Appraisal District appraises the W. Sunset property at over $1 million.
By: Ron Aaron Eisenberg