Kids Summer Fun in '09
DANCE, DANCE, DANCE!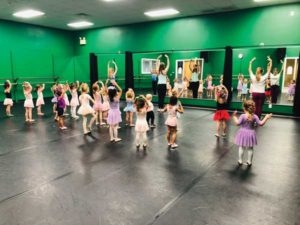 To steal a line from singer Cyndi Lauper, "Girls (and boys) just want to have fun."
And, for many youngsters, that includes dance. That's the beauty of KE Dance's summer camps. They are all about kids having fun dancing, singing and doing silly stuff.
The two to three-day camps began in June and continue through August, at KE Dance studios, 1242 Austin Highway, 78209, next to Gold's Gym.
Owner and director Brianne Doublin told 78209 Magazine, "There is still plenty of time to register for some of the July and August camps."
Camps include All That Jazz, Fancy Nancy, Rockstar, Super Heroes and more. Brianne graduated with a Bachelor of Arts degree in dance in 2007 from Texas Woman's University.  She has an enormous background in nearly every imaginable form of dance. Doublin says, "The camps give students who are out of dance classes for the summer an opportunity to keep up their skills. It also exposes campers to every genre of dance." Plus, she adds, "Camp is so much fun."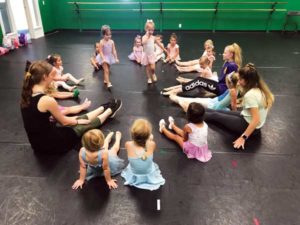 She says, "I love this art form and am very passionate about teaching exquisite technique and creating a love for dance/expressivity in every student that we work with at KE." And that definitely includes campers!
KE Dance's summer camps include All That Jazz, Fancy Nancy, RockStar and Super Heroes. The camps are designed to teach different genres of dance in a really fun way.
New Welcome to Military City USA Signs Coming
Thanks to District 10 Councilman Clayton Perry, the City of San Antonio will soon put up signs welcoming people to San Antonio – Military City USA.
Perry, a United States Air Force retired Lt. Col., was always troubled by the absence of signs at the city's boundaries. With the support of his fellow Council members, Perry pushed through plans to require such signage be added to the city's roadways.
The first Welcome to Military City USA San Antonio signs are expected to be unveiled in mid-to-late July.
Perry told WOAI Radio, "He wants to start with the eight main corridors entering the City, I-10, I-35, Highway 90, and 281/I-37, but he eventually would like to see 'Military City' signs going up on all San Antonio City Limit signs and at the Airport.
Callers Attempting to Scam Residents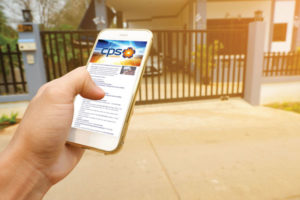 CPS Energy reports an increase in the number of customers who say they'd been victimized by someone representing themselves as a CPS Energy employee, to steal money from them.
The power company is urging customers to be on full alert for individuals posing as CPS Energy employees either by phone or in person.
The company says, "Knowing how CPS Energy operates is the first step to recognizing imposter activity. If customers receive calls from anyone claiming to be from the utility who threaten to cut off service if payment is not made immediately, they should hang up and call customer service directly at 210-353-2222.
If someone approaches their home or business, claiming to be from CPS Energy, always ask for an employee ID. If a customer feels like they are in immediate danger, they should call 911.
In a news release, Maria Garcia, Vice President of Community Engagement and Corporate Responsibility wrote, "We want residential and commercial customers to protect themselves from scammers going after their hard-earned money. The only time we will call customers is to remind them when their account is past due. However, we do not take payments over the phone."
The company added, "Last year, CPS Energy received a combined 1,799 reports from both residential and commercial customers who fell victim to scams. In all, thieves were able to steal nearly $52,000, an increase of $20,000 from 2017.
Some information to keep in mind: CPS Energy employees will —
NEVER threaten to disconnect service at your home or business.
NEVER call residential or commercial customers to request payment by phone.
NEVER ask a customer to purchase credit cards or prepaid cards (for example, Amazon gift cards) and call back with payment.
NEVER ask to enter a customer's home or business unless the customer initiates a request for service or receives prior notification.
CPS Energy warns customers not to assume it's CPS Energy calling because "Thieves are using sophisticated technology to clone our customer service phone number."
If anyone comes to a customer's front door demanding immediate payment of a CPS bill they should call 911.
For more information visit www.cpsenergy.com or call the CPS Energy Security Hotline at 210-353-4000
BY RON AARON EISENBERG