The Pool Ready for Summer 2020
Alamo Heights Swimming Pool operator, Rick Shaw is excited to open the pool for the summer. But, he faces some difficult decisions in adjusting to operational guidelines for public swimming pools set by the State of Texas in the wake of COVID-19 the coronavirus pandemic. The pool, built in 1947, has been Shaw's baby since 1990 when he took over operation and management of the facility.
The City of Alamo Heights recently spent $1.19 million to address a number of issues that threatened the life of the complex. But now, all is good with the physical structure. What's needed is less virus. When I visited the pool in mid-May, it sparkled in afternoon sunshine. Hundreds of seasonal flowers patiently waited transplantation into the pool's many flower beds and containers. Shaw explained, "The flowers are her jewelry. She's ready to dance."
Papouli's Closed Permanently in Quarry Market
Papouli's founder and CEO Nick Anthony told 78209 Magazine he had hoped to keep Papouli's at the Quarry Market open. "Our lease expired In March and we were working toward a five-year extension," Anthony explained. He said the landlord was accommodating and we thought we'd get it done.
"But, in mid-march, COVID-19 hit, and with it our customer base disappeared overnight. Our other two stores are going great, but not at Quarry Market." With no lease, Anthony was able to close the Quarry Market location. His other two locations are at the Forum Shopping Center I-35 at 1604 and at I-10 at Huebner in City View.
The company offered all of its Quarry Market employees opportunities to move to the two other stores. "We're climbing back to a somewhat sustainable level," Anthony said. He added, "Our landlords have been phenomenal —they are working with us. We are locally owned. We're not done yet – we have too much passion for the business. We want to be here for a long, long time," he said.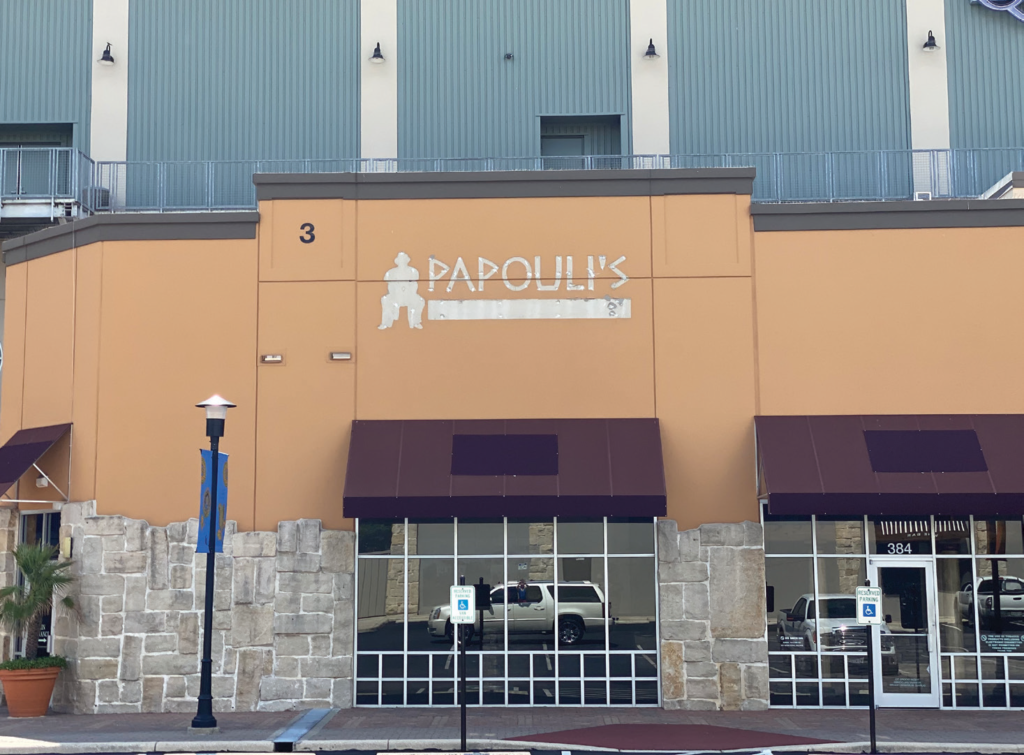 Alamo Heights Christian Brothers Automotive Store Offers Special Program For First Responders
An area auto repair firm recently announced, "As area first responders continue to devote their full attention and support to the community during this trying time, Christian Brothers Automotive aims to ensure that all first responders in need of vehicle repairs and services will be attended to quickly, effectively and safely through streamlined services that prioritize their vehicles first.
"Through the VIP-style priority program, first responders can quickly return to their duties of protecting the community without the hassle of having to wait," for their vehicle to be repaired.
Donnie Carr, president of Christian Brothers Automotive added, "First responders are putting themselves at risk for the safety of the community, so prioritizing their vehicles is the least we can do to express our sincere gratitude for their commitment."
"First responders can take advantage of immediate diagnostics and quick lane services and free pick-up and delivery of the vehicle, regardless of work being performed. Participating area locations include Alamo Heights, Helotes, Hill Country Village and Schertz.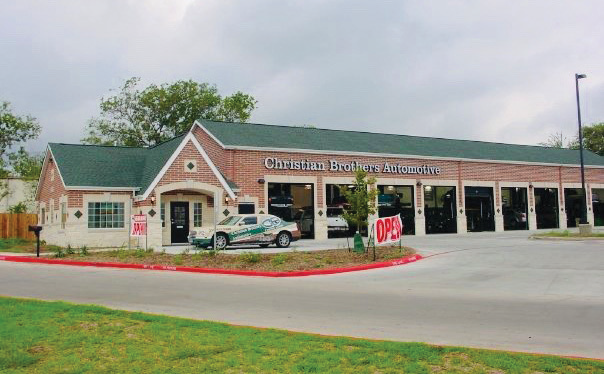 COVID-19 Shutdown Gives Hangar Bar & Grill Time for Remodel
A few photos on its Facebook page confirm the Hangar is remodeling its dining areas and perhaps more. Unlike some competitors, it has not offered curbside service but rather shutdown to spruce up. The company did not return phone calls or emails asking for details on the remodel, but its Facebook page promises, "Big changes happening at The Hangar!! We are changing up a lot of things! Stay tuned for our big reveal!"

BY RON AARON EISENBERG