COVID-19 KEEPS SHOPPERS HOME AS CENTERS ARE SHUT DOWN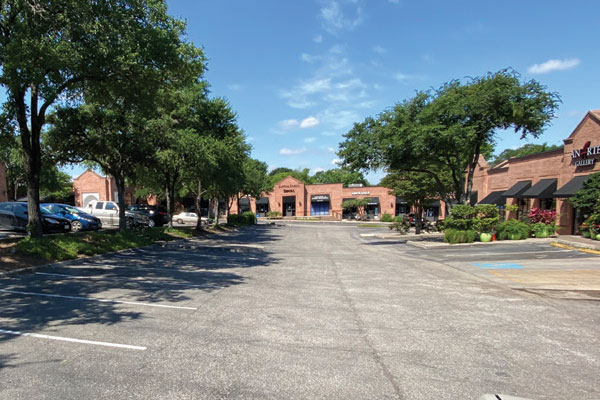 Parking lots all through 78209 have been virtually empty since March 25 when many businesses were ordered closed by the City of San Antonio to help fight COVID-19. All busi-nesses deemed non-essential had to close their doors to the public. Usually bustling centers like The Collection, Quarry Village and Arcadia Grove Center have been quiet and empty.
A few retailers were able to jump into action allowing patrons to order off of their websites and have items shipped to their homes. Most had to simply close their doors, resulting in hundreds of furloughed employees. Restaurants that were equipped were allowed to remain open for curbside pick-up and delivery only.
On April 27, at the time 78209 went to press, many stores reopened for curbside pick-up. While this will be helpful to business owners, it still will not make up for lost revenue. There has been no indication when stores will be able to be open to the public again, but we know that even that will look different as the mandatory mask order went into effect on Monday, April 20 requiring anyone overder went into effect on Monday, April 20 requiring anyone over the age of 10 to wear a face mask while in a public place.
---
Area Restaurants Reinvent Business Model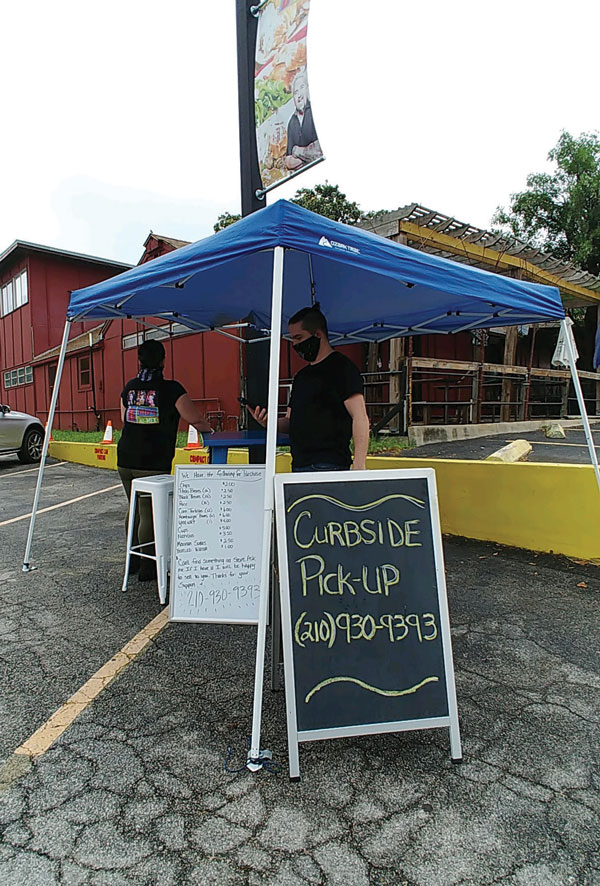 All of our 09 restaurants have had to close their dining areas due to COVID-19. They have had to get creative and make adjustments to still be able to do as much business as possible through call in or online orders and curbside pick-ups and delivery.
When we asked Beto's owner Greg Bickerstaff what's happening at Beto's on Broadway, he gave us an update on the popular restaurant.
On-line ordering is a first for us. Another first, we are available via Favor for home delivery.
Bickerstaff's other property on Broadway, Rebar, has been closed since March 19. He was pleased to share with 78209 Magazine, "We did get funding through the PPP program and are able to pay all our employees at Betos and Rebar since Monday April 20, thanks to Frost Bank. The PPP funding is for 8 weeks.
"We have 90% participation from employees. And I'm pleased to say nearly all want to come back as soon as we open Rebar and fully open Beto's.
"Bickerstaff said, "I'm stressed because of the unknown. But, thankful to live in a country that is able to help small businesses in a crisis like this. Not knowing when this will end and then what happens as to operations and what our world will look like is troublesome."
As with so many other restaurant owners, Bickerstaff is wondering how this will all play out and what the future holds. What is the new normal going to look like? There are so many unanswered questions.
---
Grand Champion Corgi Lives in 78209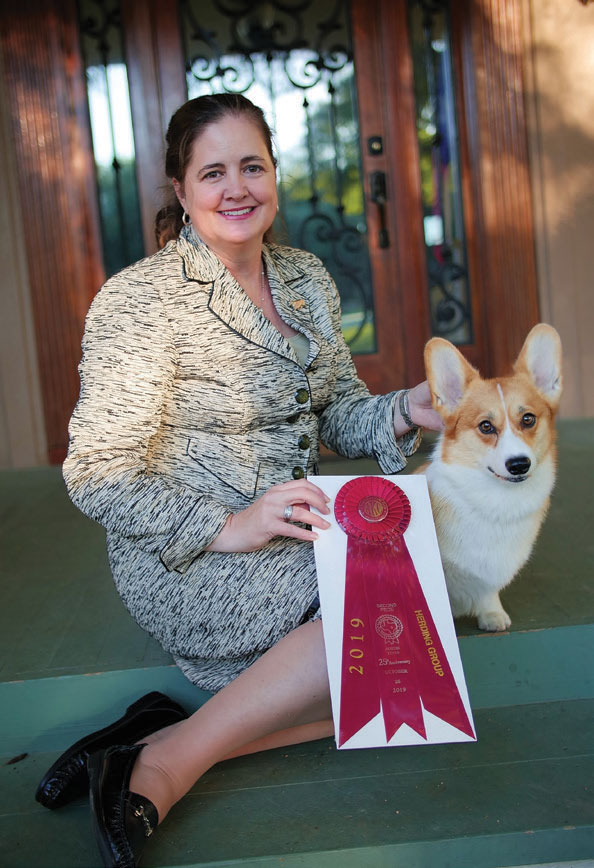 Not many of us know the top five Corgi in the United States lives in 78209. Ruby rules the roost in the Jennifer and Jonathan Delmer residence on Pike Rd., when she's not on the road traveling to dog shows.
Delmer told 78209 Magazine, "She's my baby girl. She's two and a half. We had our first Pembroke Corgi about 10 years ago. Ruby is number four. When John and I first got married, we only had a small vehicle so we needed a small dog to ride with us when we went to the farm in Comfort.
"That first dog was a Pembroke Welsh Corgi and I immediately fell in love with the dog and the breed. When we got Ruby a couple of years ago, I decided to show again.
"Last summer I connected with Michael Shepherd, one of the best handlers in the country. He is a master at showing dogs. Ruby became a champion and then a grand champion almost immediately. She got best of breed 12 times in 2019. And, prior to COVID-19, the virus, Michael pointed her to several big shows in 2020.
"We hope to show her this summer – after the virus clears."
---
Twin Liquors Launches Delivery Service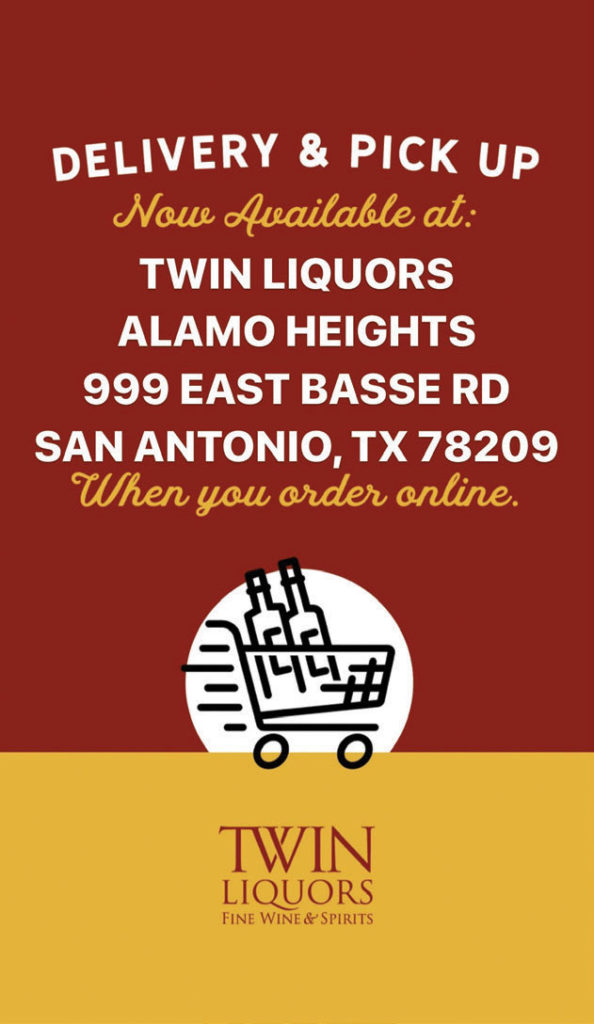 Now you can have beer, wine and spirits delivered to your door. Twin Liquors, Central Texas' fine wine and spirits retailer launched a delivery service in Alamo Heights on April 16. To shop with them you can go directly to their website or their Twin Liquors app.
You must be 21+ to shop and order on-line, receive delivery or pick up in the store. All deliveries require in person verification of a legal photo ID at point of delivery.
Online store hours are Monday- Saturday, 11:00am-7:00pm.