DoSeum Offers Summer Camps for Area Youngsters
With over 20 different camp options, there's a camp for every child age 3 to 11 this summer at The DoSeum, San Antonio's museum for kids.
Youngsters can go on a dinosaur dig, learn the science behind personality traits, design their own fashion collection, and even participate in a DoSeum-wide spy mission. The summer camps will run from June 7 through August 13.
The museum notes on their website, "The DoSeum will offer camps that will engage campers in STEM, the arts, and literacy, and inspire them to explore, discover, create, and learn." The DoSeum says all of its summer camps adhere to CDC COVID-19 guidelines.
New AH Natatorium Features Lessons for Swimmers & Divers
The new Alamo Heights Independent School District Natatorium at 705 Trafalgar, adjacent to Jones Maltsberger, now hosts lessons for area divers and competitive swimmers.
Divers will have the services of two of the top diving coaches in the nation: Stan Randall, head coach of Trinity University's diving team; and Tommy Law, head coach of the University of the Incarnate Word program. The Alamo Heights Diving Club is for kids ages 5-18 who live in the area.
Participants can be novices or advanced divers. Alamo Area Aquatics Diving (AAAD, not affiliated with the Alamo Area Aquatics Association) provides competition training for any age, including adults, drawing on trainees from around the nation.
The new Alamo Heights Natatorium has two 1-meter and two 3-meter diving boards. There is also an opportunity to use other state-of-the-art training tools, such as the trampoline and over-the-water diving belts.
Alamo Area Aquatics Diving also sponsors Technique Tuneups, a program for young competitive swimmers whose parents want to give them a chance to improve their swimming skills during the school year.
Technique Tuneups is directed by long-time (and recently retired) Trinity head swimming coach John Ryan. Weekend class sessions meet on Sunday afternoons during the school year (late August through the end of May). For information on Technique Tuneups, text coach Ryan at 210-241-1989.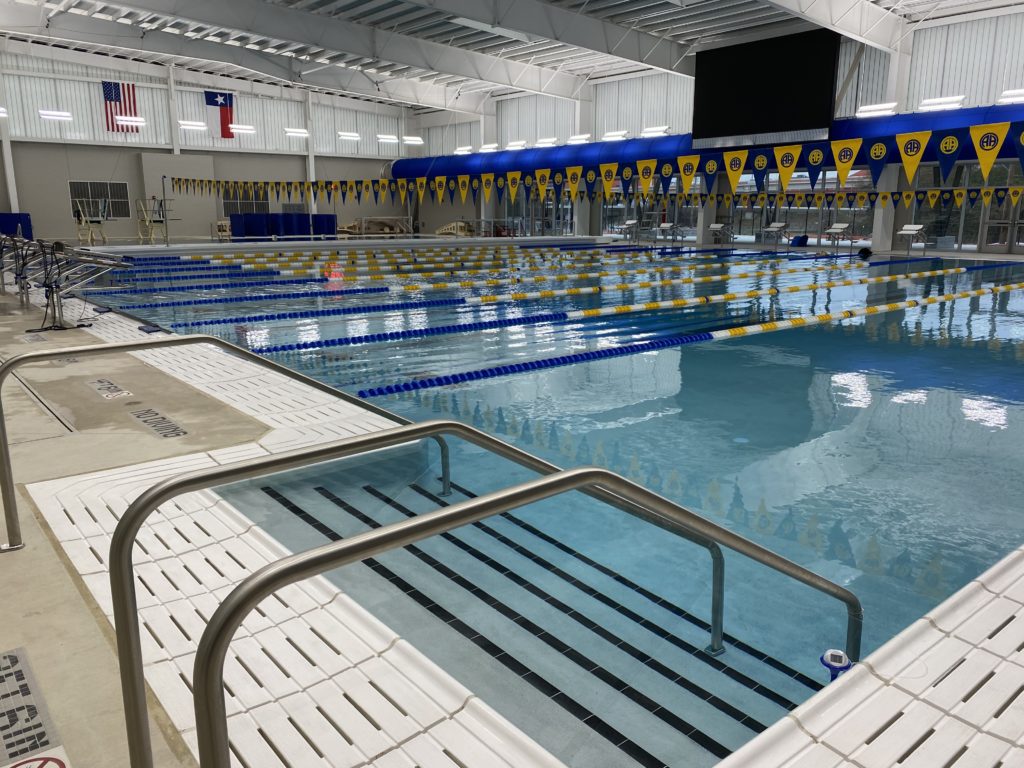 Friends, Family, and Staff Celebrate Kit Johnson's 100th Birthday
Friends, family, staff, and residents at Juniper Village at Lincoln Heights, recently celebrated a milestone birthday for Catherine "Kit" Johnson with cake, songs, and fun. Born in England on March 31, 1921, Johnson turned 100 years old last month.
Her niece Paula attended the party, which was small due to COVID-19. Kit was married to the late Ernest Johnson. She had one daughter, Evelyn, who has since passed away.
Kit served in the Royal British Air Force. She says, "I was assigned to maintenance – we tested the plugs that went in the engines of the airplanes. I ran two bays (units) that tested the plugs. In the past, as a hobby, I flew airplanes – bombers.
Despite living in Texas for many years, her British accent remains.
Although she has lost her eyesight, that has not slowed her down. Kit loves classical music and Frank Sinatra every day on her radio. She is also a crossword puzzle enthusiast. The staff read the crossword puzzle clues to her, and she gives the answers.
Kit moved into Juniper Village at Lincoln Heights, formerly Brookdale, on September 6, 2017. She is quick to tell anyone who will listen, "I'm still here by the grace of God.
San Antonio Home to Internationally Known Barber Shop Chorus
While the exact time when Barber Shop Quartets began is debatable, most singers agree it was the early 1900s.
The tradition continues today and includes Friends in Harmony, a local group of some 150 men who love the genre. On a suggestion from '09 resident Bill OdleKemp, 78209 Magazine decided to write about Barbershop and the Chorus.
Bill Wilkinson, a group member, told me he got turned on to Barbershop when his mom took him to a concert when he was just a kid. That experience turned him on to Barbershop. Wilkinson has been a member of the Society for the Preservation and Encouragement of Barber Shop Quartet Singing in America for 41 years. He is also a member of Friends in Harmony.
"We have a lot of fun, and that is really the key to Friends in Harmony. Unfortunately, with COVID-19, we have not had in-person rehearsals or concerts in quite a while. Rehearsals are done via Zoom now, which does not lend itself to Barbershop. But soon, I hope, we'll be on stage together singing in four-part harmony.
"The philosophy of the Chorus is a little different than your typical music organization. We focus on having fun! Our rehearsals are very light-hearted, like a big family. We're all about singing good music and having fun too." he says.
While Friends in Harmony is all-male, more and more women are joining the Barbershop bandwagon under the banner "Harmony Belles Chorus."
On its website, the group encourages one and all – men and women — to participate. "No previous experience is necessary. No auditions are required. Well over 85% of our singers are enjoying their first introduction to harmonizing in the four-part barbershop style. Come try it and bring a friend or two with you!"
Local Interior Designer Opens New Office in '09
Alice Pennington, 34, who has been doing Interior Design for ten years in San Antonio, Alamo Heights, and Austin, started her own business in June 2020.
Now, she has opened an office near Cappy's on Broadway. Pennington told 78209 Magazine she moved into the office on March 1. The address is 4901 Broadway Street, Suite 271, 78209.
A launch party for current and potential clients is slated for early May.
On her website, Pennington discusses her focus in design, "Helping clients to reimagine the inherent potential and beauty in their homes drives Pennington Design Co. We are inspired and influenced by our clients, and we work collaboratively to actualize beautiful environments with every little detail accounted for."
She told me, "I love everything I do. The opportunity to help people design a space that meets their needs gives me a great feeling. It's all about assisting people in getting access to products and fabrics they wouldn't ordinarily find on their own.
Local Wine & Spirit Shop Moving To New Location
Hargrove's Fine Wine and Spirits in the Boardwalk on Broadway is moving. The new location at 6011 Broadway St., across from Cooper's Meat Market, is expected to open in June. The business is owned by Amber and William Hargrove, husband and wife. The new location fronts Broadway. It features 3,000 square feet, nearly double the 1,600 sq. feet in the current location.
Hargrove's Fine Wine and Spirits opened in 2018. On their website, the couple describe their business, "Hargrove's Fine Wine & Spirits Is A Family-Owned & Operated Boutique Wine Shop Specializing In Providing An Exquisite, Hand-Picked Selection Of The Best Fine Wine & Spirits Imported From Regions Across The Globe." They pledge to provide patrons with "world class customer service."
Amber said, "We want to be the neighborhood store where people get their wine and spirits. We strive for customer service and even though we are expanding in size we still want to offer a neighborhood feel.
"We carry what you don't find everywhere, for people who are looking for something special. And, once COVID passes," she added, "we want to do tastings."
For more on Hargrove's Fine Wine and Spirits visit their website at www.hargrovesfinewine.com. Or, call Hargrove's at (210) 444-9303.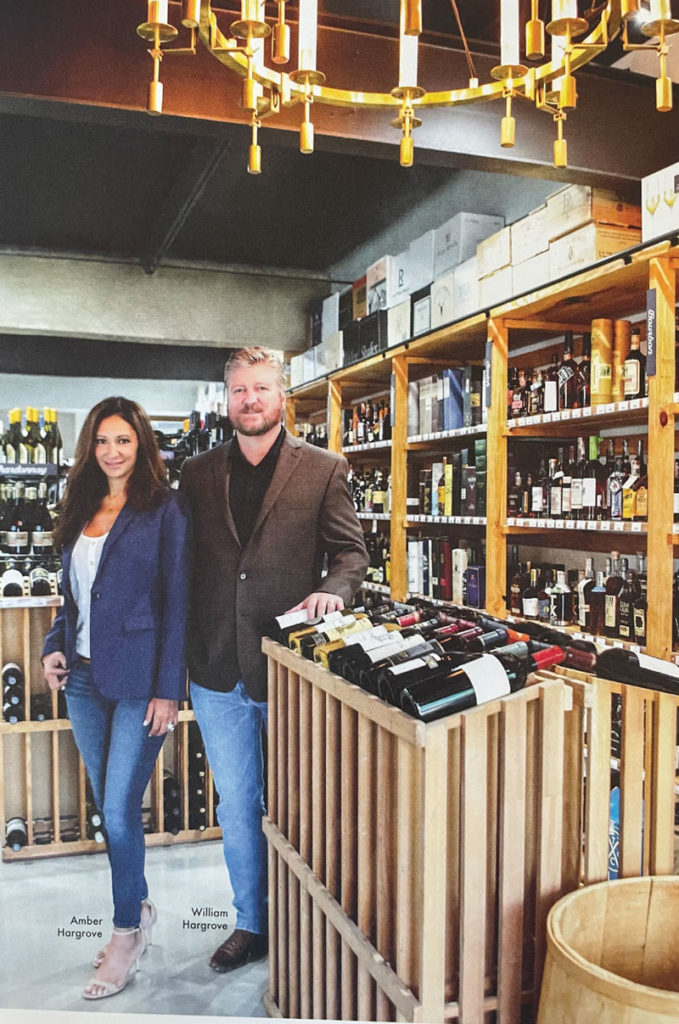 New Dinner Option Available in '09
Hearthstone Bakery Cafe & Event Center is Now Open for Dinner.
The restaurant now features a new "After Hours" menu, along with all of the usual menu items patrons already enjoy.
Hours are M – F from 8 AM to 8 PM, Saturday from 8 AM – 3 PM (closed for private events on Saturdays after 3), and currently closed on Sundays. Enjoy a frozen drink, wine, or beer on the spacious patio, with one of their new appetizers and happy hour prices between 4 & 7 on weeknights. The eatery sits on the site of the old Crumpets Restaurant on a beautiful tree-covered lot.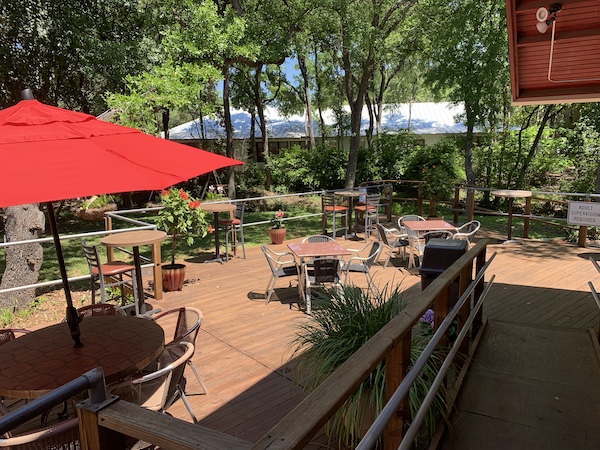 By: Ron Aaron Eisenberg