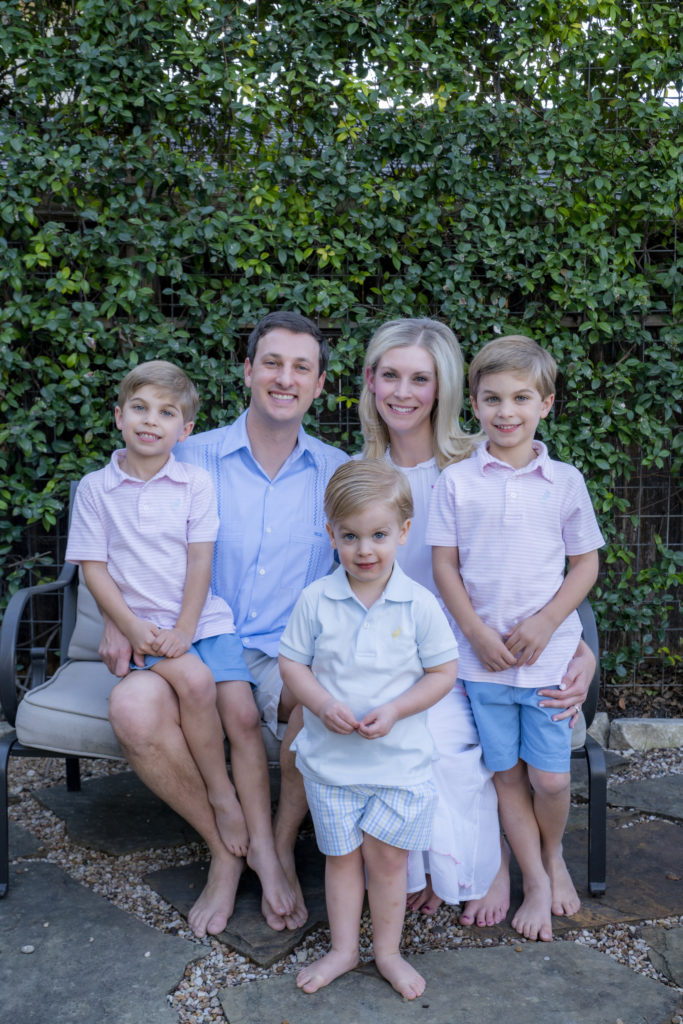 For Brad and Addie Bowen, raising their three little boys on Cloverleaf Drive is what they have always dreamt of.
"We have pizza night with our neighbors on Fridays, and the kids can just run around and be kids," Addie said. "When I was growing up in Fort Worth, the neighborhood kids became some of my very best friends, so I love that my kids are getting to experience that as well."
The couple met in college at Trinity Christian University and married right after graduation. After spending time in Fort Worth, they moved to the area in 2014 with 7-month-old twins, Will and Jack. They spent a few years in Monte Vista before buying their current home in Alamo Heights in 2017.
"We always knew we wanted to be in Alamo Heights before the boys started school, and I'm one of those people who when I find a house that I love, I tell Brad, "make an offer right now, this has to be ours,'" Addie said with a laugh. "I have no patience with homes. If it's meant to be, it has to be. When we walked in to see this home, the little girl who lived there was named Adelaide, and her name was painted on the wall. That's my name too, so at that moment, I just knew."
Their location in '09 means a quick jaunt to most hot spots, and the now 7-year-old twins attend first grade at The Cambridge School. Their little brother, 2-year-old Tripp, attends Alamo Heights United Methodist Preschool. Having three boys means loads of energy, laundry, and, most importantly, outdoor time together as a family for the Bowens.
"They've become masters on their scooters, and we love taking them to the park to play," Addie said. "We like to go spend time down at the Pearl too. Anything to be outdoors."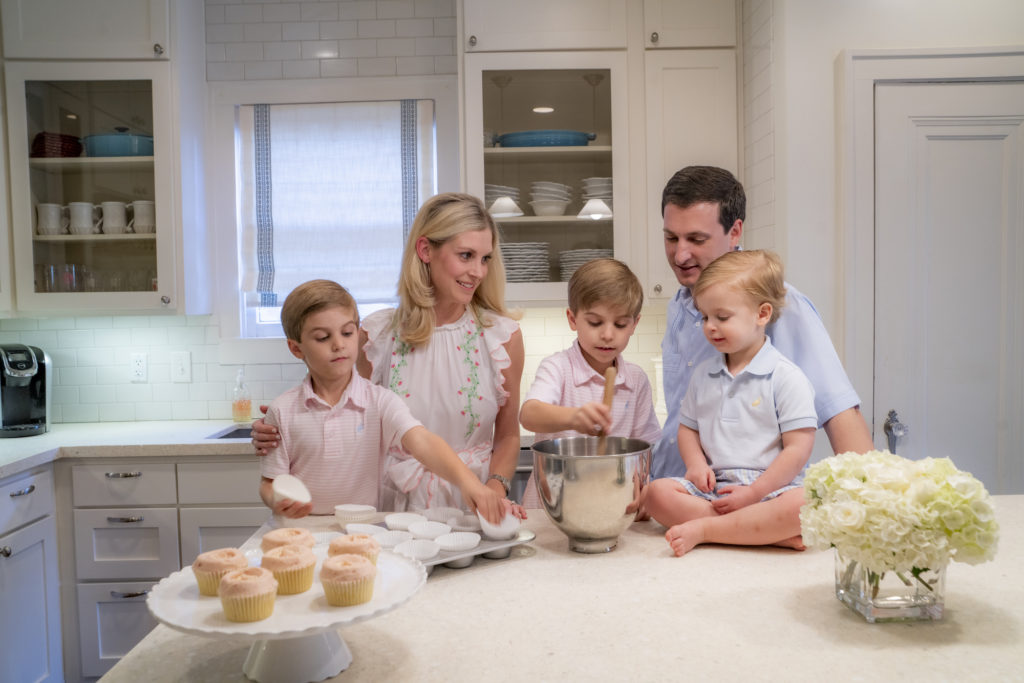 During the summertime, the Bowens can be found on the water at Canyon Lake, and the boys also love exploring Brad's family's ranch outside of Victoria, where he grew up.
While the couple was settled initially in Fort Worth, where Addie's family resides, they moved to San Antonio for business. Originally working in banking, Brad saw entrepreneurial opportunities in San Antonio, and in 2014 purchased Texas Medical Screening, which distributes and manages health kiosks in places like HEB. In 2018, he also purchased CSI Health.
"I began to see a need for improved point-of-care provided during a telemedicine session," Brad said. "Ever since then, we have been designing and manufacturing a variety of diagnostic and screening systems to address this problem and improve healthcare not only in San Antonio but around the world."
With her two oldest now in school, Addie has found herself pursuing new professional goals as well.
"I've always loved interior design, and a friend of mine recently asked me to help with her home," Addie said. "My style is pretty traditional. To me, the details make all the difference."
Throughout the ups and downs the last year of the pandemic has thrown at the Bowens and all Americans, Addie feels blessed to call '09 home.
"It has made us all value what's truly important," she said. "We're so lucky to be here and have such wonderful, supportive friends and neighbors."
By Christie Cuthbert