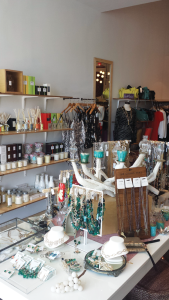 GOLDS GYM OPEN AT THE QUARRY
Gold's Gym San Antonio The Quarry (Gold Level) has arrived at Alamo Quarry shopping center. The newest health club to make the Quarry its home stocks the very latest cardio equipment, such as elliptical machines, stair climbers, rowers, treadmills and stationary bikes as well as full sets of free weights and high-tech strength-training equipment. Patrons, from beginning exercisers to elite athletes looking to sharpen their speed, agility, power and endurance, can choose options for every fitness level. The health club is located at 255 E. Basse Road, (210) 625-4089.
SHARPEN YOUR SKILLS AT FLORAL DESIGN SCHOOL
For all you garden club members and others who want to master floral design, Melissa White from Botanika will teach and provide ideas at the Spring Floral Design School to be held at the San Antonio Garden Center Feb. 17 and 24 and March 3, from noon until 3 p.m. Included are fresh flowers and containers to take home a finished project each week. For details call (210) 824-9981.
FRONTIER DRIVE-THRU COMING
Spring will soon be here and so will the new Frontier Drive-Thru restaurant located at the corner of Crownhill at Loop 410 (near the Broadway intersection). Remember the Frontier Drive-Ins from older days? Charbroiled burgers are back, much to the delight of fans everywhere, along with Frontier burgers and signature onion rings. These were the foundation for Jim's Restaurants. Jimmy Hasslocher, president and CEO of Frontier Enterprises, plans a Spring opening. When I called him, they were preparing to pour concrete and working on ideas to resurrect other favorites, such as apple and cherry turnovers. The burger restaurant will seat 85, with plenty of parking and a drive-thru, of course.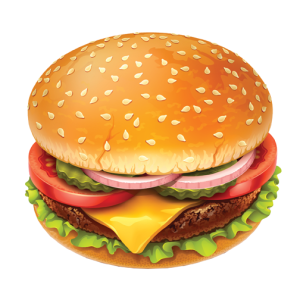 SOUTH TEXAS RADIOLOGY IMAGING BOUTIQUE COMES TO CAROUSEL COURT
South Texas Radiology Imaging Centers has opened Boutique Mammography Center Alamo Heights in the Carousel Court at Richmond Oaks. This new imaging center offers digital screening mammography with 3-D Digital Breast Tomosynthesis available, ultrasound and bone density screenings. The new location at 1888 Nacogdoches Road provides convenient walk-in or scheduled appointments Monday – Friday from 8am to 5pm Call (210) 617-9000 or schedule online at www.boutiquemammography.com.
PARRISH ON MAIN OPENS NEW SHOWROOM
Parrish on Main is committed to offering clients the finest, most innovative home enhancements available. This dedication to progress is evident at the newly remodeled showroom located at 2500 N. Main Avenue. The showroom includes displays featuring the latest cabinetry from Merillat and Woodmont. Whether your home is traditional or contemporary, you're sure to find the perfect cabinetry style, along with an expansive selection of countertops and industry-leading, energy-efficient appliances by Electrolux and GE. Professional design and installation services also are available. To learn more, call (210) 255-1125.
LILY RAIN OFFERS ECLECTIC CHOICES
Shopped the new eclectic Lily Rain, located at the Quarry next to Anne Taylor and 20nine? This store rocks. Expect the unexpected! Shoppers can browse an interesting, unexpected assortment of smart fashion finds, including apparel and accessories as well as original home décor and gifts. Inspiration for the product offerings came from obscure European emporiums, open air markets, museums and best-kept secret boutiques with a goal of mingling fashion staples with quirky gifts and stunning home accessories. Their phone is (210) 829-5878.