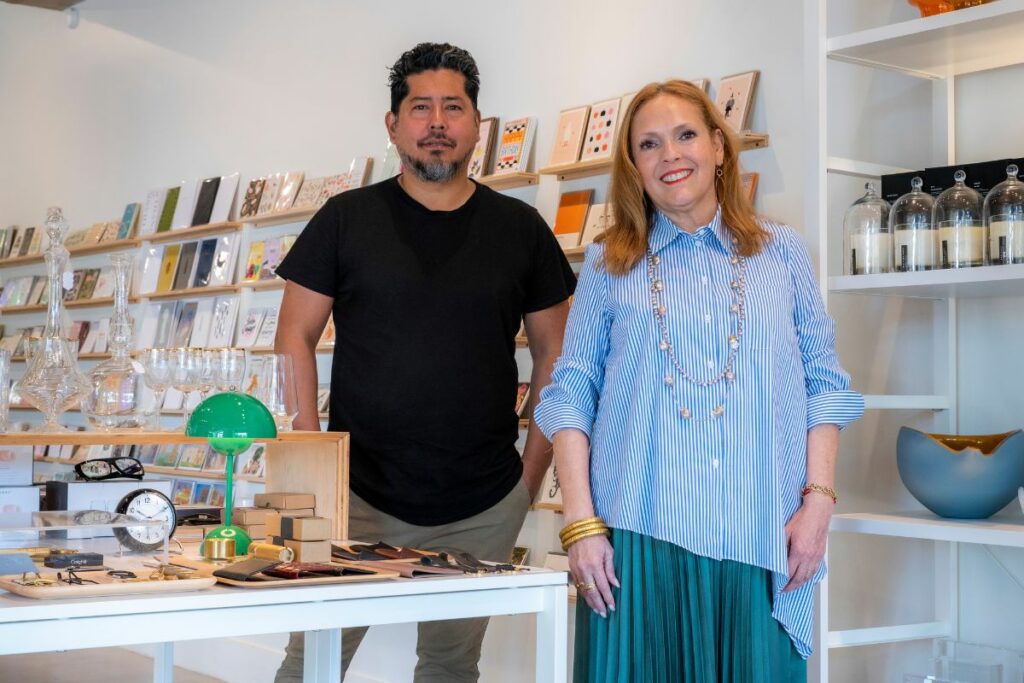 Cadeaux
A Gift to the Community
by Meredith Kay
Photography by Al Rendon
We've all known people who are very difficult to surprise, and when the time comes to find the perfect gift for someone special, we can find ourselves at a loss for ideas. Wouldn't it be nice to have a local go-to gift shop where you can be sure to find something unique that would delight the person who has everything and bring a smile to the face of even the pickiest gift recipients?
For over five years now, Arthur Perez and Doris Pitts have searched the world to bring the most unique and memorable gift items to their San Antonio gift shop, Cadeaux (pronounced cad-owe). Cadeaux is the French word for gifts, and their modern and eclectic gift boutique, located in the Boardwalk on Broadway shopping center, offers an intriguing collection of gifts that you are unlikely to find anywhere else in San Antonio.
Arthur and Doris moved Cadeaux earlier this year from their downtown location in the Travis Building to their current Alamo Heights location in order to expand. The move has allowed them to double their space and showcase their unique gift items in a bright and welcoming atmosphere. Arthur selects funky and relaxing albums that spin on the shop's in-house turntable, and Doris is happy to help shoppers find the perfect item for that someone special.
The boutique features unique jewelry pieces made by local and international artisans like Bibiana Dykema for Modern Moghul. Bibiana is an architect by trade from Corpus Christi who became inspired by the artisans of India and decided to launch her own jewelry line. Cadeaux offers something unique for everyone, and Arthur and Doris are experts at helping their customers choose the perfect gift. In fact, the store keeps a running "wish list" for their clients so that when the holidays or a special occasion comes around, you'll be the hero when your special someone unwraps exactly what her heart desires.
Arthur states, "I have a strong retail background, so I am very customer focused, and I love to engage people on a personal level. I try to talk with each and every customer that walks through the door to learn more about what they are looking for and to ask deeper questions about the gift recipient."
Cadeaux is a very open and inviting space, and everyone is welcome at the boutique, from students to your four-legged friends. You will find beautifully hand-crafted stationery and journals from around the world, along with fragrances, hand-blown glassware, Japanese incense, unique candles, and Italian leather accessories from another South Texas native artisan, Allison Hoeltzel Savini, and her designer brand, Officina del Poggio.
One of the most popular and unique gift items that the boutique carries is the line of Master Shin Anvil hand-forged culinary knives. The knives are made by a metal and leather artisan in South Korea, and they sell out as quickly as they arrive. They are beautiful and durable and even come wrapped in Korean newspaper and hand-tied with twine.
When asked what makes Cadeaux unique, Doris says, "We are a lifestyle gift and jewelry boutique. We seek out the most unique items that we can find, things you will not find in a big-box retail store. We offer price points that will accommodate anybody's budget, so whether you are just looking for an affordable piece of jewelry for the special lady in your life or you are really looking to stand out on a special occasion and are willing to splurge, we can help you find the perfect gift every time."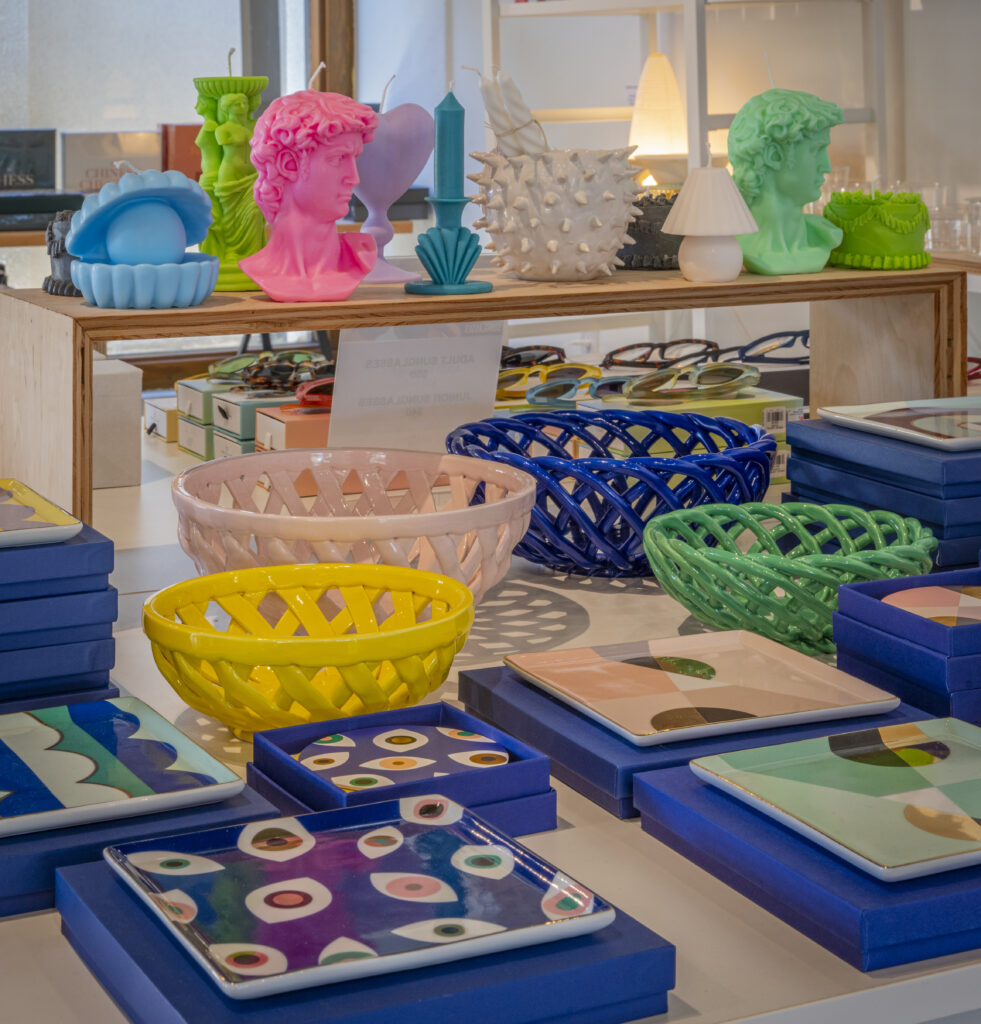 Cadeaux
4007 Broadway (in the Boardwalk on Broadway shopping center)
(210) 451-0746
cadeauxsa.com
IG: cadeaux.sa
Hours:
Monday through Friday 10A-6P
Saturday 10A-5P
Sundays 11A-3P