A Child's One-On-One Classical Preparatory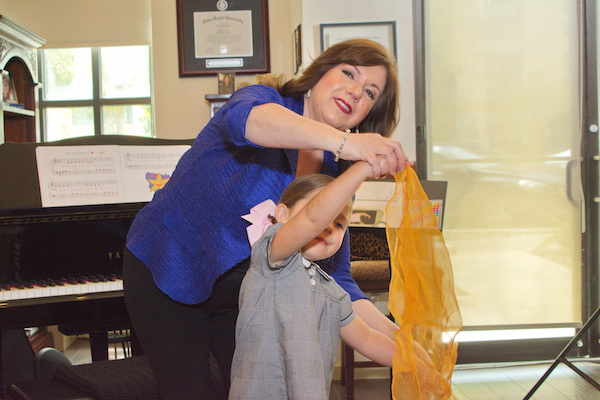 "Music is the most potent instrument for education. Children should be taught it before anything else."

– Plato
For all parents, the nurturing of our young is definitely paramount. And to that end, we personally provide the physical nutrition, love, security and primarily, the guidance to ensure that these new lives will ultimately be fulfilled, productive and, above all, happy. But, there's only so much we can do ourselves. Professional, outside instruction, so essential for healthy growth as well, is generally also considered mandatory when preparing our offspring for a successful life. And for one school of thought that goes beyond the standard curriculum, that means an early, one-on-one introduction into the fine arts. Thankfully for many area moms and dads, 78209's exceptionally qualified The Heights Conservatory offers that important introduction.
Established by Zelda Meneses-Reus (a Nationally Certified Teacher of Music) in the spring of 2018, The Heights Conservatory was created as a preparatory where local children, four-years-old and up, could receive an age-appropriate grounding in classical music and the visual arts. The belief behind this offering is that, at an early age, the benefits of exposure can last a lifetime, enhancing all facets of an individual's existence. As Zelda explains, "By discovering (through listening, seeing, reading, discussing, doing) what the past masters have accomplished musically and/or visually, then actually learning the techniques to personally achieve success by playing an instrument or painting a picture, builds not only confidence today but spurs creativity that can be applied to many other future disciplines." And the process can be fun as well, for the child and his or her parents.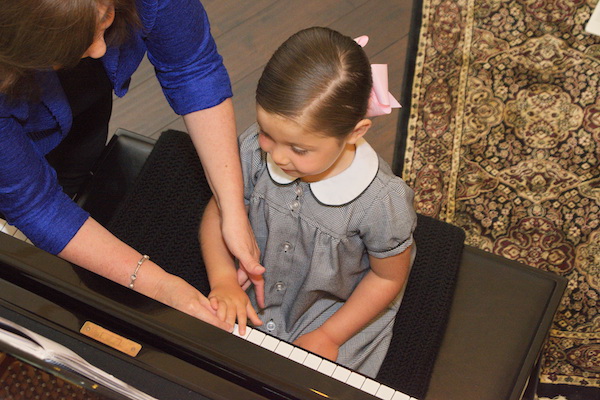 Currently, the conservatory focuses on piano, cello, guitar, painting/drawing, and voice instruction. Each private weekly lesson (30 minutes for the youngest, one hour for older students) generally involves only the pupil and the instructor. This allows for customization of the process that can be tuned precisely to correspond to each student's abilities and needs. Regarding the piano instruction, almost all of those lessons are scheduled at the conservatory –Zelda's apartment/office located in the Quarry Village at 300 E. Basse Road. The on-site grand piano and myriad teaching tools and materials coupled with the homey atmosphere allows for a stress-free, productive session without distraction. Parents are encouraged to stay and participate. And, since a large piano won't be needed for the other subjects, those sessions are more conveniently held at the students' houses.
Besides being the head of the conservatory and an intuitive teacher, Zelda handles all of the piano instruction and she's very well qualified to do so. She is a Ph.D. candidate pursuing a degree in church music, has a master's in worship and certification through the Music Teacher's National Association. Zelda has been playing and performing since childhood and, as a professional, instructing youngsters and adults for the past 20 years. Her ability to "relate and connect" with her usually young charges are remarkably making her exceptionally adept at getting results. Her fellow staffers, equally endowed with many of her qualities, are also all accomplished and recognized professionals as well. Their biographies and other key information can be found on the conservatory's website (TheHeightsConservatory.com).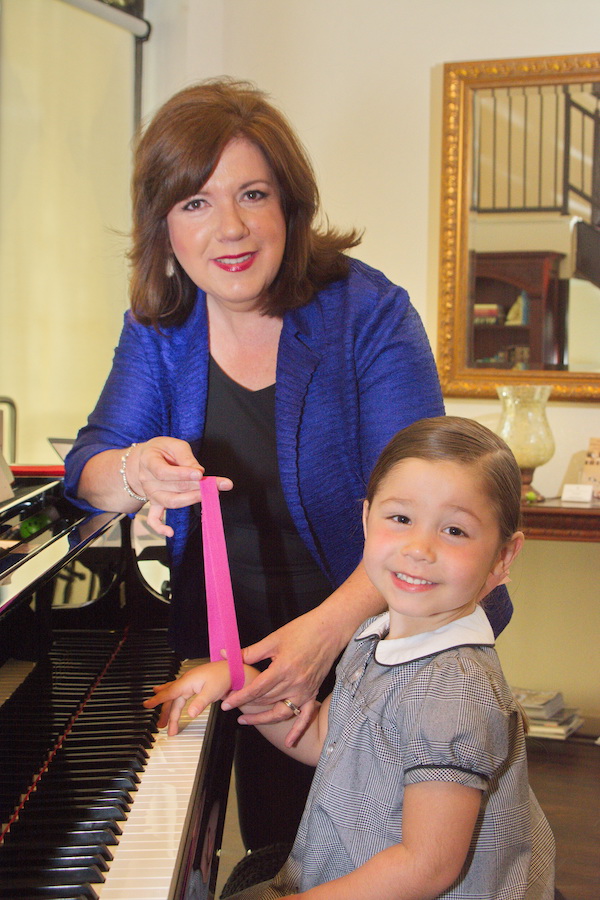 Most importantly, all subscribe to the conservatory's philosophy which, as Zelda relates, "Our focus is on the classics, but our approach towards each student is personal. We believe that the arts are formative in nature, so my staff and I take the time to allow for spiritual creativity, cognitive discovery, and the repetition necessary for the development of physical, artistic skills. Basically, it's a heart, mind, and body – a three-dimensional – approach to educating the whole person through the arts." And, based on the successes of some of the conservatory's current and past students, it's a philosophy that works.
Besides the individual lessons, other "group" activities are available where related topics are introduced and discussed. These sessions are usually held at the conservatory and complement the private studies of the attendees. Music and literature are shared which further broaden a student's understanding of the classics and their relevance to him or her. And, as a student progresses, off-site recitals and performances are scheduled to instill confidence and provide the pleasurable experience of receiving applause for the effort expended. In total, it can really be quite rewarding. As keepsakes, professional recordings of these demonstrations of talent are available as well.
So, if you have a little one that's brimming with brilliance and ready to absorb (and emit) some classical creativity, think about The Heights Conservatory. Your child just might thank you for it – today, tomorrow and for many years to come.
By Ernie Altgelt
Photography By Martin Waddy