Long Standing Rehabilitation Center Brings Innovative New Therapies to '09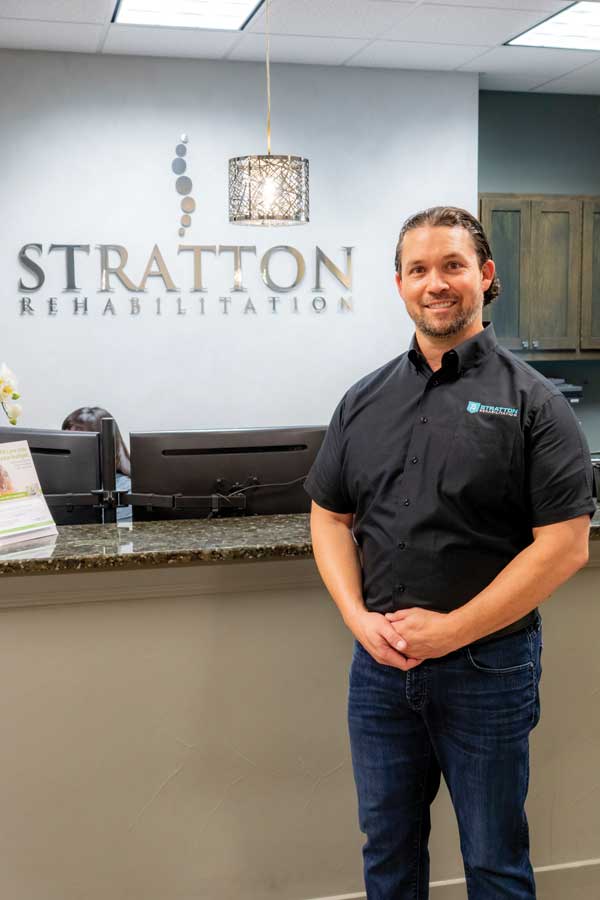 For physical therapist Brik Stratton, the ability to achieve total body wellness is a lot like caring for a car.
"You have to look at the body mechanically as a whole," he said. "You can't have a car drive straight if you just put air in the tires and the alignment is off. Humans are the same. We kind of look at our jobs like we're fancy body mechanics."
Co-owner and President of Stratton Rehabilitation on Sunset Road, Brik has been learning the ropes of what makes a successful physical therapy practice thrive since he was a kid. His father, Steven Stratton, began his business in Alamo Heights more than 45 years ago, and since he was a boy, Brik has helped and had a front row seat to learning the craft.
"I grew up in the clinic," he said. "By 16 I was a clinic technician."
Stratton Rehabilitation has been helping residents of '09 for 19 years and staying on top of the latest techniques and therapies is of the utmost importance. An osteopathic manual physical therapy clinic, the team focuses on high level manipulations, tissue work, electrical stimulation, and dry needling to pin-point pain. One thing that makes this practice stand out from others is its pelvic floor rehabilitation therapy program, something friends and family had urged Stratton to add in because the need is there and not many providers offer it. Most don't even realize erectile dysfunction, low libido, weak bladder muscles from having children and other types of issues can be treated and cured through therapy, he said.
"It takes a high level of hands on skill and anatomical knowledge to help those with weakness in the bladder, or sexual dysfunction," he said. "There are not a lot of providers out there doing pelvic floor therapy because it takes a high level of training and there's no field training manual out there for it. We're very fortunate to have my Dad here who has learned from the best in the world."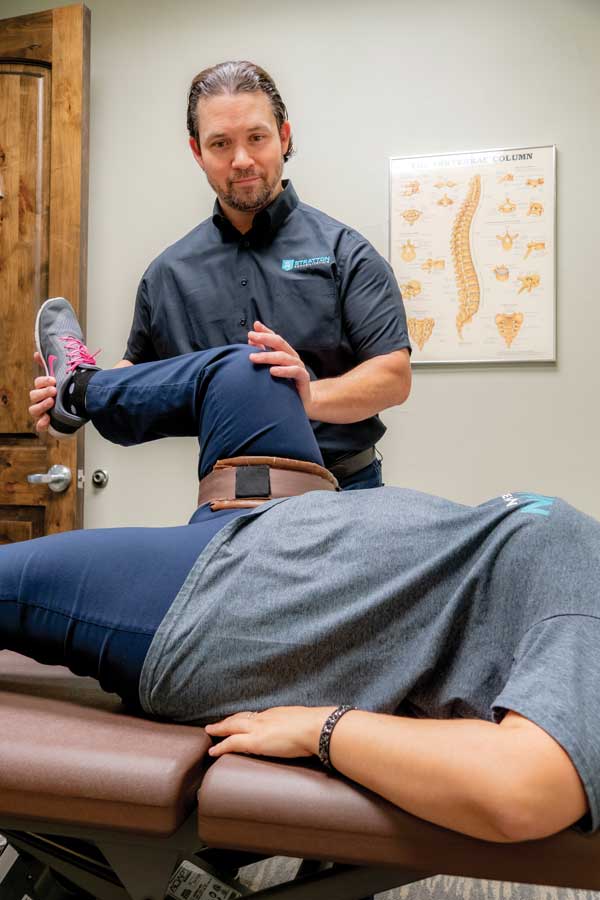 Working on the lower back, pelvis and sciatic nerve, Stratton's specialized therapist Dani Lane can help some patients in as quickly as two visits, however, those with chronic issues may take longer.
"Fixing these types of issues can't just be done through an exercise-based approach," Stratton said. "You have to look at the mechanics. Western medicine isn't set up to look at the body in that way, where osteopathic doctors are. And you need consistency. When patients come to us, they see the same exact therapist every single time. That's important."
When asked what makes Stratton Rehabilitation stand out against the rest, Brik said it all comes down to the years of knowledge and training passed down by his dad, Steven.
"Our training is unlike any other," he said. "My dad has spent decades learning globally and blending schools of thought. He's learned from some of the greats who are no longer here, so his knowledge means everything to us."
Stratton's team of therapists feel blessed to serve the '09 community and are grateful to work with so many of its residents.
"We value this community so much," Brik said. "It's such a tight knit bubble with great doctors and clients and we're honored to be here."
BY CHRISTIE CUTHBERT
PHOTOGRAPHY BY AL RENDON