Where House Calls Are Definitely Back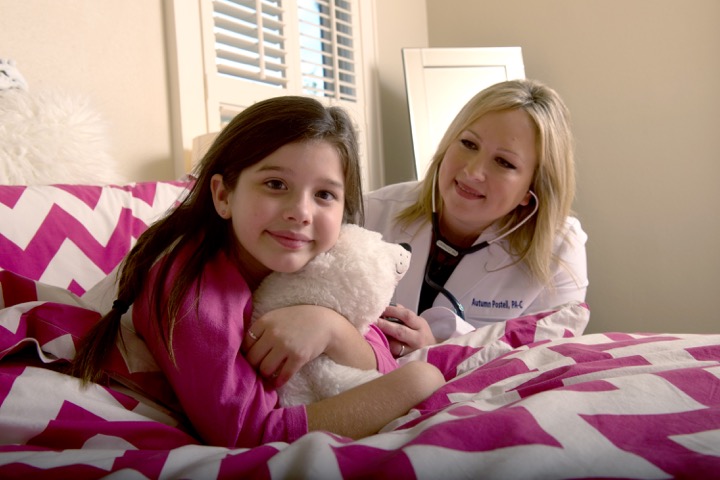 When we're not feeling good, everything gets a little harder. Illness or injury is a bummer, and dealing with it can literally be a pain. But deal with it we must, and that can often mean an inconvenient (and/or costly) trip to the doctor's office, med clinic or, heaven forbid, the ER!
Well, thanks to a local corporation with a wonderfully novel approach to expert health care, receiving treatment after a minor accident or for a sickness has now gotten a whole lot easier. Consider this: How about the health care provider coming to you and not the other way around? Yep, 78209's very own Ranger Health does just that and quite affordably too. Putting it simply, with Ranger Health's new On Call service, the "house call" is definitely back, and that can make all of us feel a little better. Say ah!
Established in Alamo Heights in 2015, Ranger Health initially targeted only area companies. "Our core business," as co-founder, CEO and '09er Michael Zucker explains, "was to assist employers in achieving more favorable health care rates by introducing local market forces and combining the collective purchasing power of local firms. The additional leverage achieved by employers resulted in some pretty amazing savings." Obviously, this proved to be a big hit within the commercial world and remains a substantial portion of Ranger Health's business model.
But over time, as Ranger's relationship with its clientele deepened, new services were added that further helped participating businesses, in Zucker's words, "navigate the often complex and difficult-to-access health care system." And that surprisingly began to include simpler, more individual employee requests pertaining to specific personal health matters. As the co-founder relates, "With our expanded offerings, we soon began getting calls directly from our clients' employees asking us where they should go for treatment for minor physical issues. And while Ranger could and did refer these people to local providers, after thinking about it, we realized that a demand existed for a more efficient medical service that actually went to those in need rather than sending them elsewhere." Wow! By 2016, On Call was created by coupling high-quality mobile urgent care with economically priced home visits. Did their clients like this more consumer-friendly offering? You betcha! The response was such that Ranger Health rapidly made the popular service available to everyone, not just business customers.
Today, Ranger Health successfully operates a fleet of clearly marked vehicles, each piloted by a licensed physician assistant ready to respond to those wanting to be seen in the convenience of their home for minor and common health care needs, no matter where in the community they reside. For the user, the advantages to this in-home approach are innumerable. Just imagine not having to endure any more lengthy, tiresome visits to a distant waiting room often filled with coughing, contagious patients. You remain in the comfort of your home, and when you're not feeling well, that is where you need and want to be.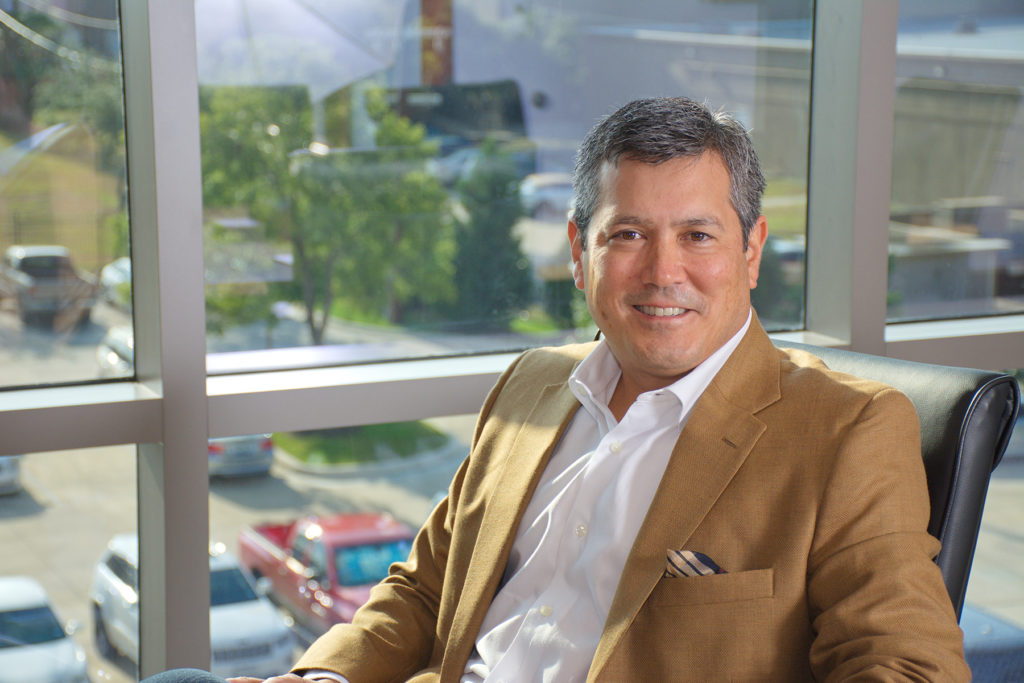 Also, the simple ease of the system allows for scheduling an appointment with a phone call, through the company website or via the free Ranger Health app. And once scheduled, there is no longer any uncertainty as to when you will be seen by the attending provider since, based on availability, you pick the time. Now that really is convenience. But of greatest importance is Ranger Health's promise of a truly professional encounter. As Zucker assures, "All of our PAs are vetted and of the highest caliber. Each is also under the supervision of a practicing physician. Our team is extremely well qualified." And once the visit commences, if a more serious problem is detected that is beyond the scope of the attending PA, Ranger Health will facilitate further treatment at an area hospital and/or with the person's primary physician.
On Call has proven to be a hit with just about everyone. Busy mothers with an ill child in an otherwise healthy household love the service. Older individuals, often less mobile, appreciate the ease and expediency. Even the hale and hearty consider the idea of getting their annual flu shot in their very own living room pretty special. And to top everything, the client is only assessed a small $95 fee. If a test or some other procedure is called for, there may be an additional $35 charge. That's it! No insurance is accepted, but with most policyholders now having high deductibles, this seldom becomes an issue. However, Ranger Health does accept FSA and HSA debit cards and can provide a receipt that can be submitted toward the consumer's annual plan deductible.
So if you're afflicted at some point and need medical attention for a whole host of ailments (see the sidebar), contact Ranger Health. Really, what's so great about an afternoon in your doctor's or med clinic's waiting room? Hang at the house and make the call. As Zucker attests, "You will feel good about it!" For more information about Ranger Health and their On Call service, visit their comprehensive website.
By Ernie Altgelt
Photography by Martin Waddy