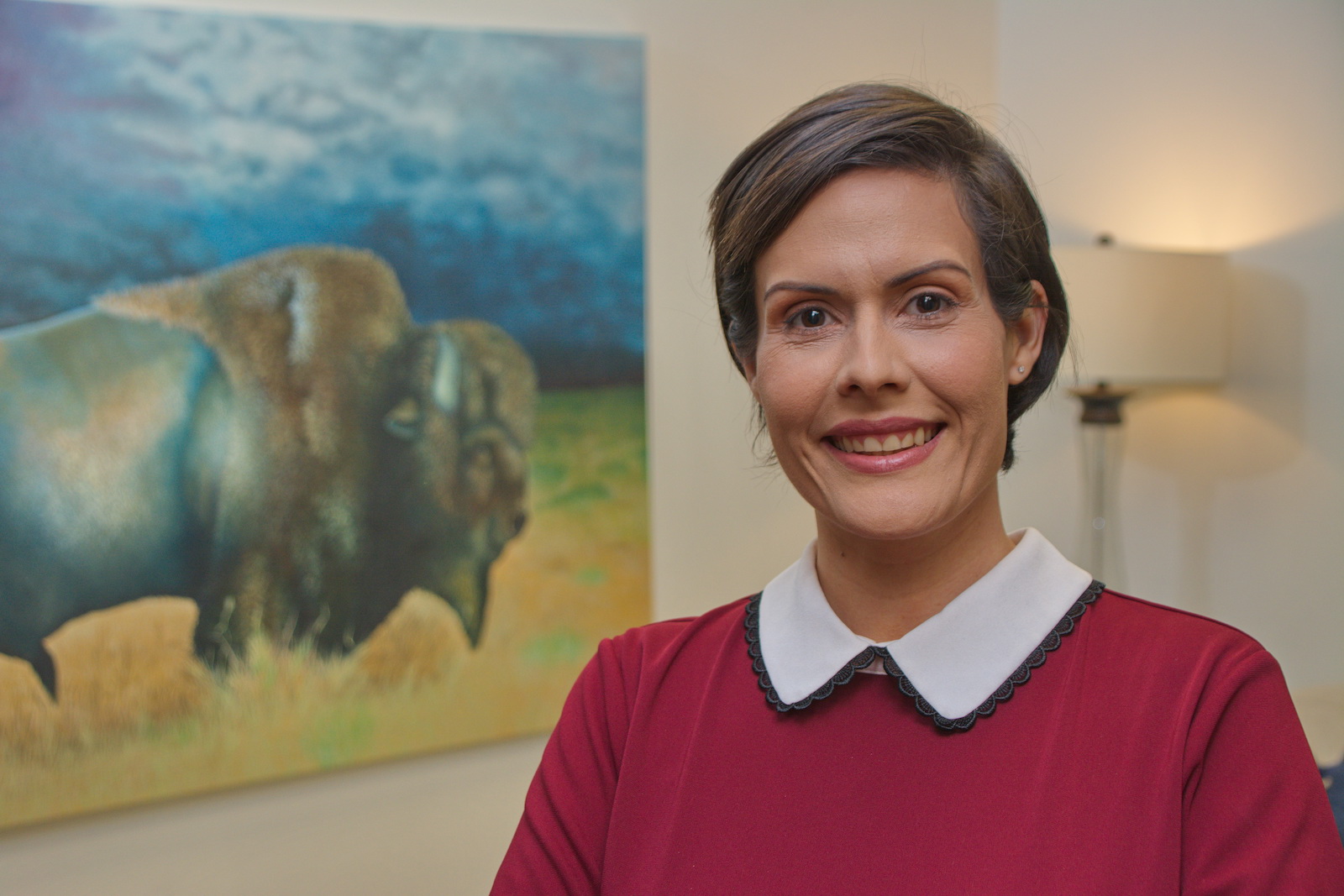 Since March there's been a buffalo painting hanging on the wall of a new office space in the Broadway Theater building.
Buffalo are supposedly the only animals who charge into a storm instead of running away from it because they know if they do, they'll get through it faster.
It's a metaphor Dr. Vanessa Cantu uses for her new private mental health practice, the Bullying Empowerment Center that she opened in March.
"I thought that was a great analogy for my clients – to face the challenges in their life rather than run from them," she said.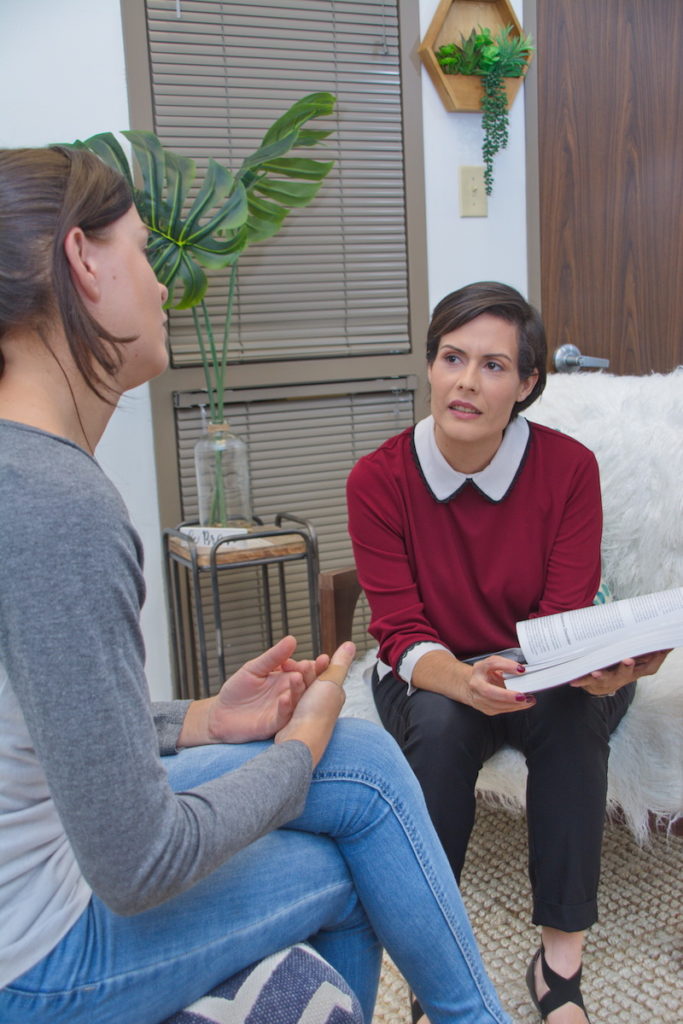 Her new practice specializes in working with adolescents and adults who are dealing with bullying, depression, and anxiety. She also offers coaching and consulting services to those who may not need counseling but are looking for tools to work and talk with their kids.
Born and raised in Brownsville, Cantu's life-long passion for helping others began after her friend was tragically murdered in high school. The loss affected her greatly, and she knew she wanted to make a difference in the lives of others, particularly young people.
While earning her doctorate in rehabilitation counseling, she conducted a study with 25 middle school special education students. The results of the qualitative study were stunning and left Cantu even more driven to eliminate bullying and help others.
"The things they started telling me were dumbfounding," she said. "What it did to them and how it transformed who they are gave me passion to make a change."
Cantu brings much experience with bullying, anxiety, and depression to her new private practice. She's in her third year as a crisis intervention counselor in North East Independent School District.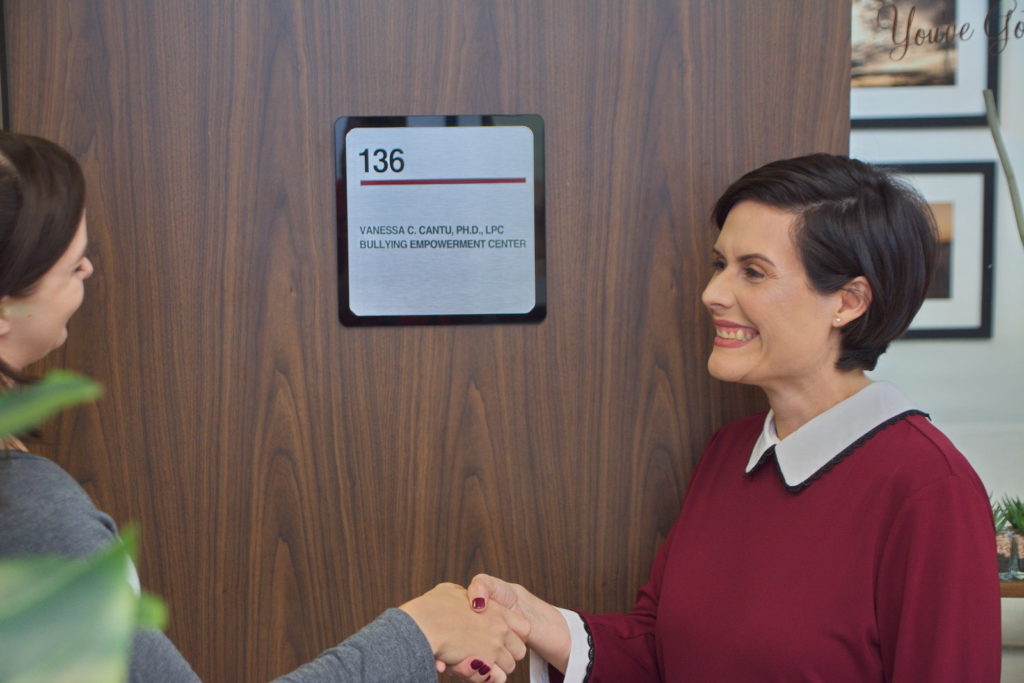 Her days are always unscripted, sometimes with students coming in who have anxiety or depression, and other times it's dealing with a campus-wide tragedy.
"There was a suicide this past week," she said. "It's always unpredictable. There is a lack of coping skills with kids today that my generation didn't experience. They don't realize that just talking with someone can be incredibly helpful. When I was a teenager, we didn't have access to the internet or cell phones. These kids today don't even talk to one another, let along go outside in the sunshine just to play."
Cantu began an anti-bullying club at one of the middle school's she works with and will also serve as the keynote speaker on the subject at the Alamo Area Alliance of Black Educators symposium in October.
"At the middle and high school age the frontal lobe is not fully developed, which controls executive function and impulsivity," she said. "The combination of immaturity, impulsivity, and social media or group texts can create a lot of depression and anxiety, and you pair that with a lack of coping skills and these kids don't understand that tomorrow can be another day."
Cantu uses cognitive behavioral therapy to help her clients, which focuses on "challenging negative thoughts and behaviors, learning healthier ways to cope with them."
She's seen significant progress in those she's worked with and looks forward to helping more people in 09 and throughout San Antonio.
By Christie Cuthbert
Photography by Martin Waddy