Bagels Baked with Love and Tradition
by Meredith Kay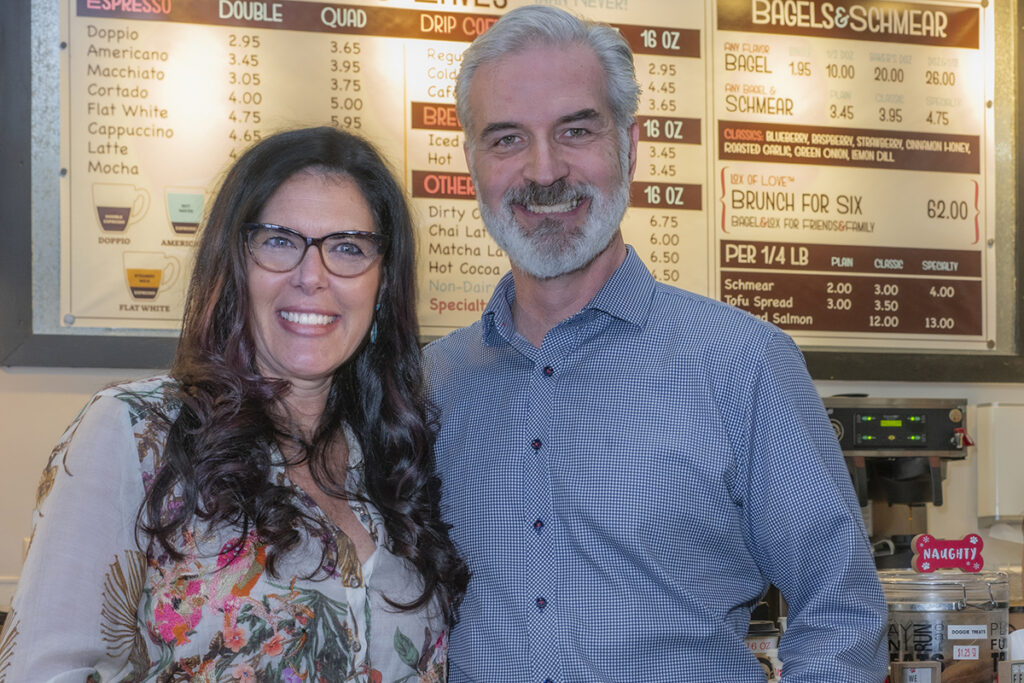 Even if you don't believe in fate, the story of Erik and Katie Yeargan and how they became the owners of B.O.S.S. Bagel will definitely make you believe in serendipity.
Erik is a fourth-generation Texan, born in Beaumont. He received his undergraduate degree in Political Science from Duke University and studied Comparative Law at McGill University, ultimately earning his law degree at Seattle University. He spent most of his adult life in Montréal and has three sons. He is passionate about his role as a small business consultant and implementer with EOS (Entrepreneurial Operating System), where he says that he "helps entrepreneurs love life again."
Katie is a native of Northern California and grew up in the family business. Her mother and stepfather owned one of the very first Supercuts franchises in the Bay Area, and she grew up learning the processes of how a franchise works. She earned her degree in Liberal Arts and Sciences at Cal State Chico and eventually found herself working back in the franchise world, running the corporate operations for Supercuts and then overseeing franchise stores for Great Clips. Katie has two grown daughters who still live in California.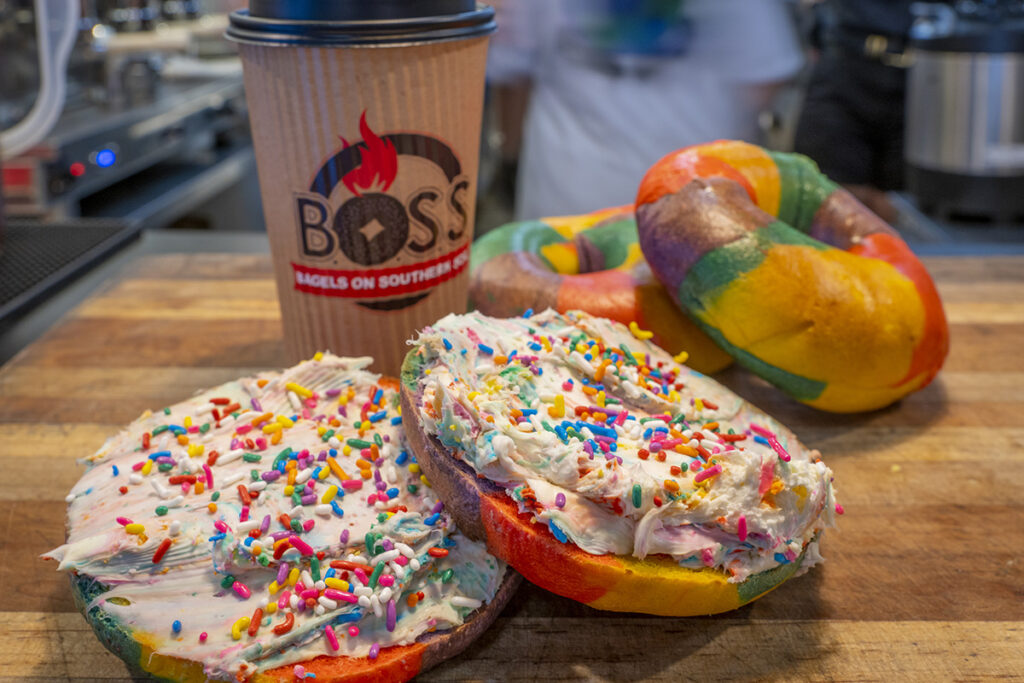 Both Erik and Katie had made huge changes in their lives when fate found them both moving to Georgetown, Texas. Erik moved back from Montréal with his 11-year-old son at the time to be closer to his family, and Katie made the move to open a new concept for the Sport Clips brand. The couple met online, agreed to meet for dinner, and they hit it off immediately. They were married in 2018, and when the pandemic hit, they both did some brainstorming and some soul searching and discovered that they both wanted to find a business that they could work together, combining each of their unique skill sets, ultimately creating a family business that they could leave to their kids.
The couple did a lot of research and were introduced to Brannon and Christie Soileau, who owned B.O.S.S. (Bagels on Southern Soil) Bagel in San Antonio. The dynamic couple had built a successful business model, expanding their little neighborhood bagel shop into a thriving airport concessionaire as well, but family issues had forced them to change their life plan, and they were looking for the perfect people to buy the restaurant and keep the concept going.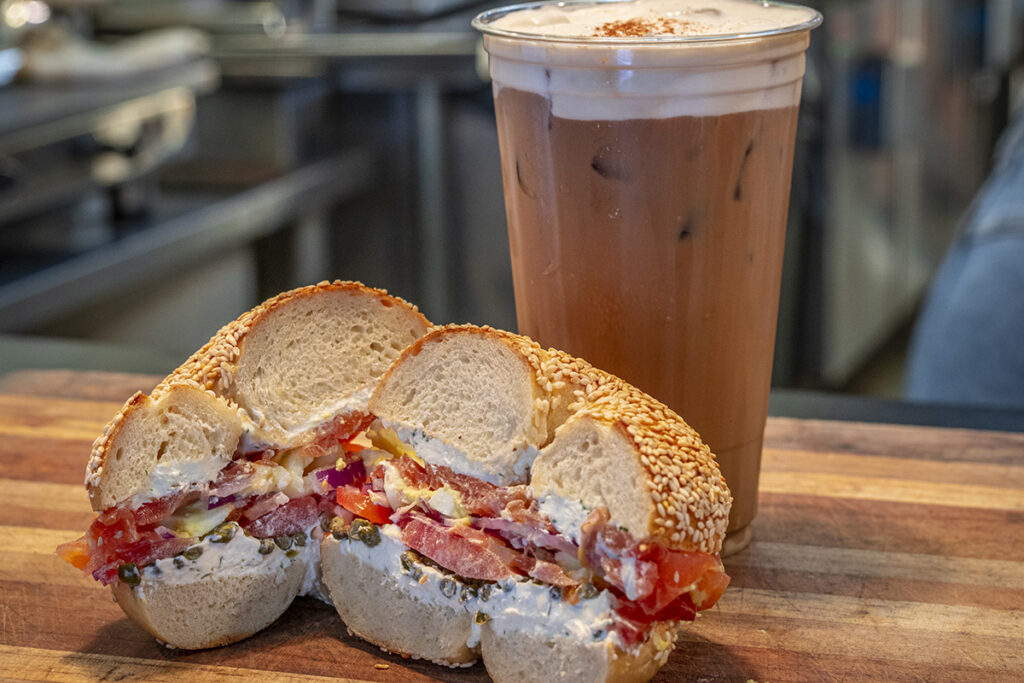 For Erik, walking into B.O.S.S. Bagel for the first time and seeing a painting of St-Viateur Bagel Shop sealed the deal. St-Viateur is a very well-known bagel shop in Montréal, and two of Erik's sons had worked there when they were in school, so Erik knew that B.O.S.S. Bagel was making bagels in the authentic, wood-fired manner that he was familiar with and loved. Katie immediately felt the love and the magic that were evident the minute she walked into the restaurant. She says, "The space is so warm and inviting, and you can feel that everyone working here loves what they do and that they feel they are a part of something special. We wanted to maintain that magic."
B.O.S.S. Bagels bakes their bagels in wood-fired ovens on hand-made baking planks, and when those planks come to the end of their useful lives, they are added to the "plank wall" in the restaurant. It's like they are honoring their service to the bagels by keeping them around, and it makes for a unique decorative feature. The restaurant bakes many different bagel flavors, including seasonal and specialty bagels created by their talented bagel chefs. They also feature 18 different shmears, or cream cheese blends, to compliment your favorite bagel. There are 14 signature flavors and four rotating, seasonal schmears on display. In fact, the schmear display case almost looks like something you would find in a gelato shop, and it is so attractive that you'll want to come back again and again to try all of the delicious combinations.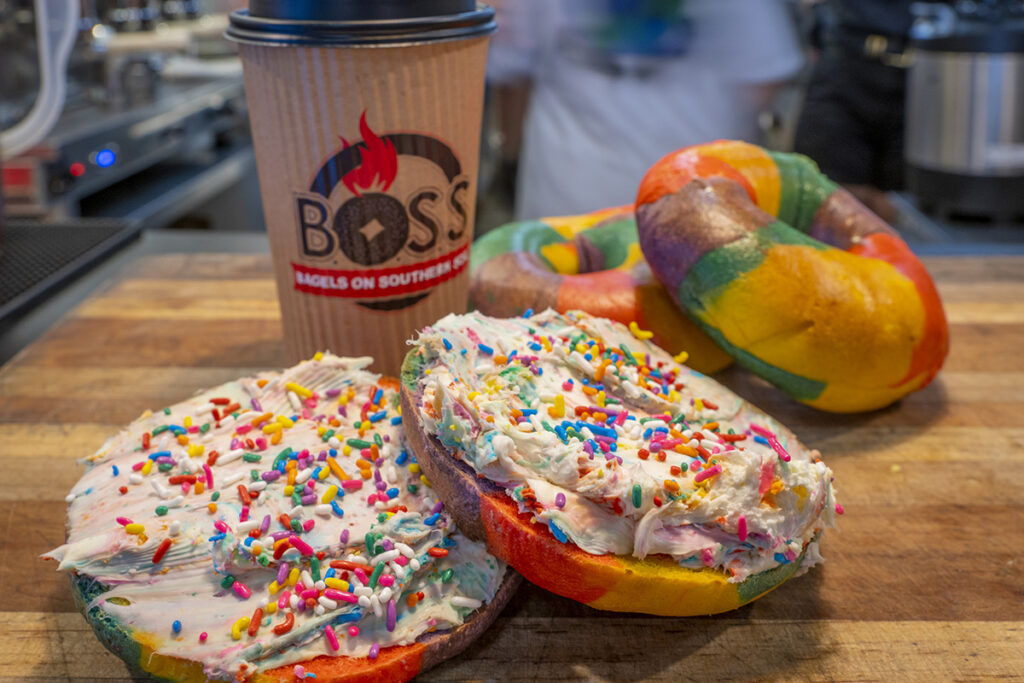 The restaurant also has an impressive menu featuring different specialty bagel sandwiches. Their Hangover Cure will satisfy the most vicious morning-after hunger and features a smoked bacon and red onion bagel loaded with scrambled eggs, country ham, cheddar cheese, and a baked potato schmear. Keeping it local, B.O.S.S. Bagel has also partnered with Texas Grounds Coffee Company, out of Helotes, to bring bagel lovers the perfect coffee concoction blended by their in-house baristas.
Erik and Katie are very proud of their community bagel shop, and they have big plans for the B.O.S.S. Bagel concept. They both agree that Katie's strengths lie in managing their people and treating them like family while also overseeing the operations and the business processes that have allowed them to seamlessly take over the successful restaurant. Erik is the visionary and thinker of big ideas. Theirs is a match meant to be, and they go together perfectly, like…well, bagels and cream cheese.
BOSS Bagel 
6458 N. New Braunfels (in the Sunset Ridge Shopping Center)
(210) 504-4888
bossbagel.com
Hours:
Tuesday to Friday 7:00A – 2:00P
Saturday & Sunday 8:00A – 2:00P
Closed on Mondays