New City Ordinance Will Combat Puppy Mills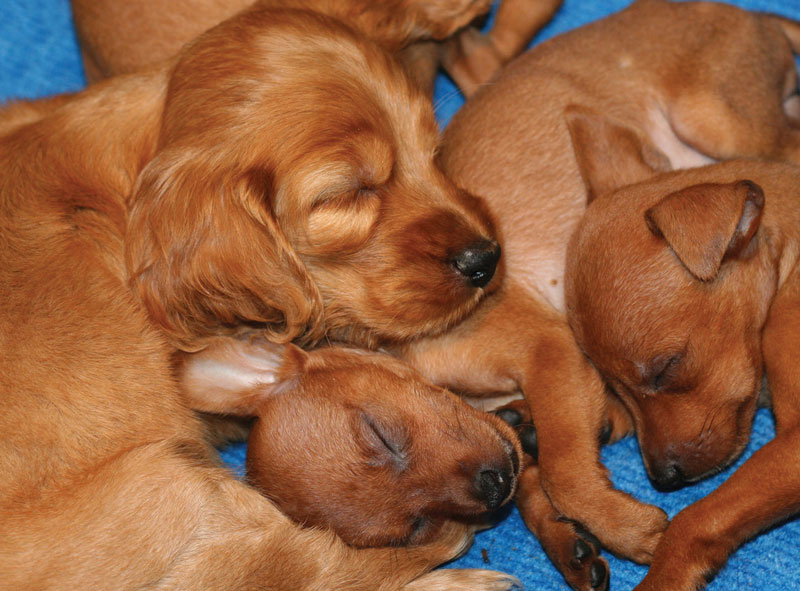 Beginning January 1, San Antonio pet stores are only allowed to sell rescue and shelter pets. This is a new San Antonio ordinance passed last fall to help stop puppy mill profiteering.
"Puppy mills have no place in our society. It was heartening to see the results of a local survey showing the vast majority of San Antonio residents supported this ban on puppy mill sales," says Katie Jarl Coyle, Regional Director of The Humane Society of the United States.
In a plea to the San Antonio City Council and Mayor Ron Nirenberg last fall, Coyle explained that "pet stores are importing hundreds of dogs into San Antonio from out of state. These puppies, taken from their mothers too early, are trucked into our city from states like Missouri and Iowa." Bringing in out of state animals on top of the 1,000 pets a month surrendered locally to our shelters was making matters worse.
And puppy mills are a racket.
"A humane pet store ordinance protects consumers from being manipulated into predatory lending/financing schemes allowing any person, even those with bad credit, to purchase a puppy with a sticker price of several thousand dollars only to be later hit with high-interest rates," Coyle told officials.
One hotly-circulating news report told of a family financing a $3200 puppy at $100 a month for 29 months to spend in total $7279. 40! On top of it, these pups may die as often they are sickly and weaned too soon.
In the city council vote last October 29, districts 2, 5, 9, and 10 voted against the measure, though one may still buy dogs from licensed breeders. But in an undercover investigation, the Humane Society of the United States discovered even legal breeders do "cage stacking," stacking cages of dogs, one on top of the other.
Buyer beware!
Heber Lefgren is the director of the City of San Antonio's Animal Care Services. "Puppy mills and unscrupulous breeders are all about maximizing the bottom line—bigger and bigger litters with little to no concern for their health. This innovative approach puts some much-needed transparency into the process for prospective pet owners while also ensuring animals are being treated humanely."
He adds, "the new law will provide greater overall protection for people and pets with detailed health certificates and details on the originating agency."
Specifically, local pet stores now must partner only with local shelters and certified rescue groups to acquire animals to sell.
Frankly, this idea is in line with how the country is trending, "green" and recycled, the promotion of animal welfare more prominent in our everyday lives.
But anyone wanting a specific breed can get one, and at a much-reduced cost. Many rescue groups in Texas are breed-specific, groups that seek homes for sporting dogs, Dachshunds, Basset Hounds, and more, pets abandoned, or whose owner passed away.
In her closing statement to the city council, Coyle stated, "San Antonio has the chance to be on the right side of history—taking a strong stand against the cruel puppy mill industry that exploits puppies for profit."
So the next time you look at that doggy in the window, it will be something to feel good about.
By Berit Mason