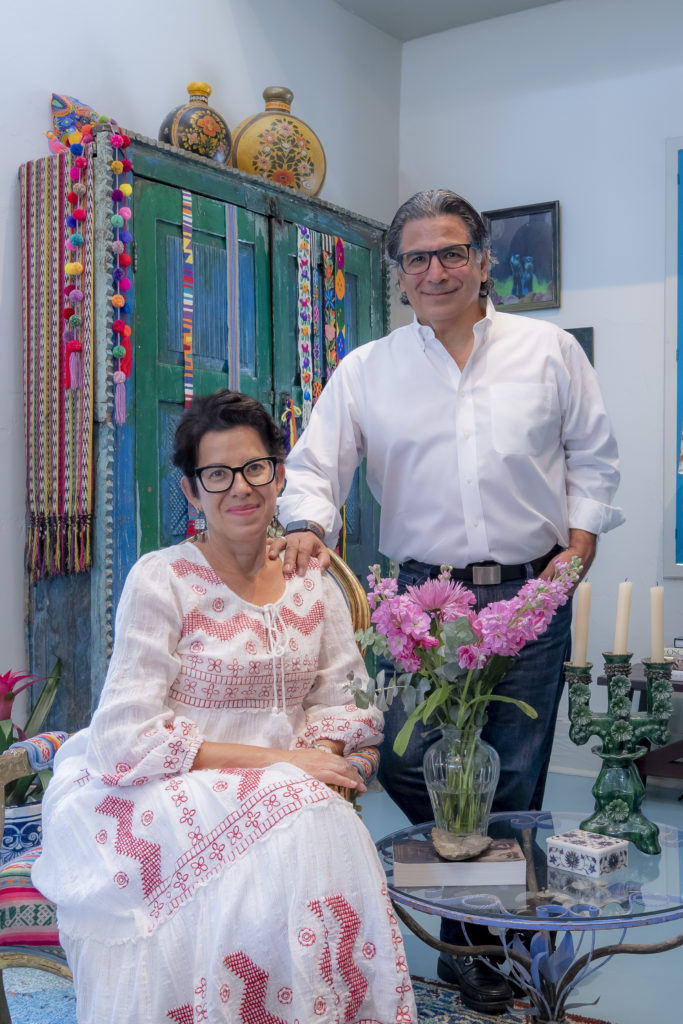 Veronica Prida was young, full of ambition and dreams when she arrived at University of  Incarnate Word from Mexico City in 1981. An artist with an eye for design, she majored in fashion design and went on to open retail shops. In 1997, a friend who lived at the same condominium complex set her up on a blind date with Omar Rodriguez, a health care executive who was also an artist.
They married in 1998, and throughout the next two decades, the couple would share in their love of creativity, opening studios, and working with a collective of other artists.
Prida, who specializes in custom, couture bridal wear, and accessories, found herself thrown into San Antonio traditions and culture when a friend asked her to create her daughter's coronation dress.
"I agreed to make one; then, I got completely hooked," she said. "They're all high fashion handwork which I love. It was such a great progression of the work I was already doing, and the girls wearing these dresses are my friends' daughters and neighbors, and it's wonderful to be a part of this beautiful tradition."
Specializing in custom bridal accessories has been Prida's main business in recent years, creating unique veils and more inspired by nature. But when the pandemic began in March, she found herself with a huge purpose and desire to help others struggling.
"When it all started, I was watching the news, and I saw that this young designer in New York City was making masks because they were in such need," she said. "I thought, 'I can do this for San Antonio. I have the studio, the infrastructure, and manpower to do this. It gave me to help my community."
At first, the masks were being donated to hospitals and others in need. Then Prida began selling them, and each one that was sold meant another was donated to worthy organizations, like the San Antonio Food Bank.
The shutdown has given both Veronica and Omar a chance to work on the art they've always been too busy to explore. While Veronica works on her custom bridal accessories in Olmos Terrace at her studio, Da'Viro, Omar also has a studio in the same location where he works on large abstract pieces. His inspiration comes in a more mathematical format, with beautiful geometric patterns. Many pieces are currently on display at the University of Texas at San Antonio.
"Seven months of no travel for work has been interesting," Rodriguez said. "It's given us a chance to recalibrate ourselves."
The couple's son, Jacob, was raised in San Antonio but now lives in North Carolina, working as a musician with Grammy Award Winning Artist Michael Buble.
When they're not busy with their businesses and creating beauty, they enjoy bike riding the mission trails and spending time at their ranch just outside Mexico City.
"We're very close to one of the largest Monarch migrations," Omar said. "It's just beautiful there."
Being in quarantine has meant filling every space they have with new pieces of art, and they're anxiously waiting for the day when they're able to share with others again.
By Christie Cuthbert
Photography by Al Rendon