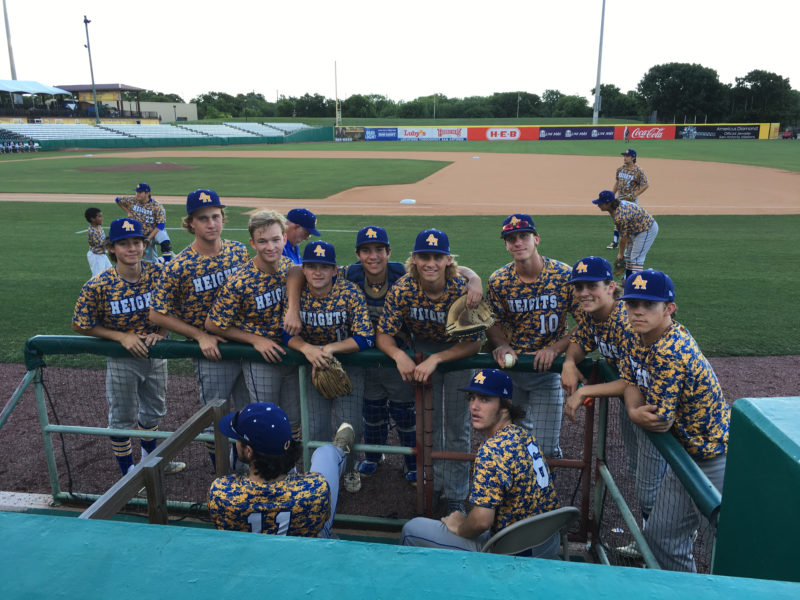 Alamo Heights High School Celebrates the Class of 2016
Alamo Heights High School celebrated the Class of 2016 on June 1 during the graduation ceremonies held at Laurie Auditorium on the campus of Trinity University. A total of 381 graduates walked the stage, with 86 students graduating with honors distinction. With 96 percent of the class college-bound, students were awarded $13,712,276 in scholarship opportunities, with $6,322,256 accepted to date. The faculty and staff recognized two students as the Top Seniors: Benji Cohen, Top Senior Boy, and Abby Gray, Top Senior Girl.
H-E-B To Give Scholarships to UIW's New Direct Admit Health Professions Program
H-E-B will partner with the University of the Incarnate Word (UIW) to award the first 25 public high school students to enroll in UIW's new Texas Top 5 Percent Direct Admit Health Professions Program with $2,500 scholarships renewable up to four years ($10,000 per student) – a total of $250,000 for the program.
UIW announced the new Texas Top 5 Percent Direct Admit Health Professions Program is open to outstanding high school seniors with strong academic ability seeking advanced degrees in nursing, pharmacy, physical therapy, optometry or medicine. UIW's new initiative provides provisional admission into one of the university's professional programs for Texas high school seniors ranking in the top 5 percent of their class after their junior year.
Program recipients also receive a $2,500 scholarship per year for full-time study, renewable for up to eight years from the university in addition to any UIW academic award for which the student is eligible. The award continues into the professional program.
Programs students can choose from include Doctor of Nursing Practice (D.N.P.), Ila Faye Miller School of Nursing and Health Professions; Doctor of Optometry (O.D.), Rosenberg School of Optometry; Doctor of Osteopathic Medicine (D.O.), School of Osteopathic Medicine; Doctor of Pharmacy (Pharm.D.), Feik School of Pharmacy; Doctor of Physical Therapy (D.P.T.), School of Physical Therapy. For more information on the program, visit www.uiw.edu/healthprofessions.
AHISD Welcomes New Director of Athletics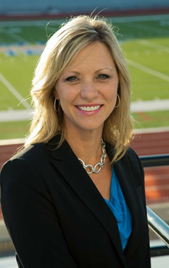 Alamo Heights Independent School District is excited to announce that Jennifer R. Roland will serve the district as its new director of athletics beginning July 1.  She has served as the director of athletics for the Lubbock Independent School District since 2013.
Ms. Roland believes in building a strong foundation of academic success and leadership, based on strong character, positive energy and a strong sense of team.
"I am deeply honored and excited to become part of the Alamo Heights team and to share in the tradition of excellence, both academically and athletically, that is recognized state-wide. I look forward to working alongside student-athletes, coaches, parents, administrators and the community, to enhance the vision and culture for AHISD athletics. I hope to continue the rich traditions of the program, encouraging strong character through athletics, strengthening the feeder programs and providing for enhanced facilities to encourage the development of our student-athletes," said Roland.
Dr. Kevin Brown, AHISD superintendent, said, "We are excited to welcome Jennifer to the Alamo Heights ISD team. She is recognized statewide as a leader in athletics.  Her depth of knowledge and experience, coupled with her commitment to creating a vision for the future of AHISD athletics, will move our very successful athletic programs to an even higher level.  With a focus on strong character, she understands the role athletics play in the development of our students and their overall educational experience.  She has had success working as a coach and administrator at the secondary and collegiate levels."
Roland's experience includes serving as assistant athletic director for Wylie ISD and head volleyball coach at both Haltom and South Hills High Schools in Fort Worth.  At the collegiate level, she served as head volleyball coach, assistant athletic director, director of intramurals and assistant professor of physical education for McPherson College in McPherson, Kans.  Additionally, she worked for the Carolina Panthers of the NFL as a marketing assistant.
She earned a Master of Science in sports administration from Florida State University in 1999 and a Bachelor of Science in physical education in 1997 from McPherson College,  where she played both volleyball and basketball.
Roland is a member of the National Interscholastic Athletic Administrators Association, Texas High School Athletic Directors Association, Texas High School Coaches Association and the Texas Girls Coaches Association.
She is Mom to Trae, 13, and Addison, 7. They enjoy spending time with family and friends, assisting with dog rescue programs and taking trips to Walt Disney World.
Retiring AHISD distinguished educators reflect on their careers and lifetimes of service
Randy Johnson, AHHS Orchestra Teacher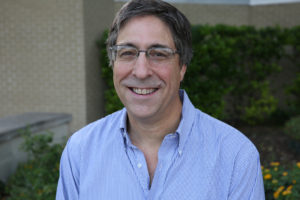 "There are so many great memories of time spent with my students. We shared happy times and supported each other through sad times. In both, I am grateful for the opportunity to be a part of their lives. One of my strongest memories involves a speech given by a student during his Senior Spotlight concert where he quoted my own words back to me —words I had written in response to the tragic loss of a student. I was deeply moved that he thought to save those words, and it helped me realize more than ever that the things I say and do can really matter to others."
Bruce Fink, AHHS Mathematics Teacher, Assistant Cross-Country Coach, Head Boy's Soccer Coach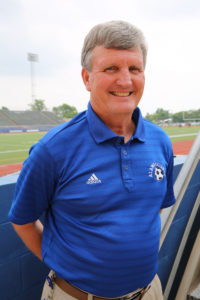 "As teachers, we must have high expectations for our students and help guide them to reach their goals. We must develop relationships with students and show them how hard work, discipline and perseverance are necessary in order to succeed. The teachers at Alamo Heights High School are dedicated and hard-working individuals that create unique educational opportunities for their students. I have been honored to have the opportunity to work with these committed individuals over the past 32 years."
Mary Spradley, AHHS Health Teacher, Assistant Girl's Soccer Coach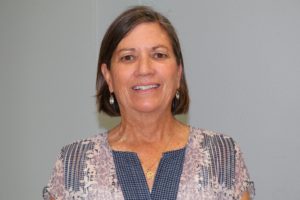 "I value the educational system, as every child has the opportunity for a free education. As an educator and parent, this is a wonderful gift that allows our society to prosper and advance. The Alamo Heights School District gives all students the opportunity to learn and encourages them to be part of the community. Teachers work hard to challenge, allow for expression and creativity to help students grow to their full potential."
Gene Phillips, AHISD Athletic Director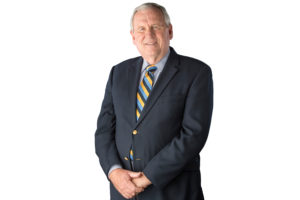 "I value the relationships I made with students, teachers, coaches and other educators the most. Sure, I remember the championships and all the memories that go along with it, but more important are the moments where you see the light go on in a kid's eyes when he has learned something you taught him. Those are priceless moments. I remember long ago, I had a basketball player that was not a good free-throw shooter and lacked confidence in a lot of areas. We worked hard together, hoping he would get better. He was fouled in one game with a few seconds to go, with the game on the line. The other team took a timeout to ice him, and during that timeout he looked at me and said,  'Coach, I know you were hoping they would foul someone else besides me, but don't worry, I've got this.'  And he did. Now, years later, he is a successful coach himself and a great husband and father. In this business, it is the students that I am most proud of and that I had the privilege to work with and be part of their lives.
"Enjoy every day, the good ones and the better ones, for there are no bad ones in this business, and time goes by very quickly."
Laurel Babb, Cambridge Elementary Principal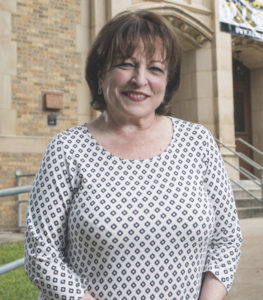 "It has been a privilege and honor to serve this outstanding district. Ending my educational career at the school I attended as a child has been a joyful journey. This exceptional district will remain in my thoughts and prayers as I enter a new chapter in my life, and I know those who remain will continue to touch lives and prepare children to serve in ways that matter. Thank you for the opportunity to share in this exciting and meaningful work."
AHHS Baseball Team Takes Silver Medal in State Playoffs
Alamo Heights High School's varsity baseball team competed in the region 4 5-A state semi-finals and state finals, June 9-10, at Dell Diamond in Round Rock. The community of Alamo Heights descended upon the Dell for the semi-finals and as a bonus, were present for the school history-making moment, when during the third inning, pitcher Forrest Whitley learned he was the first round, #17 pick for the Houston Astros in the Major League Baseball draft. The historic moment went viral on social media, with friends, fans, the Alamo Heights community and local and national media all sharing the story.
Whitley and his team went on to beat College Station by a score of 6-2, earning a spot in the state final against Grapevine the following evening. The Mules fought hard through seven innings of state final play, but fell to Grapevine 9-2 in their last game of the season.
Earning the silver medal in their first-ever state playoff appearance was an amazing accomplishment for these athletes. Many of the young men played together when they were just boys as part of the Alamo Heights Little League program. Knowing that their commitment to baseball began in their community supported by dads who were coaches, moms who cheered them on from the stands, and brothers, sisters and friends who played alongside them, made this state silver medal win all that much sweeter for each of the boys, their coaches, families and the community of Alamo Heights.
San Antonio's Alamo Revolution Club Soccer Update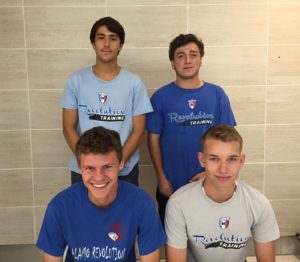 The current South Texas state soccer champions, San Antonio's Alamo Revolution Club soccer organization, headed to the National Championship Regional Playoffs in Greenville, S.C., June 23-30.
This outstanding group of dedicated young men proudly represented San Antonio and are asking for donations to help them realize their full potential by representing our state. About 10 years ago, a dedicated father started the team. Since then Alamo Revolution has excelled as an independent club competing against the lure of large clubs and the resources that come with them.  About four years ago, the core group was established — a group that is accomplished as champions of many tournaments throughout the U.S., including the Denver and San Diego Cups.
Ten San Antonio area high schools are represented on this team, including district champion and regional semi-finalist Alamo Heights ISD.  These boys have overcome many obstacles to create this once-in-a-lifetime opportunity.
If your San Antonio high school has a varsity soccer team, chances are one of these boys plays on your school's team. San Antonio's Alamo Revolution, a diverse group of athletes, features first-  and second-generation players from France, Australia, China and Mexico. Nineteen players traveled to this seven day tournament.