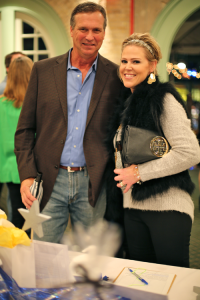 ALAMO HEIGHTS HIGH SCHOOL MERIT SCHOLARS AND DUKE TALENT IDENTIFICATION PROGRAM
The Duke University Talent Identification Program (Duke TIP) is a nonprofit organization dedicated to serving academically gifted and talented youth. The honorees from Alamo Heights High School include:
Grand Recognition: Patrick Bowen and Parker Duke; State Recognition: Patrick Bowen, Aidan Bujanda-Moore, Catherine Conway, Parker Duke, Scott Hampton, Catherine Jacob, Kate Jaeckle, Matthew Lane, Renate Olson, Cameron Pfeiffer, Neal Russell, Luke Simpton and Lucera Whitmore.
Alamo Heights High School students who have been recognized and honored for their academic achievements by the National Merit Scholarship Program, an academic competition for recognition and scholarships, include National Merit Semi-Finalists: Devon Lagueux, Laura Shub and Patricia Yoxall; National Merit Commended: Hannah Brown, Seguin Guerrero, Joshua Halff, Andre Hutchinson, Samantha Neally, Virginia Noble, Annalise Pasztor, Emma Russell, Gabriel Sagun, Claire Schenken, Joshua Sehres, Paris Shirley and Ellery Vaughan; and National Hispanic Scholars: Erin Deleon, Ellen Dyer, Seguin Guerrero, Andre Hutchinson, Ysabel Rose Vargas Lew, Anna Mathias, Evan Medina, Samantha Neally, Ronald Rodgers, Kent Rush and Gabriella Velasco.
ST. DAVID'S EPISCOPAL SCHOOL CELEBRATES 60 YEARS OF EARLY CHILDHOOD DEVELOPMENT
St. David's Episcopal School, established in 1954 in Terrell Hills, has grown from a half-day school to a full-time preschool currently enrolling 167 students. To keep up with this growth, the school's original building was demolished this summer, and a new, larger building is being constructed with more classrooms and improved safety features.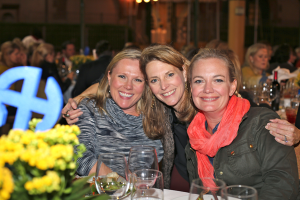 "We are very excited to celebrate our 60th anniversary with the construction of this new building," says Ashley Miles, head of school.  "St. David's provides an enriched and nurturing environment in which young children can flourish academically, socially and spiritually. Students are challenged through developmentally appropriate, fun instruction and experiences, which stimulate curiosity and foster a love of learning."
ST. LUKE'S EPISCOPAL SCHOOL STUDENTS COMMITTED TO SERVICE
St. Luke's Episcopal School is deeply committed to fostering a heart for service with its students. "All of our students, even our youngest, actively participate in enriching the lives of others," says Thomas McLaughlin, head of school.
In recent weeks, St. Luke's scholars have partnered with a variety of human service organizations. They collected and distributed children's books, puzzles, stuffed animals and board games for The Fisher House, a facility for the families of wounded warriors. They assembled bags of toiletries for two rehabilitation centers and made sandwiches for Under the Bridge, a local nonprofit that feeds San Antonio's homeless population.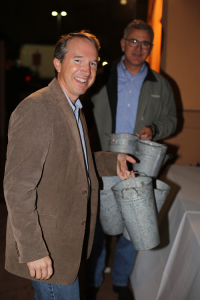 Middle school students purchased essential groceries for almost 100 families served by the Good Samaritan Community Services Center. Finally, St. Luke's students provided Christmas gifts for 27 children through the Salvation Army's Angel Tree initiative. To learn more, visit the website, www.sles-sa.org.