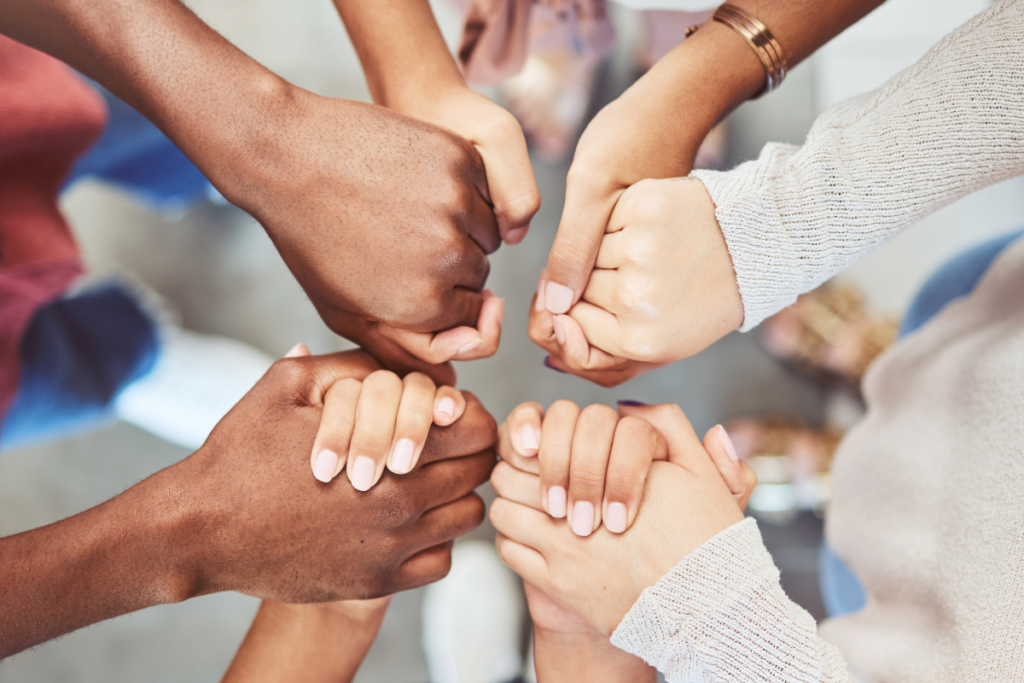 Leadership is a Responsibility
It is a responsibility. Leaders are responsible for the success and lives of tens, hundreds, or even thousands of people. The actions they take and the decisions they make have a profound impact on the community that they serve. They should always remember this fact and never act arrogantly.
I recently had a conversation about leadership with Tim Jensen, Chief Strategist and Partner of Grunt Style and the President of The Grunt Style Foundation (GSF) – Est. 2021 – a national nonprofit organization committed to providing life-changing resources and experiences to allow service members, veterans, and their families to thrive.
As you know, our military revolves around leadership, which is key to making critical decisions and well-informed conclusions upon which they can take action.
Tim defines leadership as:
"Leadership is a lot of different things. There's no right answer to leadership. There are about six different styles of leadership. So a good leader knows how to intertwine those different styles into the audience they're trying to influence. We constantly see and hear so many different things about where the leader should lead from, the leader leads from the front, or the leader leads from the rear. Truthfully, I don't care where the leader is in the formation; the leader is the one that's influencing it, period."
And he is right. Leadership is about influence, period.
One thing that stood out about the organization is their belief that mental health and wellness are paramount to the quality of life and that no veteran should ever go without. GSF goes to great lengths to assist with military transition and sustainment, alleviating food insecurities, and ending veteran homelessness. With the help of Grunt Style's community and voice, they strive to serve those who so bravely served us. Tim stated that when it comes to mental health and wellness, we're talking about mind, body, and spirit.
"We have to be sharp in all areas. We have to take moments to really ground ourselves and do some self-inventory. How is my mind? How's my body? How's my spirit? Within the last year, I've really put a lot of attention and intention into meditating. I've created a little space in my home office where I do it. I feel more powerful because I'm getting to know myself, and I'm more in control of myself – of who I am. I'm more intentional with my thoughts, actions, and the time I share with others."
If you have been reading the previous articles, you know the integral role that mental health and wellness play in leadership, particularly self-leadership, which is the most essential quality a leader can develop. When you are not successful at leading yourself, you fail at leading, period. Self-leadership requires practice, patience, and, most importantly, an investment in your personal development. This is something that Tim knows all too well. He used to be that hard-charging Marine who felt he didn't need any personal growth nonsense. Until he realized how much pain he was causing himself.
"Leadership is much like love; you can't love somebody else until you love yourself. And when it comes to leading yourself, self-inventory is very important. As a leader, you consistently evaluate where you are on the things you do."
I love that; leadership is much like love. Self-leadership is a form of loving yourself. As a leader, you have a responsibility to yourself and to the people you serve to be the best version of yourself that you can be. And speaking of responsibility, Dwight D. Eisenhower said: "Leadership consists of nothing but taking responsibility for everything that goes wrong and giving your subordinates credit for everything that goes well." And he is right. As the leader, if something is not working, you can't blame anything or anyone else but your leadership. If something is not working, you haven't properly led your team to make it work.
A community is the fundamental building block of society. If you are a business owner in your community, you also have a responsibility to support the community supporting you. If leadership is about influence, it requires building and nurturing relationships with people, not only in your business but in your local community. Business owners are the leaders in their communities and must make an effort to get involved and interact with their customers and prospects outside the walls of their establishments. Your involvement makes a difference.
Here's a perfect opportunity. One of GSF's bigger initiatives, and one that is of utmost importance, is their food and security program. This year they delivered up to 80 tons of food to active duty personnel because, believe it or not, there are privates, PFCs, corporals, and sergeants that cannot afford to put food on their table – this is unacceptable. Tim feels this is one of the things that the community must be aware of and find ways to get involved.
A great leader is one who absolutely loves their business, their products and services, their people, and the community they serve. If you are a leader in this community and have the ability, influence, and resources to get involved and help, then, by all means, do it.
You can find more information about Grunt Style, the Foundation, and their efforts at www.gruntsyle.com or https://www.gruntstylefoundation.org.
Blessings,
LifeCoachAngel.