Heights Council Approves Argyle Plans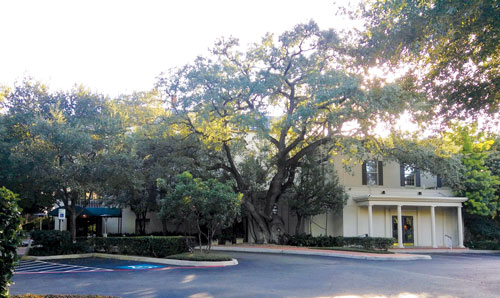 The Argyle Club has the city of Alamo Heights' blessing to expand its physical footprint onto adjacent property. The City Council on Nov. 13 unanimously approved the organization's request for a special use permit to enlarge its parking area by 29 total spaces for employees and patrons. The council voted to uphold recommendations for approval by the city's planning and zoning commission and architectural review board. The Argyle also plans to build and maintain a small storage facility and employee break area in the newly expanded area.
Originally built in the 1850s as a horse ranch outpost, the Argyle has seen several transformations. It is one of the most renowned private clubs in the San Antonio. The Argyle supports the Texas Biomedical Research Institute. The expansion project will include a new wall and extensive landscaping to shield the additional parking spaces, storage facility and employee break space from open view to neighboring residents. Club President John Oberman said the organization means to make the expanded area blend into its surroundings and "look very attractive and invisible." Oberman also said the project will help to alleviate parking woes in the immediate neighborhood, and to make Argyle Avenue more friendly to pedestrians.
Public parking on neighborhood streets has become an issue for residents and businesses in the central core of Alamo Heights. The project will cost the city nothing. "We intend to make Argyle Avenue a pedestrian street for all people to enjoy," he added. Another benefit of this project, Oberman said, is a relocation of existing utilities from the northern edge of Argyle Avenue to the southern end of the street, which would allow the fire department's ladder truck to scale the full height of the club building, should that ever be needed.
Terrell Hills Council OKs 2019 Budget

Terrell Hills City Council voted on Dec. 10 to approve the city's 2019 fiscal year budget. The general fund budget, which supports daily city operations, is projected to be $5.8 million, with $350,000 being transferred to the capital improvement fun for future street projects. Two planned transfers from the undesignated reserve fund will increase the city's capital fund balance and the equipment replacement fund.
The city is also budgeting for a 2 percent cost of living adjustment (COLA) increase for city employees, a pay hike for the executive secretary, and a boost in the city retirement pool contribution. "We felt we weren't being as competitive (as other cities)," Mayor Anne Ballantyne told 78209 magazine, referring to the COLA increase. As for the increased matching retirement contribution, Ballantyne said, "It will help especially longtime employees."
A 4.3 percent increase in general fund revenue is attributed to continued new construction and remodeling of properties, as well as a continuous rise in property values. Terrell Hills is maintaining a property tax rate of 34.7 cents per $100 valuation. The city projects the tax rate raising an additional $160,013 over the 2018 budget, again thanks to rising property appraisals.
DoSeum Increases Access to Low-Income Families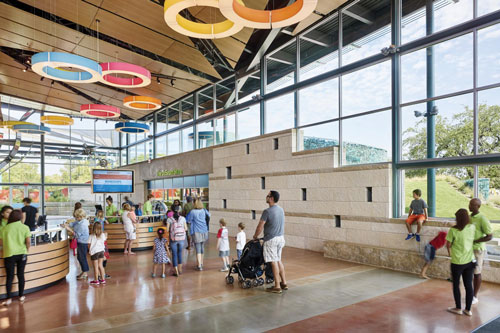 The DoSeum announced in November it has joined Museums for All, a program of the Institute of Museum and Library Services (IMLS), administered by the Association of Children's Museums (ACM), to encourage people of all backgrounds to visit museums regularly and build lifelong museum-going habits.
Through this program, families receiving food assistance benefits (SNAP) will pay reduced general admission rates when visiting The DoSeum –  $3 per person, for up to four people, with the presentation of a SNAP Electronic Benefits Transfer (EBT) card and valid photo ID. The program is offered everyday with no blackout dates, and special events are not included. The DoSeum is the first San Antonio institution to join the program.
"Museums for All is an important model of supporting cultural enrichment for economically diverse communities like our own," said DoSeum CEO Daniel Menelly in a press release.
"The DoSeum's participation is one way to help ensure that our guests represent the demographics of our region. We are grateful for our Community's support of the DoSeum's proactive service to learners in all contexts."
Alamo Heights Mulls Over Scooter Regulations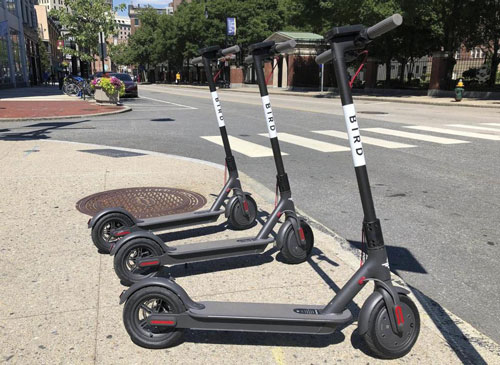 This month or January, the Alamo Heights City Council could take a step closer to regulating dockless e-scooters. City staff briefed the council Nov. 13 about the increasing number of companies introducing scooters that can be unlocked by a smartphone app. Police Lt. Cindy Pruitt told the council that scooters were first seen in Alamo Heights mainly on Broadway between Austin Highway and Burr Road. But as scooter companies increased the number of scooters across the San Antonio, the amount of scooters found in Alamo Heights also grew.
Staging locations were found on Austin Highway near Broadway and on Broadway between Austin Highway and Albany Avenue. Pruitt said there's more concern about scooters being staged or dropped off on sidewalks and in business parking lots. Such concern is compounded because there are no dedicated bicycle lanes in the Broadway/Austin Highway area. According to Pruitt, as of mid-November, police had no record of collisions between scooter riders and vehicles inside city limits, but a few riders had injured themselves.
The state transportation code allows for operation of scooters on sidewalks and roads where the speed limit is 35 mph or less. The state code does allow a city to profit operation of scooters on the road or sidewalks if needed in the interest of safety. San Antonio City Council in October approved setting up a six-month pilot program to study the impact of scooters on traffic and pedestrians. Olmos Park officials had spent the last few months considering rules for scooters, including the potential for fees that scooter companies would pay to operate in the city and to have released any impounded scooters.
Mayor Bobby Rosenthal suggested further discussion in December or January.
Terrell Hills Council Rejects Rezoning Request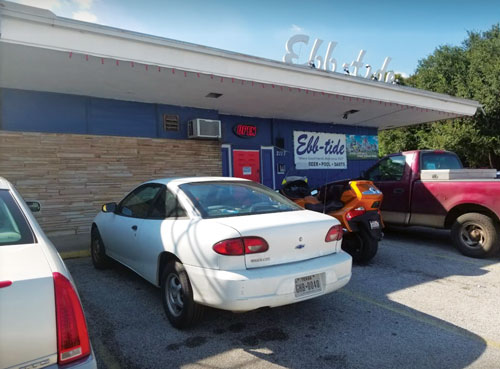 Terrell Hills City Council voted Nov. 13 to deny Salim Merchant's request to rezone 2113 Harry Wurzbach from semi-commercial to commercial.
The council's vote upheld a recommendation from the city's planning and zoning commission. According to Mayor Anne Ballantyne, Merchant, the property owner, has wanted to rezone the lot because a semi-commercial designation limits the type of businesses to whom he can lease tenant spaces there.
The property currently is home to Ebb Tide, a bar, and a gun storage store that primarily serves personnel working at nearby Joint Base San Antonio-Fort Sam Houston. The property over time has lapsed back from full commercial to semi-commercial zoning. Merchant did not appear at the Nov. 13 council meeting. Ballantyne said the council's support of the commission's recommendation reflects the sentiment of residents who live close to the property.
"Neighbors do not favor (commercial zoning)," Ballantyne told 78209 Magazine. "Planning and Zoning tends to favor neighbors."
BY EDMOND ORTIZ