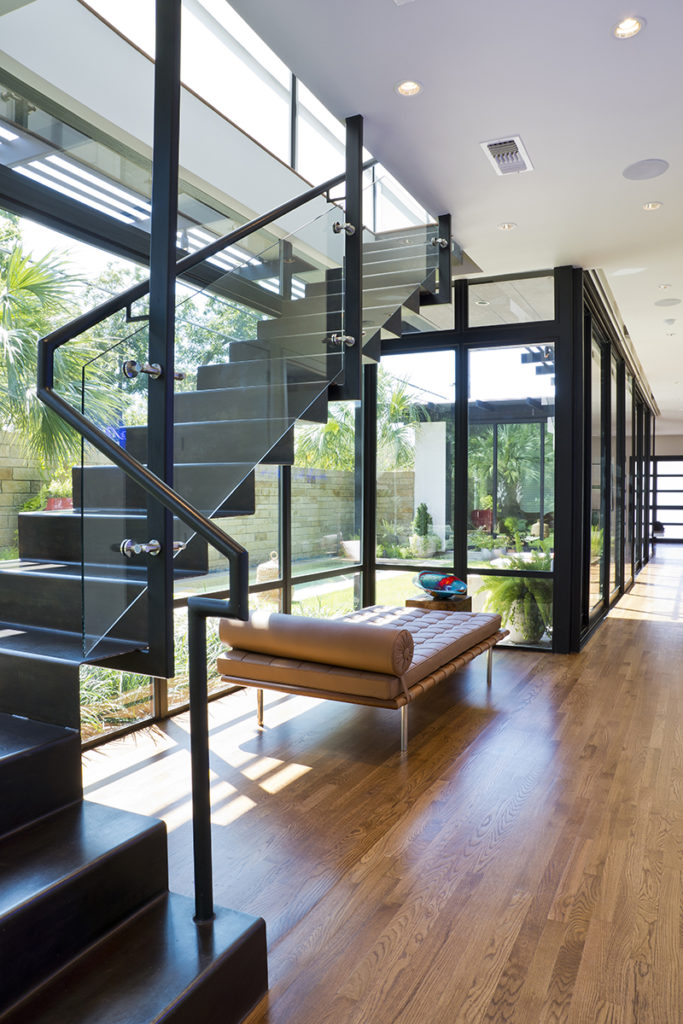 Growing up behind the Iron Curtain in Kiev, Ukraine, during the '60s, Maya Royberg can still hear the radio announcer's voice coming from the shortwave that her father tuned into late at night saying, in Russian, "Hello, this is the Voice of America."
Sept. 6, 1977, is Maya Royberg's Independence Day. That's the day she and her husband, Naum, and their then-5-year-old daughter, Anna, were granted permission to leave the Soviet Union. Having left their homeland under great duress, with less than $200 in their pockets and all their belongings tied up in a sack after guards had stolen everything of value they had packed, the Roybergs relocated to San Antonio.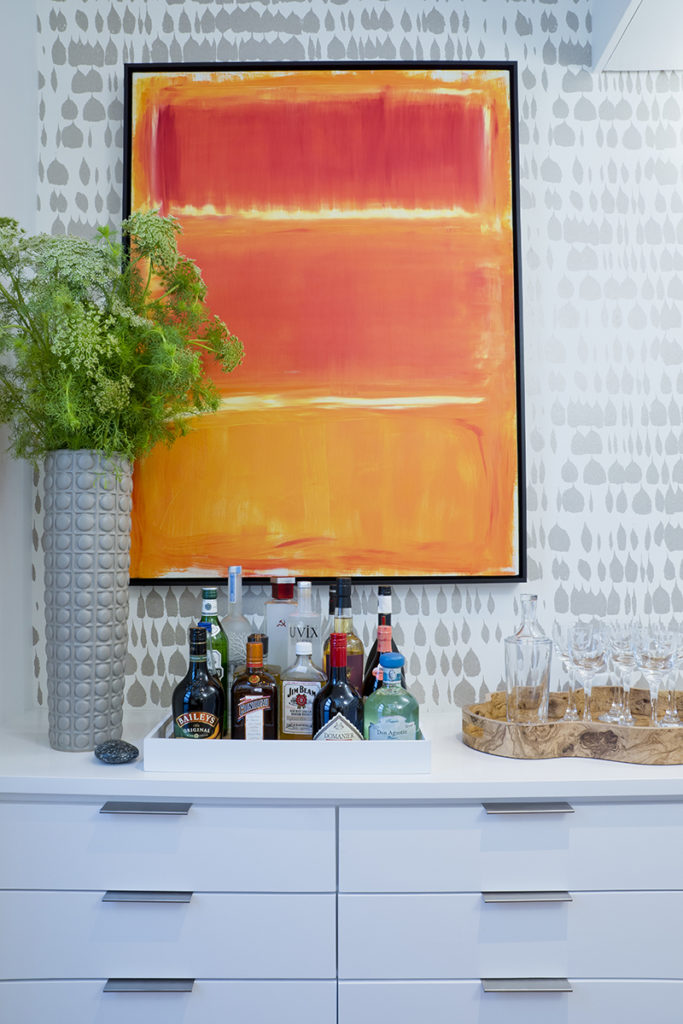 In 1985, they started a "mom and pop" manufacturing business in the garage of their first home in Harmony Hills. "Actually, we didn't even have a garage," Maya said. "We had a carport. We had to enclose the sides."
The Roybergs' daughter encouraged her parents to look at a home in Alamo Heights. "I wasn't looking for a home, but I came to look at this house, and I did not want to leave," said Maya. "Naum came — two minutes — he was in and out.
'It's a house. If you like it, It's OK,' he said."
And now, Naum loves it as much as Maya. Each morning at 6 a.m., he enjoys a robust cup of coffee sitting in the tranquil enclosed courtyard before he leaves for the office at Precision Group, where their company has grown from a garage startup to a successful designer and manufacturer of injection-molded plastics and tooling serving the medical, automotive, aerospace, oil and gas, electronics and consumer markets.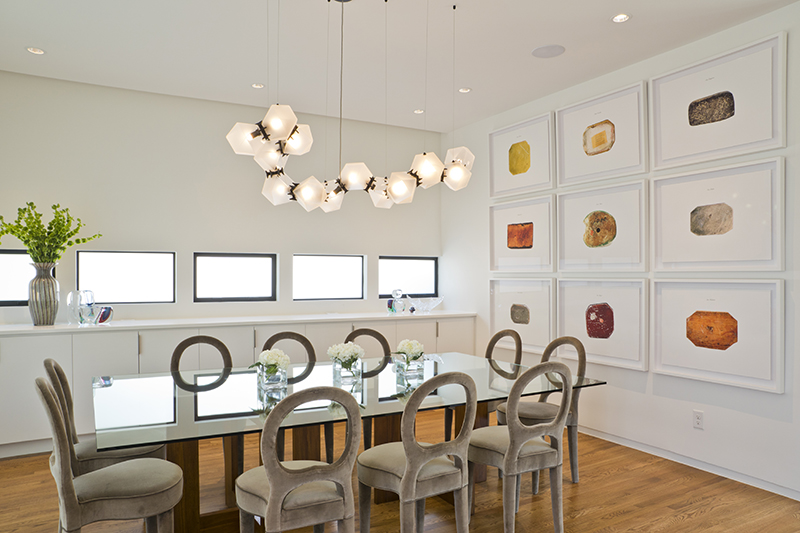 And at the end of each day, it's back to the linear pool, where a hydraulically driven endless pool unit creates a current of water resistance for Naum's nightly exercise. "When water is cascading into the pool from the recessed wall fountains, It's like Versailles," exclaimed Maya.
Designed by noted architect John Grable, the "Light and Shadow Box" home maintains the historical building proportions of the Alamo Heights cottage district, utilizing a "one-room-wide" yet modern open floor plan, including a south-facing front entry porch providing shade and views of the adjacent trails.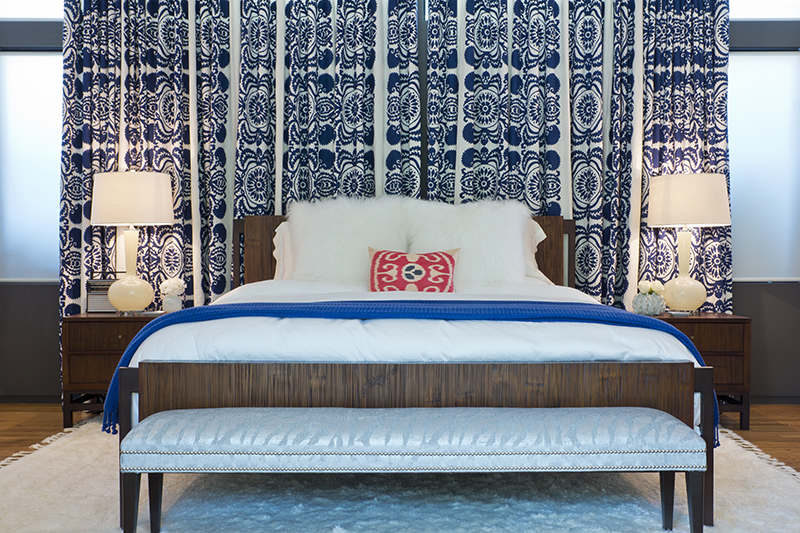 The public spaces come together in an adaptable inside corner where the kitchen, living and dining rooms and pool courtyard join for spacious entertaining, connected by large sliding glass and steel doors. A front entry two-way fireplace defines the living/dining spaces while partitioning the areas.
In a glass-enclosed hallway connecting the public spaces to the master suite, a recently installed neon artwork, a 47th anniversary gift from Maya to Naum, illuminates the space with the words "Dance me to the end of love" in Maya's own handwriting. It's a lyric from a song by Leonard Cohen, and the happy couple have danced to his music all of their married life. An accomplished ballroom dancer, Maya said, "I still cry when I hear this song. It is the story of life."
Appropriate words to fill their home, where love for this country and each other will last a lifetime.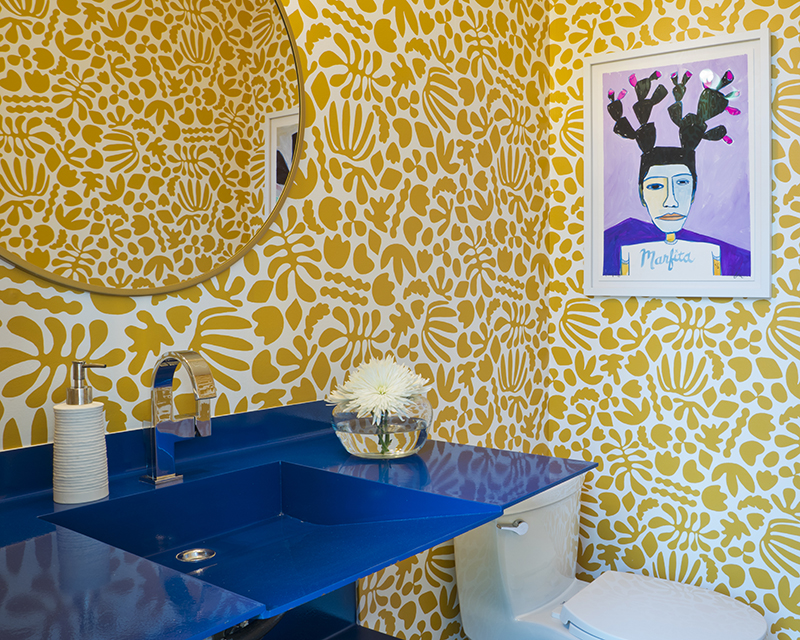 By John Bloodsworth
Photography by Al Rendon