Less Stress…Thanksgiving Served Throughout the Area
With delicious meals so close by, don't miss a single game, shopping, or moment of family time
By Lauren Browning
In the beloved classic, A Charlie Brown Thanksgiving, Linus astutely reminded his friends, "Thanksgiving is a very important holiday. Ours was the first country in the world to make a national holiday to give thanks."
And Charlie Brown famously said, "I can't cook a Thanksgiving dinner! All I can make is cold cereal and maybe toast."
Whether we are cool, calm and confident in our abilities to manage the Thanksgiving Day meal, or we are more like Charlie Brown, quietly fretting as the pressure is mounting and expectations are soaring, the greater goal of giving thanks can often be overshadowed by all of the tasks involved, no matter your skills set. Charlie Brown knew not to invite his friends to join him at his grandmother's house for Thanksgiving dinner. However, in his striving to please his pushy friends, he soon found himself hosting them at his own home before going to his grandmother's. In Charlie Brown's dilemma of striving to play host to unimpressed, ungrateful and uninvited guests who overstayed their welcome, thereby making him late to his grandmother's, he finds mercy. She graciously extends an invitation to Charlie Brown's whole gang, and they each understand Thanksgiving in a whole new way.
Let's face it, we all need a little mercy in our Thanksgiving dilemmas, whatever they are. Discover it abundantly in 78209 (and just outside), where there are some astonishingly delicious dining options, each offering its own unique twist on the traditional holiday experience. Instead of juggling the stress of tasks and timing this Thanksgiving, reserve your mental and physical energy for being present with the people you love and share in the feast of gratitude, above all.
Earl Abel's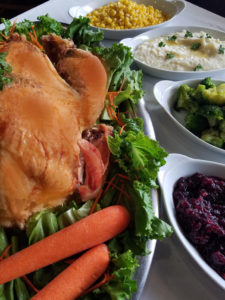 Since 1933, Earl Abel's has been cranking out classic Southern-style fare and earning a loyal following across San Antonio generations. Each Thanksgiving they feature a three-course Thanksgiving menu, posted online in early November. Besides serving traditional roasted turkey and cornbread dressing with giblet gravy and fresh cranberry relish, they will also offer several other satisfying main courses and sides, including their famous fried chicken and creamy mashed potatoes from their regular menu — one taste and you are hooked. Owner Roger Arias credits his wife, Di-Anna, for inspiring several of the holiday specials and also credits his veteran staff team (some of whom have been working there for 40 years) for their ability to smoothly execute such a large volume of diners. Last year they estimate they served around 1,000 individuals – on a first come, first serve basis. If you have an especially large party, Earl Abel's is an ideal restaurant choice with a children's menu and virtually no wait, thanks to their large private dining room capacity. In addition to lunch and dinner, they will be open regular business hours, so consider coming for breakfast too! One more idea: Don't forget about utilizing their ever popular take-out menu for any holiday potlucks or gift needs, should they arise. Who does not want one of Earl Abel's homemade pies?
http://www.earlabelssa.com/
Piatti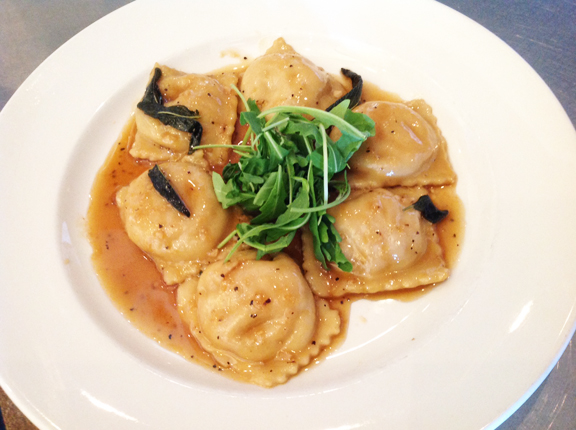 Located in the Alamo Quarry Market, Piatti's Italian Restaurant and Bar will be serving an a la carte Thanksgiving menu from 11 a.m. until 4 p.m. It will be available online beginning in November but will most assuredly include traditional roast turkey with mashed potatoes, stuffing and vegetable sides among the offerings. Overall, the menu will reflect refined Italian-influenced meat, seafood and a vegetarian entree, appetizers, salads and soups, some of which are taken from the current menu. If this year's menu is anything like last year's, I would order every "for the table" family-style side dish possible; the slow-roasted Brussels sprouts with pancetta as well as the butternut squash with calabrian peppers sound especially appealing. Reservations preferred — call or visit their website.
http://piatti.com/sanantonio/
Crumpets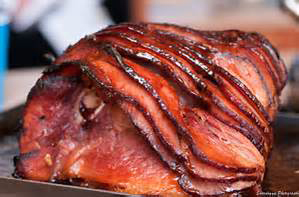 For over 35 years, Crumpets has been wowing and wooing San Antonio diners in a variety of ways. Opening their doors for Thanksgiving dinner between 11 a.m. and 4 p.m. is one such way, attracting regulars and annual attenders alike to their elegant four-course prix fixe menu selections amidst the charming and cozy surroundings of Oakwell Farms' woodsy backdrop. In spite of being born and raised in Europe, chef-owner Francois Maeder prepares an American-style roasted turkey and baked ham served with stuffing and all of the trimmings that rival the best of them. The menu is currently available online, including a children's menu, and their Thanksgiving and Christmas "At Home" menu for anyone interested in picking up the entire holiday dinner (delivery options available upon inquiry). Reservations fill quickly — call or visit their website soon to secure yours.
http://www.crumpetsa.com/
Frederick's Restaurant
Chef-owner Frederick Costa has earned great acclaim around San Antonio for his French fusion cuisine, a stunning blend of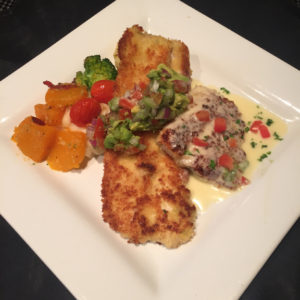 classically French dishes and techniques with some Asian influence showing up here and there. Born in Vietnam, he grew up in France, worked in his parents' successful restaurantand received formal culinary training in France. According to Costa, this year's a la carte Thanksgiving menu should be available in early November and will read much like last year's, highlighting his reputation for skillfully blending traditional and seasonal ingredients with sophisticated and opulent touches for the holiday occasion. Last year's menu items included enticing appetizers such as baked oysters casino and littleneck clams white riesling with dipping sauce; lovely fall salads like the Roquefort and walnut composition and the golden and red beets with goat cheese; and a beautiful butternut squash pumpkin soup. Chefs Costa and Verde also offered eight exquisite entree choices such as black Angus beef tenderloin with grilled shrimp bearnaise sauce, lamb chops with garlic red wine sauce and, of course, their annually celebrated Thanksgiving turkey served with homestyle stuffing, fresh cranberries and seasonal vegetables. Call soon for reservations. Children's menus available.
http://www.frederickssa.com/
Ruth's Chris Steak House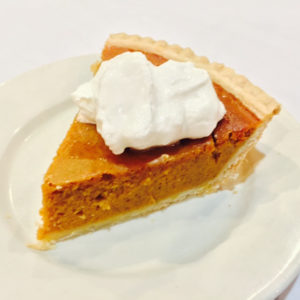 From 12 noon until 9 p.m., Ruth's Chris Steak House will be serving a luxurious Thanksgiving Day prix fixe menu in all three locations, but the Concord Plaza location is the closest to Alamo Heights — just beyond 281 and the Quarry, on Jones Maltsberger Road. The experience will begin with a choice of starter (soup of the day, Caesar salad or steak house salad), followed by the featured entree of roasted and sliced turkey breast with homemade gravy, Ruth's sausage and herb stuffing and cranberry relish. To accompany the entrée. diners may have difficulty deciding between the sumptuous mashed potatoes, sweet potato casserole, green beans or creamed spinach. For an extra charge, it would be well worth getting all four — Thanksgiving is a time to indulge, after all! Dessert concludes the meal; diners can choose between pumpkin cheesecake and vanilla ice cream. Word on the street is to absolutely try the sweet potato pie. Call or visit the website soon for reservations.
http://www.ruthschrissa.com/