Fun, Funky and Fresh: An '09 Favorite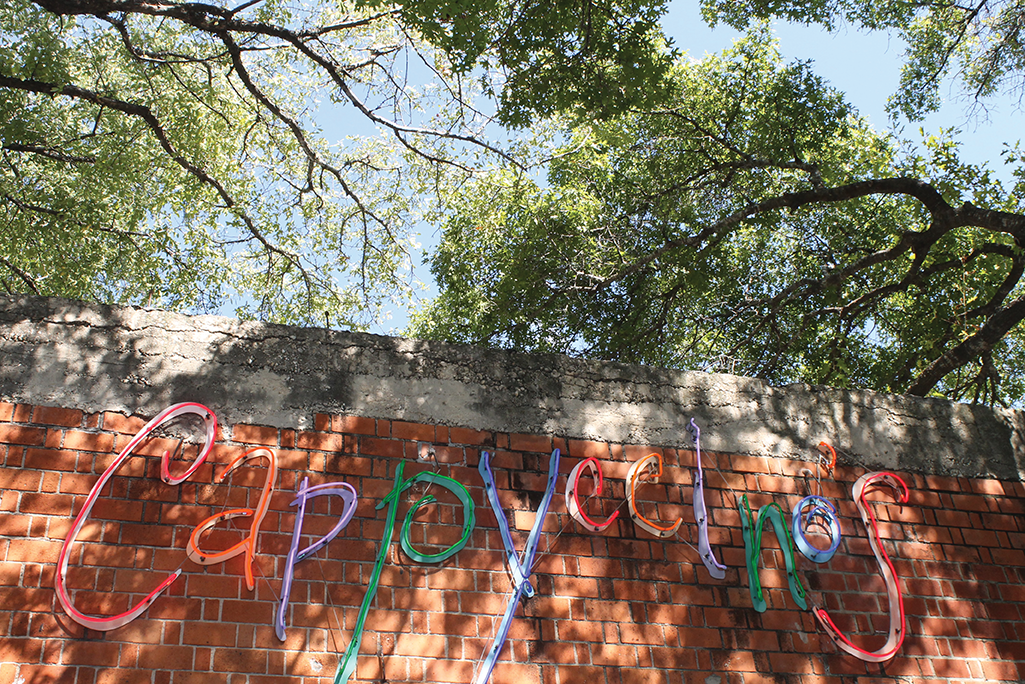 Nestled in the shade of the gorgeous trees lining Broadway in Alamo Heights sits Cappyccino's. What began as attempt to maximize space by owners Cappy Lawton and his wife, Suzy, Cappyccino's has become its own vibrant entity for locals and visitors alike. If you're from the Heights, however, then you're probably very familiar with this unique, bohemian hang-out.
"Cappyccino's has been a labor of love," said Suzy on a sunny afternoon in August. Her bright smile and friendly handshake embodied the vibe Cappyccino's puts forward. The sign on the door reads "neighborhood bar and baby bistro", a perfect description of the funky off-shoot of the Lawton's original restaurant, Cappy's.
"One of the name ideas that Cappy played with was actually Cappy's Before and After," said Trevor Lawton, the son of Cappy and Suzy, who also serves as their partner and general manager. "He wanted it to be a place where you could go and have a cocktail before eating at Cappy's, or maybe a nice dessert after. That was kind of an original idea."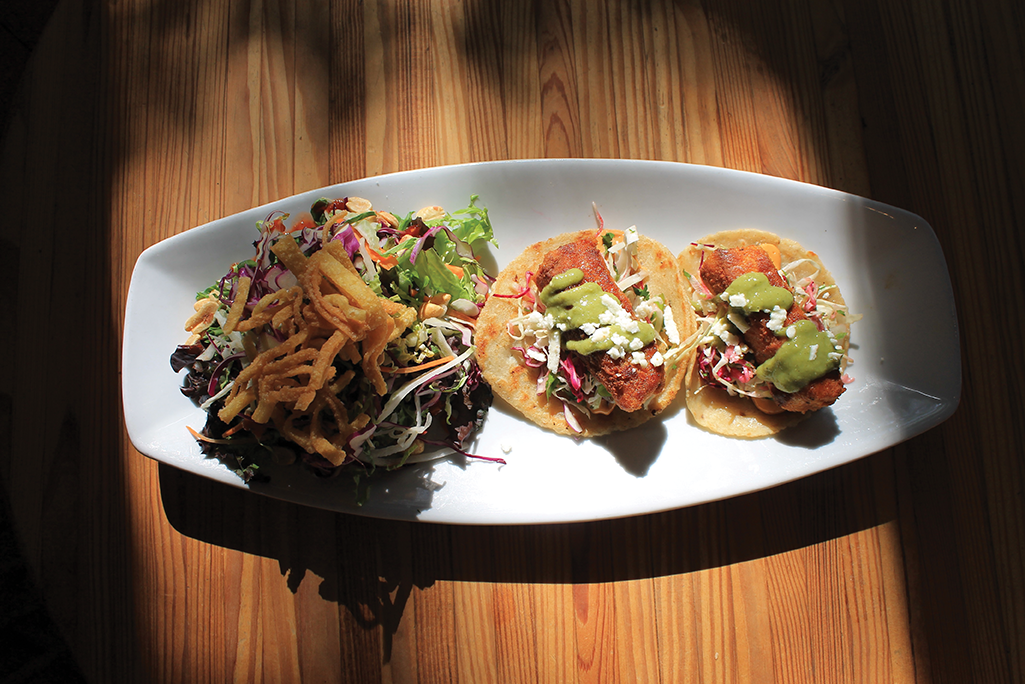 However, over the years, Cappyccino's has developed its own identity. Walking into the colorful restaurant feels a bit like leaving San Antonio and stepping into a funky bar in New Orleans, or maybe a dive in the Caribbean. From the bright coral of the liquor wall to the beautiful longleaf pine bar, all illuminated by the glow of sunshine from the restaurant's sky lights, Cappyccino's has a vibe all its own. Add in the classic soul and funk music of the late '60s and early '70s always playing throughout the restaurant, and it truly is an experience that's hard to beat.
Trevor has worked, in some capacity, for his parents since he was 10 years old. Save for a brief stint in architecture and construction, he has grown up in the family business. In many ways, especially for loyal customers, dining at any of the Lawton's locations can feel a lot like visiting family.
"We have La Fonda on Main, we have Cappy's, and then we have Cappyccino's," Trevor said. "I see a lot of times, very regular guests at each of the restaurants. Tonight, somebody will be at La Fonda. Tomorrow, that same person will be over at Cappyccino's, and then the next day, I'll see them at Cappy's." He smiled. "I think that we work really hard in this business, and we're really proud of what we do, and that can be interpreted by seeing the guests who come in."
What's special about Cappyccino's is the way it lends itself to both regulars and newcomers in the same inviting manner. Whether looking for lunch or dinner, or a creative cocktail to wash away the stress of a work week, this colorful little bar and bistro stands open and ready to receive anyone. The staff is warm and friendly, the chefs are masterful, the food is fresh and the drinks are generous.
From the creative mind of Gabriel Ibarra, the executive chef for more than 14 years, Cappyccino's offers a glorious selection of creative dishes that satisfy both dinner and lunch desires, as well as plenty of died-and-gone-to-heaven desserts.
While Trevor listed the house chips as his favorite food item on the menu – "I'm usually here in the morning when we're making them, and they are amazing just out of the fryer," he said – an absolute delight to munch on is the basil pesto and grilled chicken pizza. With enough pico de gallo and parmesan cheese to bless even the pickiest of taste buds, this flavorful flatbread has a soft, warm crust that feels just like comfort food. It's trendy without being too fancy, but still feels more upscale than a standard slice of pepperoni.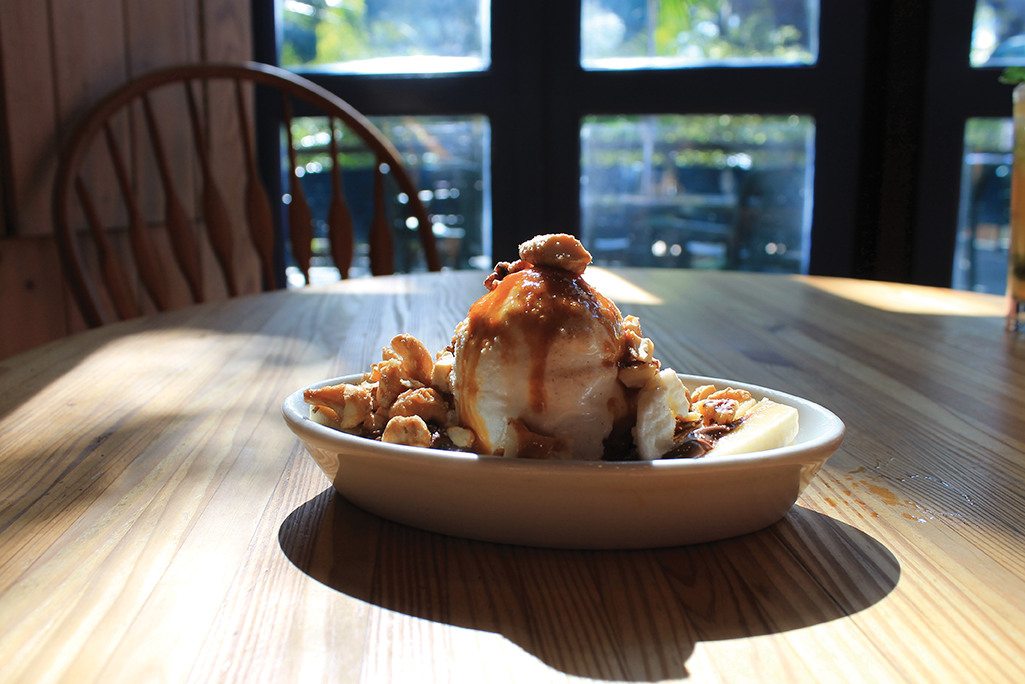 Another yummy addition to the menu is the fish tacos. It's easy to be wary when it comes to seafood. Either it tastes too much like it just left the ocean, or it's weirdly crunchy. Either way, fish can be hard to get right. However, Cappyccino's nails it. The fish tacos are comprised of crispy drum, avocado-tomatillo salsa and chipotle aioli slaw. First of all, these tacos are gorgeous. They're bright and colorful, drizzled with a gorgeous green sauce and sprinkled with queso fresco. Biting into them takes you to the beach, in a very good way. They're tangy, citrusy, and have just enough of a spicy kick to honor tacos de pescado's heritage.
Now, let's take a minute and talk about dessert. The post-dinner sweets often get overlooked in restaurants due to the heavyweights on main course menus. Either that, or they're an afterthought, a dry slice of chocolate cake or some half-melted ice cream served on a teeny, tiny platter. The desserts at Cappyccino's, however, stand on their own. Honestly, they might even be worth skipping the main dish and indulging just the sweet tooth.
Cappyccino's is well-known for their decadent crepes, offered in a variety of creative flavors that put all other crepes to shame. While all of the offerings are standouts, it's hard to beat their Nutella crepe drizzled in the chocolatey sauce, dusted with powdered sugar and peppered with perfectly toasted hazelnuts. There's something sinfully rich about this warm creation, like it's so wrong it feels right – which is more than perfectly fine.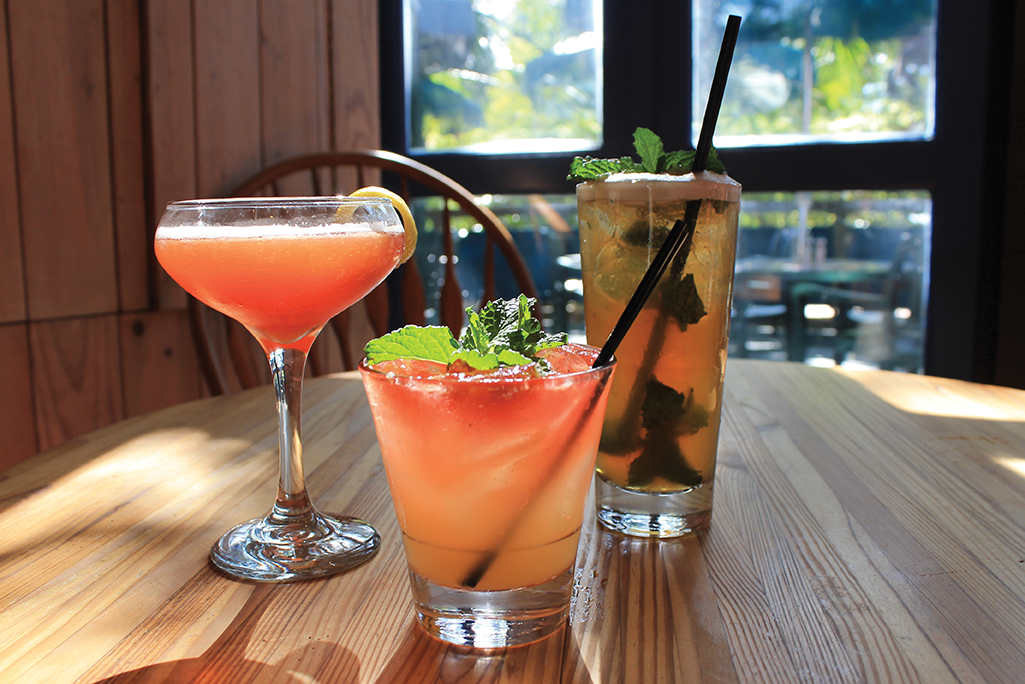 A dessert new to the menu is the oven roasted banana Sunday. Biting into this will be – no exaggeration – one of the greatest culinary experiences of your life. To anyone out there with a sweet tooth: this dessert is something you need to try before you die. The ice cream is sweet, smooth and covered in a fine dusting of cinnamon-y sugar. There's a beautiful caramel drizzle over the whole thing, and the oven-roasted bananas shine like stars in a sky of vanilla and caramel cream.
Finally, the drinks at Cappyccino's are unique creations that offer fun twists on original drinks, local beverages, and sips from faraway bartenders. Some are bright and colorful, others tangy and fruity, and others still unfussy and smooth. They also offer red and white wine, as well as a broad selection of draft beers. A flavorful drink from the talented bartenders is the perfect way to finish out the Cappyccino's experience.
One beverage you shouldn't skip comes straight from the mind of Trevor himself.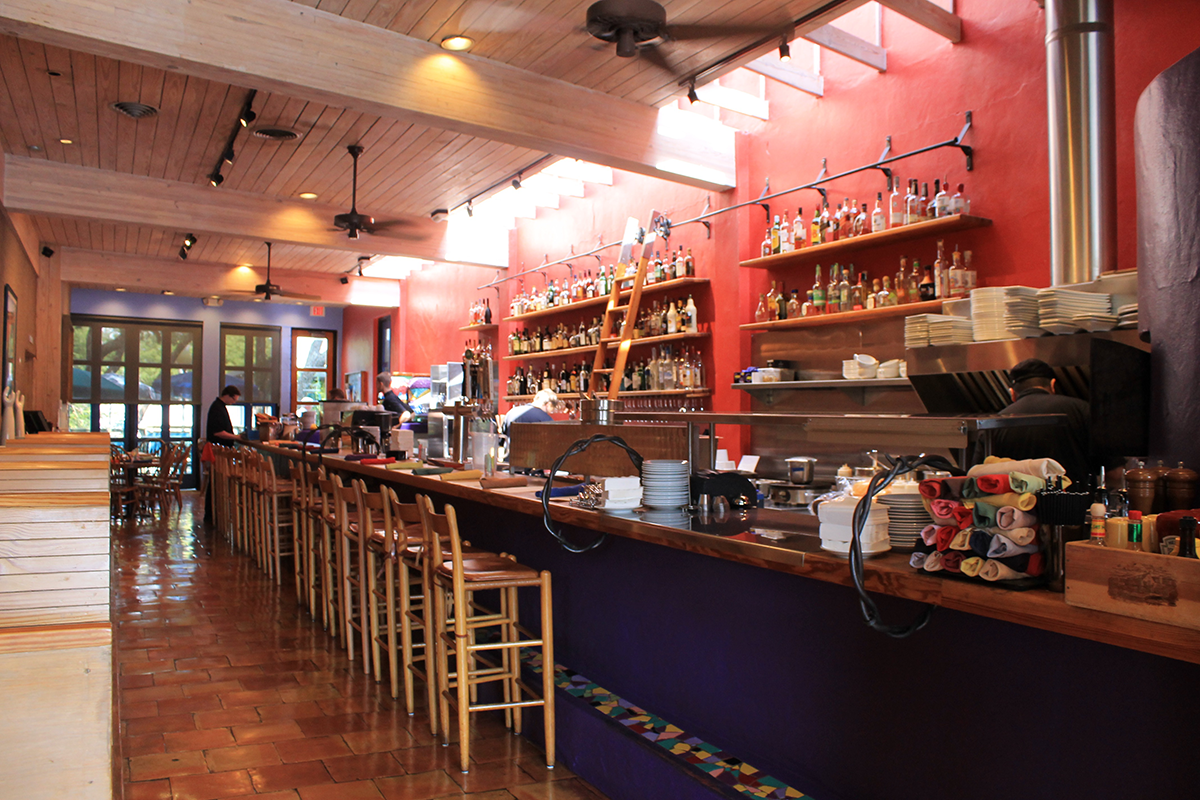 "I'm a big iced tea fan, and so I made up this Elderflower tea," he said, smiling proudly. "It has St. Germain, a little bit of agave syrup, a little bit of lemon juice, mint and tea, and then we just shake it. It's probably like five percent alcohol, so it's something you can drink a lot of," he added. Duly noted.
So many times, it seems that truly good food gets lost in the pursuit of trendiness. Thankfully, Cappyccino's doesn't make sacrifices on the quality of their food or the pleasant uniqueness of their atmosphere. The Frank Sinatra song that often plays in Cappyccino's exclaims, "There will never be another you!" That statement is very much true for this fun neighborhood bar and baby bistro.
By Haylee Uptergrove