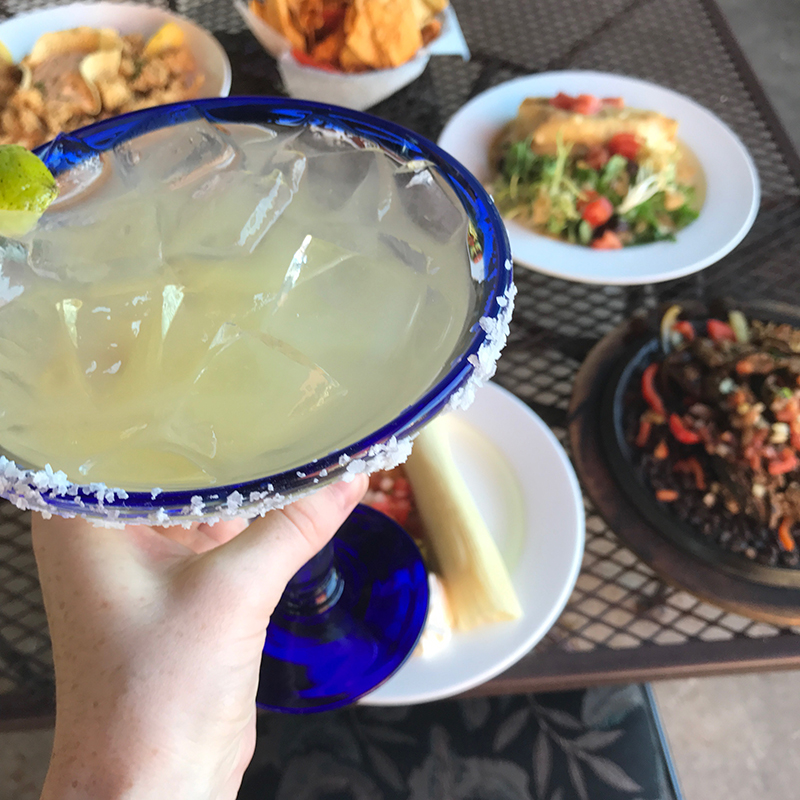 Back in the day when the Pearl Brewery was still in ruins, Southtown was only good for First Friday, and chain restaurants dominated San Antonio food options, Canyon Cafe stood apart with skillful preparation, creativity and hand-shaken margaritas. I am going to go ahead and make a confession; it's been awhile since I dined at Canyon Cafe. I have fond memories, but with all that's happening in SA, my culinary dance card has been all punched up. I stopped in for a meal to do my research on this article, and I promise you I will be back soon. In fact, Canyon Cafe is going to move into heavy rotation!
The American Southwest inspires Canyon Cafe's menu. Start your meal off with the table-side guacamole and a drink. Tableside preparation is always the way to go on guacamole —you can ensure the ingredients are fresh (and they will be at Canyon Cafe), and the creation is collaborative. Ask your server, "Add this, leave that out, put that on the side." Add an order of the roasted artichoke queso dip or the corn-crusted calamari.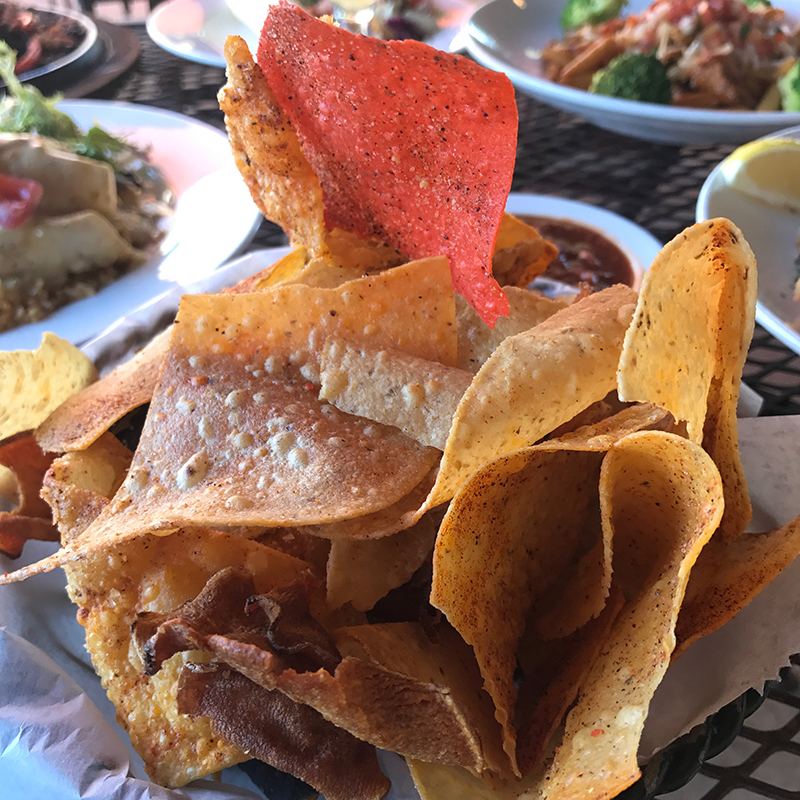 They offer a variety of hand-shaken margaritas as well as some variations on mojitos. The traditional mojito with muddled mint, fresh lime juice, simple syrup and silver rum is a perfect complement to their rich and flavorful menu items. But if your craving is for margaritas, try one of the house specialties featured on the "limit-2" section. I am a firm believer in crushing the basics, especially when it comes to cocktails, so for my money I am going for the traditional margarita on the rocks — fresh limes, Grand Marnier, Sauza tequila, salt only on the outside of the rim, and always hand shaken. Get a couple of appetizers, secure yourself a margarita and then sit back for a minute. Don't rush to order your entrée; you have at least one more drink in your future, so pace yourself.
Canyon Cafe features many traditional Southwest menu items like their "flip and sizzle" fajitas, Pancho's enchiladas and blackened fish tacos. Where Canyon Cafe distinguishes itself is with entrees like Adovo Chicken Pasta (fire-grilled chicken breast with roasted red pepper cream sauce, fresh vegetables and Parmesan cheese) or char-grilled Bison Meatloaf with chile-mashed potatoes, roasted tomato barbecue sauce and oven-roasted calabacitas.
Roasted pepper cream, ranchero and salsa verde are only a few of the sauces that make the dishes at Canyon Cafe sing. You will want toast or another basket of chips to make sure you don't leave even an ounce of that sauce on the plate.
If you can make your way to Canyon Cafe soon, you can take advantage of the once-a-year Hatch Chile feature menu items. The Hatch Chile Relleno is solid with fire-roasted and peeled Hatch chiles stuffed with slow-cooked carnitas, mixed cheese, snakebite beans and mushrooms. It's served over paella rice with salsa verde, pico de gallo and fresh avocado.
Canyon Cafe prides itself on always fresh, chef-driven menu items. If you are like me and it has been awhile, do yourself a favor: Stop into Canyon Cafe today for lunch or dinner. They are open seven days a week. Tell them Scott sent you.
By Scott Austin
Photography by Raleigh Hart