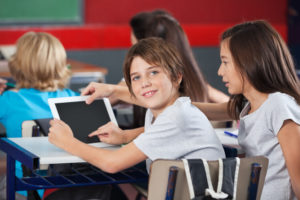 The start of the 2017-2018 school year is fast approaching, and it's time to get the kids ready for another amazing year in the Alamo Heights Independent School District.
But are you ready, Mom?
From administrative tasks to school supply lists, parents have their fair share of duties to tend to before the school year begins. So before Aug. 21 arrives, make sure you are both prepared to ease into the new school year with this back-to-school checklist:
Registration: Have you registered yet? According to AHISD's website, "All new and returning AHISD families are required to register your children for school online and provide proof of residence in the Alamo Heights ISD district boundaries." If you haven't already completed registration, you can do so on the AHISD website.
Home Access Center: During the enrollment process, you were/will be asked to register with the HAC. It is a portal that tracks grades and attendance for your student. Now is a good time to make sure you have the correct user name and password ready to be able to access the portal.
Monday Mail: While you are in the HAC, make sure the email address that is listed is correct. The weekly newsletter, Monday Mail, is sent home via this email address.
Raptor System: If you'd like to visit your child's school for lunch or events, you need to already be approved through the Raptor system. This system keeps our kids safe by performing a scan of your government-issued ID, ensuring that registered sexual offenders aren't given access to the school. You may want to get this done ahead of time so that you can obtain a visitor's pass to enter the premises when you need to.
Get Social: Get the latest updates and information from AHISD and your student's school by following them both on Twitter and Facebook. You can find these links on the AHISD home page and your school's home page.
School Calendar: Set yourself up for success by bookmarking or printing the AHISD School Calendar now. It makes planning throughout the school year a breeze (and keeps the night-before "surprises" to a minimum).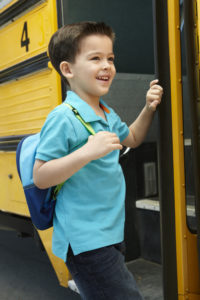 Elementary Meet The Teacher: Save the date! Here's your chance to meet the amazing educator who will be working with your child this year. Dates and times for this event are listed on the AHISD website. Dates for Back To School Night for elementary through high school are scheduled for late August and early September.
Parent Teacher Organization: If you are interested in getting involved in your child's school, the PTO is a great way to do that. Find out more about the PTO and get membership information on your school's website.
School Supplies: Get ready to rock the school year by making sure they have everything they need. Supply lists can be found on the AHISD website under the Students and Parents tab and Back to School.
Tax-Free Weekend: Don't forget to have a list ready, and take advantage of Tax-Free Weekend! School clothes and supplies can be purchased tax-free on Tax-Free Weekend, scheduled for Aug.11-13.
Immunization Requirements: Schedule your appointments now. Texas state law requires children to be immunized prior to attending school. If you're unsure of whether or not your child is up to date on their vaccinations, consult with your pediatrician and check the Texas Minimum State Vaccine Requirements for Students Grades K-12, which can be found on AHISD's website.
Words of Encouragement: Starting off in a new grade can be both exciting and scary for kids. Taking the time to talk to your children about the new school year, what they can expect, and what's expected of them can help them to be more comfortable in their new grade. This is especially important for students entering junior high or high school, where things run quite differently than what they are used to. A little support and encouragement can go a long way!
So you have your administrative tasks done, school clothes and supplies purchased, and your child is ready to rock this school year — but are you ready, Mom? Watching our children grow each year is both wonderful and scary, but being well prepared can help ease the transition for everyone. You've given them what they need to be successful — now sit back and prepare to be amazed.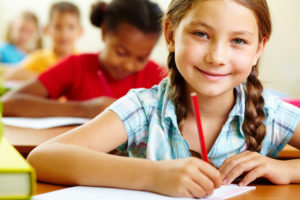 By Pamela Lutrell