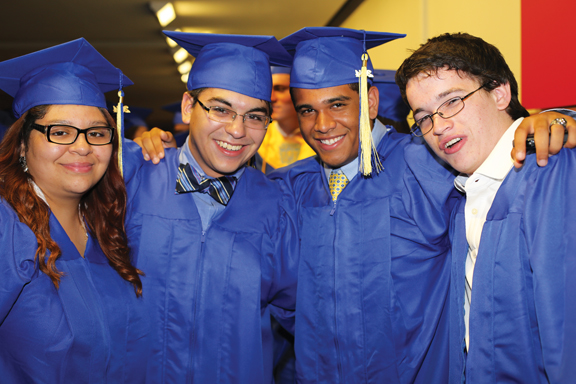 Alamo Heights High School celebrated the educational journey of 369 candidates during graduation on June 5 at Laurie Auditorium on the campus of Trinity University. During the ceremony, AHHS faculty named Daniel Mays and Isabella Martinez as the 2014 Outstanding Students. Senior awards for a variety of subject areas were highlighted as well as numerous scholarship recipients with the class earning $11 million in scholarships. The class earned distinction throughout the year in a variety of endeavors. Students were recognized through the National Merit Scholarship Program with five finalists, five semi-finalists, 24 commended students and 10 National Hispanic Students. West Bakke earned a perfect score of 2400 on the SAT. Students earned state and national recognition for leadership and community service through their work on the AHHS Student Council. Earning recognition in fields ranging from writing to rocketry, students received Balfour Publishing's National Yearbook Award and Texas UIL Award of Distinction, the Texas UIL Newspaper Award of Achievement, and the NCTE Excellence in Student Literary Magazines for the Jabberwocky, all while being the only team in the nation to successfully launch a high-altitude rocket. Seniors excelled in the arts, producing The Sound of Music, acollaboration of orchestra, choir, theater and art students. Athletic achievements were numerous, as AHHS earned the Dan Cook Cup on the strength of four regional championships, signifying AHHS as the top overall high school sports program in the San Antonio Express-News area. The school finished seventh in the state in the prestigious Lone Star Cup competition, which measures success in all UIL activities, including fine arts, academic competitions and sports.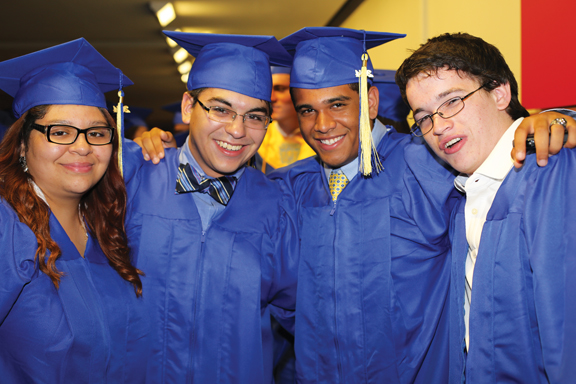 COLLEGES TO BE ATTENDED BY AHHS GRADS IN THE FALL: Arizona State University Auburn University Baylor University Brown University Colorado State University Duke University Embry-Riddle Aeronautical University Johns Hopkins University Massachusetts Institute of Technology Pepperdine University Rhodes College Rice University Sarah Lawrence College Southern Methodist University St. Edward's University Texas A&M University at College Station Texas State University at San Marcos Texas Tech University Trinity University Tulane University University of California at Los Angeles University of Colorado University of the Incarnate Word University of Mississippi University of New Mexico University of Oklahoma University of Pennsylvania University of Texas at Austin University of Texas at San Antonio University of the South-Sewanee University of Wisconsin at Milwaukee Vanderbilt University Wake Forest University Washington and Lee University
NEW! ANNUAL PROOF OF RESIDENCY AND ONLINE REGISTRATION
Beginning Aug. 1, Alamo Heights Independant School district will annually require current proof of residence. The district will also require all parents to utilize an online registration system, which will open Aug. 1. In order to access the online registration system in August parents will need a Home Access Center account. If parents have not done so already, the district asks them to establish a Home Access Center account by going to the AHISD website under the Students and Parents tab and clicking on "Home Access Center." Parents can then click on "Create an Account" on the left side of the page. More information will follow in August about how to register online and provide proof of residence.