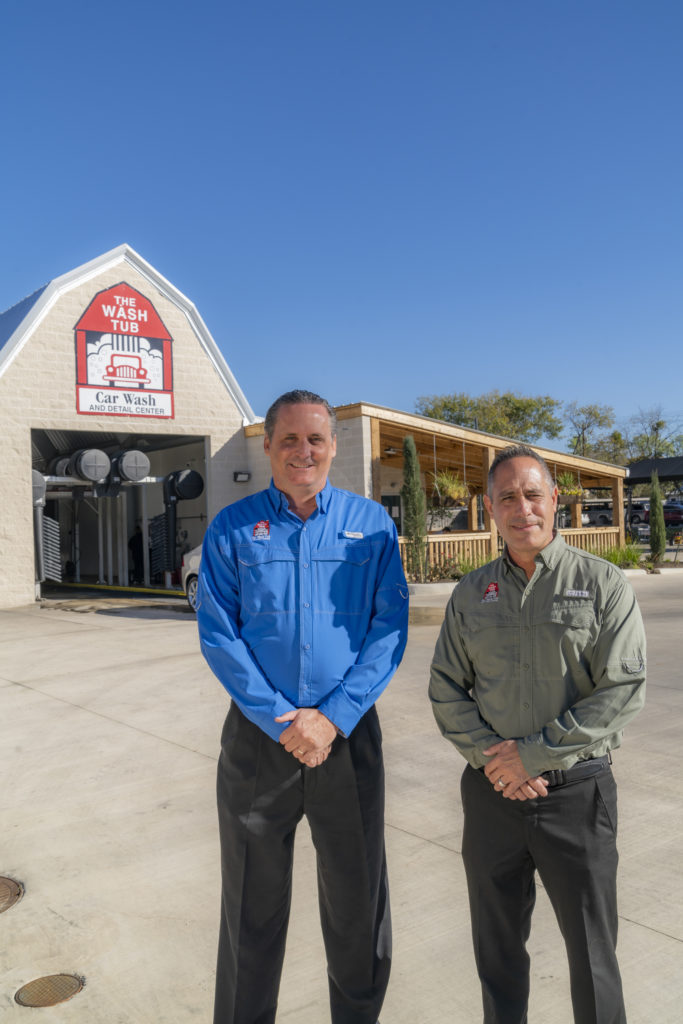 Nothing is more of an ultimate mood changer than having your car professionally cleaned inside and out, and the employees at the family-owned-and-operated Wash Tub car wash want that entire experience to be great.
When customers walk into one of their three 78209 locations, they'll be welcomed with exceptional hospitality while they wait for their vehicle to have a complete interior and exterior cleaning.
"We pride ourselves on our full-service experience," Vice President Gary Stinnett said. "We are passionate about creating a positive experience for the customer from start to finish. We take care of cleaning the entire vehicle while the customer enjoys complimentary coffee, shopping in our gift boutique, or taking advantage of our free wi-fi, all from the comfort of our lobby or shaded patios. It's a full-service experience."
The boutique shopping offered at Wash Tub is like no other. From amazing scented candles and hilarious cocktail napkins to clothing and car accessories, customers can pick up a gift for themselves or someone else while passing the time.
Founded in the 1980s by Al and Dorothy Vizza, the Wash Tub now has more than 25 locations throughout San Antonio. They acquired the site at Hildebrand and Broadway in 1990, then opened the Austin Highway location in 2004. In September, a third '09 location was opened at 323 West Sunset, and what's fun about bringing your car for a cleaning is the sense of community you'll find. Many Wash Tub employees have been serving the community for decades, and they also employ a lot of '09 teens, so customers may run into a neighbor or high schooler from down the street.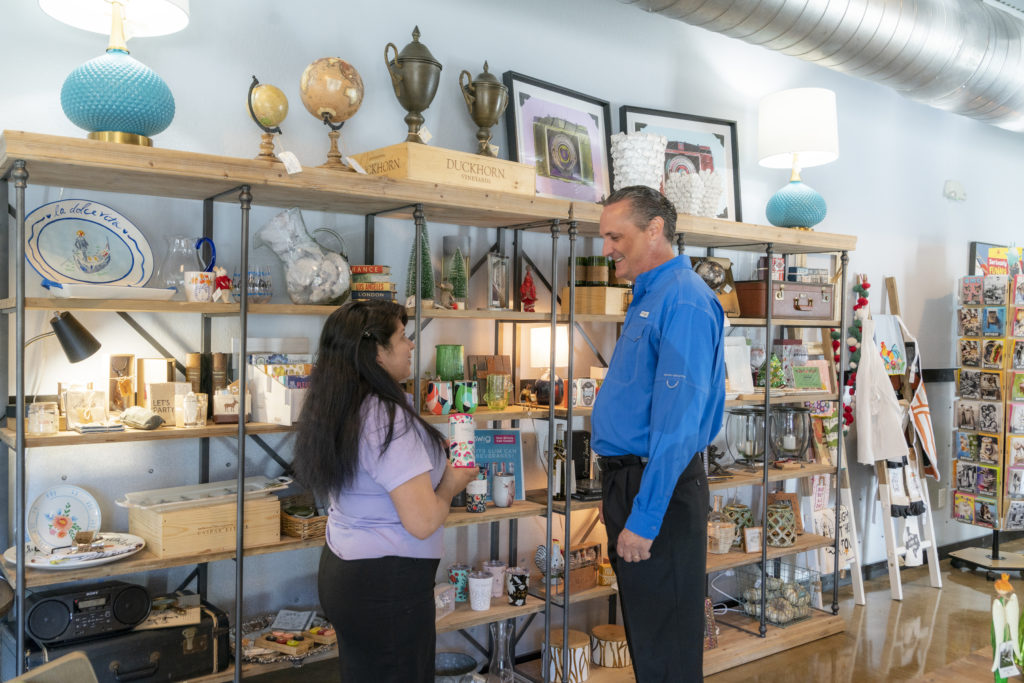 "We are extremely fortunate to have a lot of team members with 10, 15, 20, and 25 plus years of experience working with us in all positions," Executive Vice President Javier Rodriguez said. "We always have a base of young team members, a lot of times it is their first job, or a job while they are working through high school or college."
Since the Covid19 pandemic began, the Wash Tub has made procedural changes in the way it cleans. When a guest arrives, the inside of their car is fogged out with a product that disinfects their vehicle before the staff begins working. Once the car has been cleaned, all vehicle touchpoints have been re-disinfected before delivery back to the guest, including the door handles, steering wheel, gear shift, and engine start. The guest's keys are also disinfected and handed to them on a paper towel.
"We have found that this disinfection process really gives our guests some peace of mind when they come to get their car washed," Rodriguez said. "We are mindful and take pride in keeping our guest's car safe and disinfected."
The Wash Tub also helps with fundraising opportunities for schools and youth groups, offering gift card sales with 50 percent profit rates. The company also gives back to many local non-profits, including the Salvation Army, Special Olympics Texas, Down Syndrome Association of South Texas, San Antonio Stock Show and Rodeo, and the San Antonio Food Bank.
By Christie Cuthbert
Photography by Al Rendon