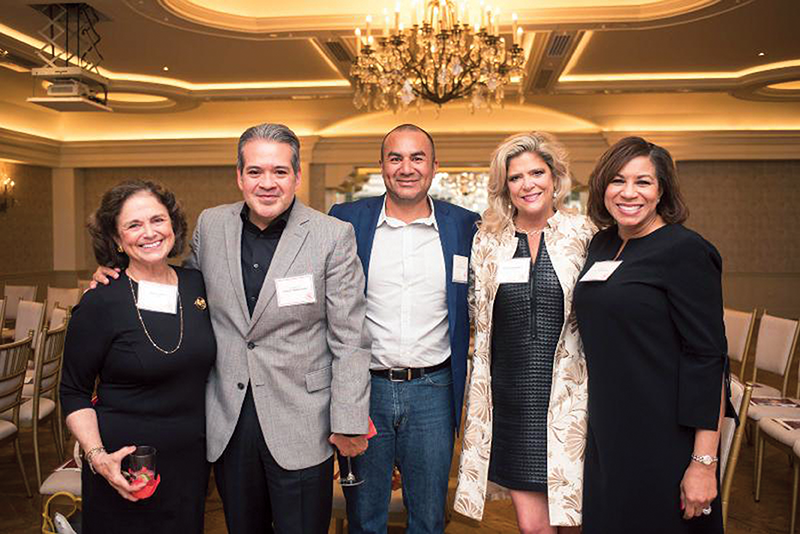 Charity Ball Donor Reception
The ladies of the Charity Ball Association hosted its annual Donor Reception at the San Antonio Country Club. The wonderful evening included a presentation from the donors to the 21 funded charities, each receiving checks for their approved projects. The total given by the CBA that evening was $1,103,396.00. Donors of the Charity Ball Association attended to meet the staff from each of the agencies which they have helped fund.
The 2018 board of directors include: Board Chair Betty Venson, President Leslie Kingman, Vice President of Charities Anna-Laura Block, Vice President of Datebook Carrie Catalani, Vice President of Decorations Lisa Thurmond, Vice President of Patrons Gayle Embrey, Vice President of Prizes Josie Flesher, Vice President of Reservations Nel Belt, Vice President of Rotogravure Lee Ann Hendry, Secretary Aimee Locke and Treasurer Cory Bakke.
Over $20,000,000 has been given to children's charities since 1954.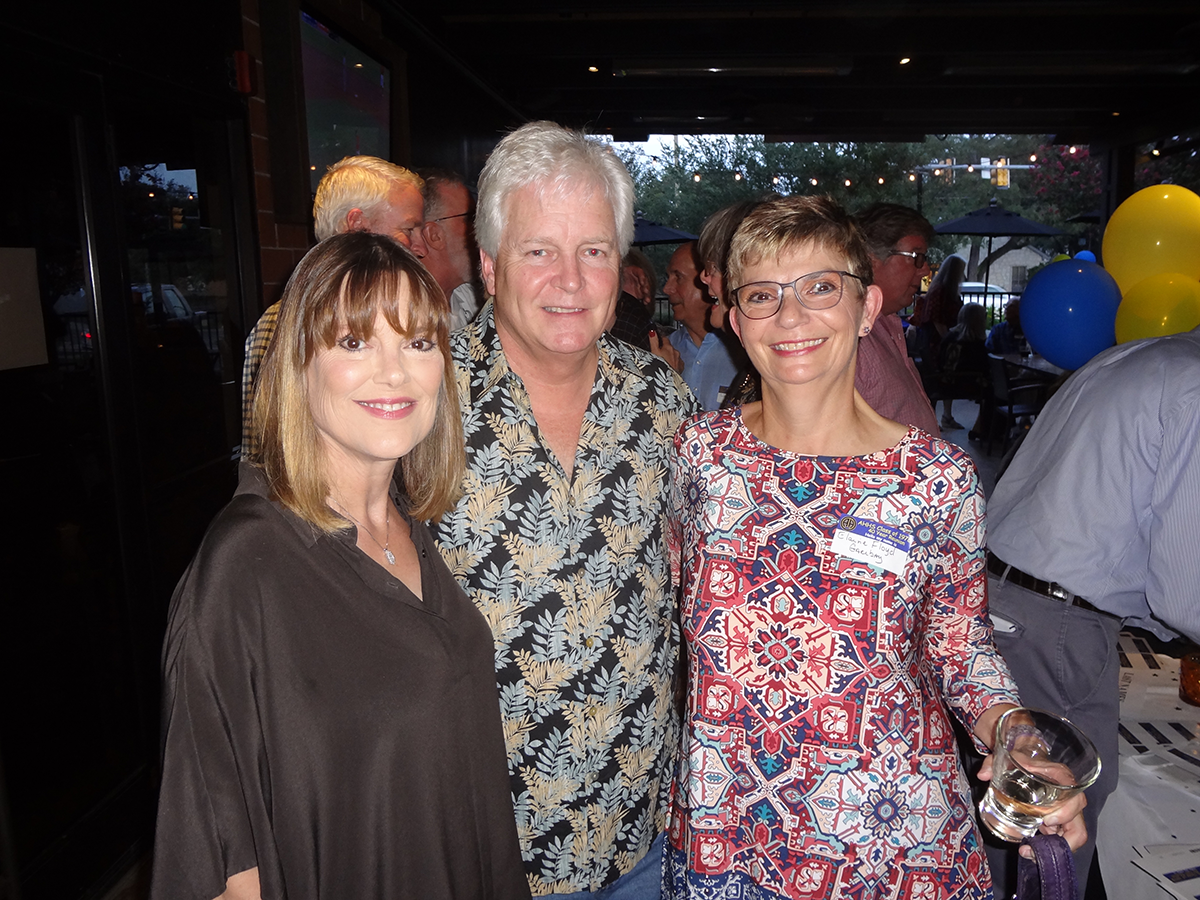 Alamo Heights 40th Class Reunion
The Alamo Heights High School class of 1978 reunited friends from afar during the 40th year reunion held at StoneWerks and the Petroleum Club. Classmates gathered at StoneWerks for a private party on the patio. Hugs, hellos and reminiscing took place as "Breach," a two-man acoustical duo, entertained. Classmates celebrating on the patio included Nancy Nau Navey and her husband Dr. Alan Navey, Joe Straus, Brian and Janet Spivey, Rhonda and Jim Hollerbach, David Mendoza, Suzanne Flores, Celeste Brown Norlund, Karla and Robert Keahey, Clint Gholson, Betsy Youngs Gholson, Dottie Wagner, Laurin Schiller, Darlene Lewis, Sheila Mitchell Day, Angela Chandler Stafford, Julie Adkins, Catherine Morris Helland and Hans Helland, and Greg Rich.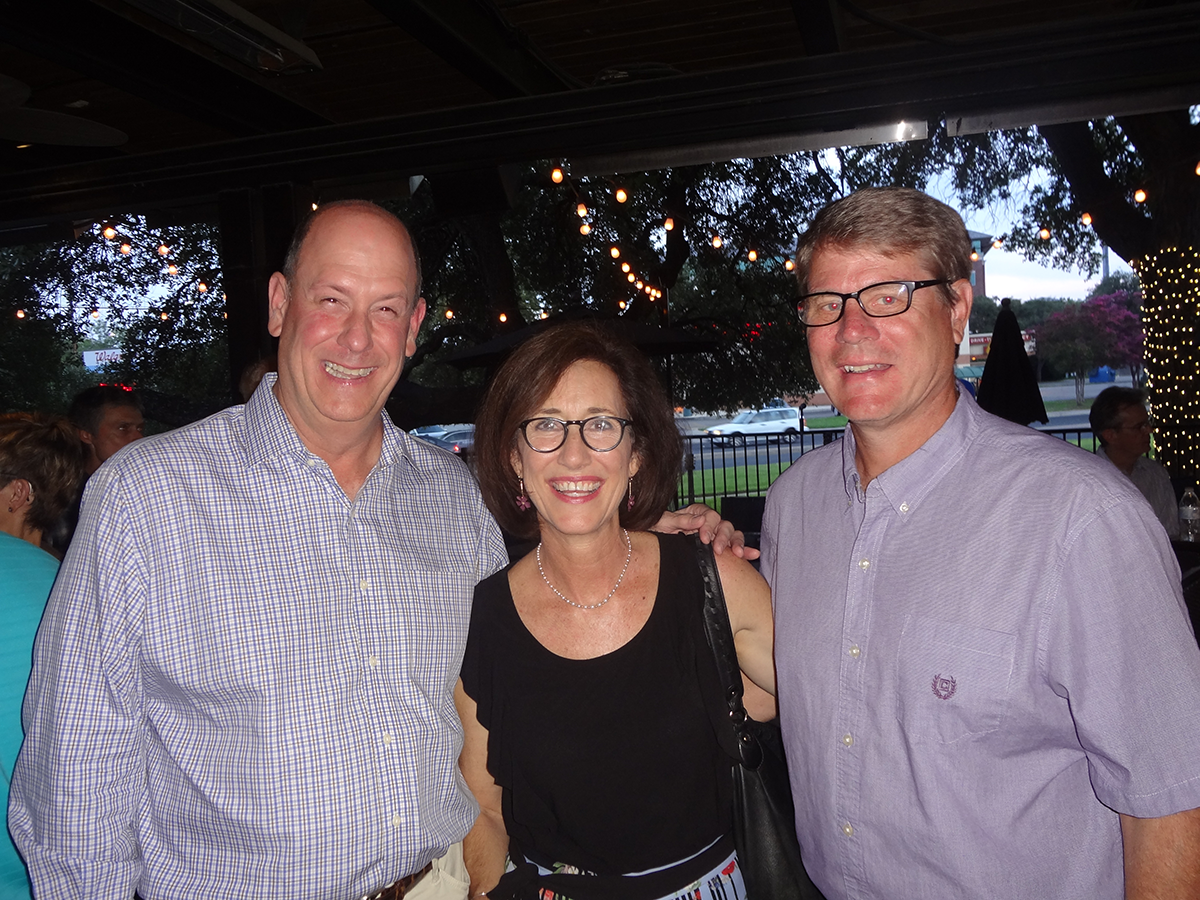 The celebration continued the next night at the Petroleum Club with dinner, dancing and music by the Mo-Dels. Heightsters from other classes were welcome too! Dean Word, Cathy Wasson Rubiola, Wendy Stieren Wirth, Jill Spalten Krueger, Denise and Bill Pfeiffer, Helen LeMaistre Meyer and Ted Meyer, Kelley and Pat Frost, Kathryn Mays and Bill Johnson, and Lisa Harrison Hanson sent in their RSVPs for the main event. Oh, the memories!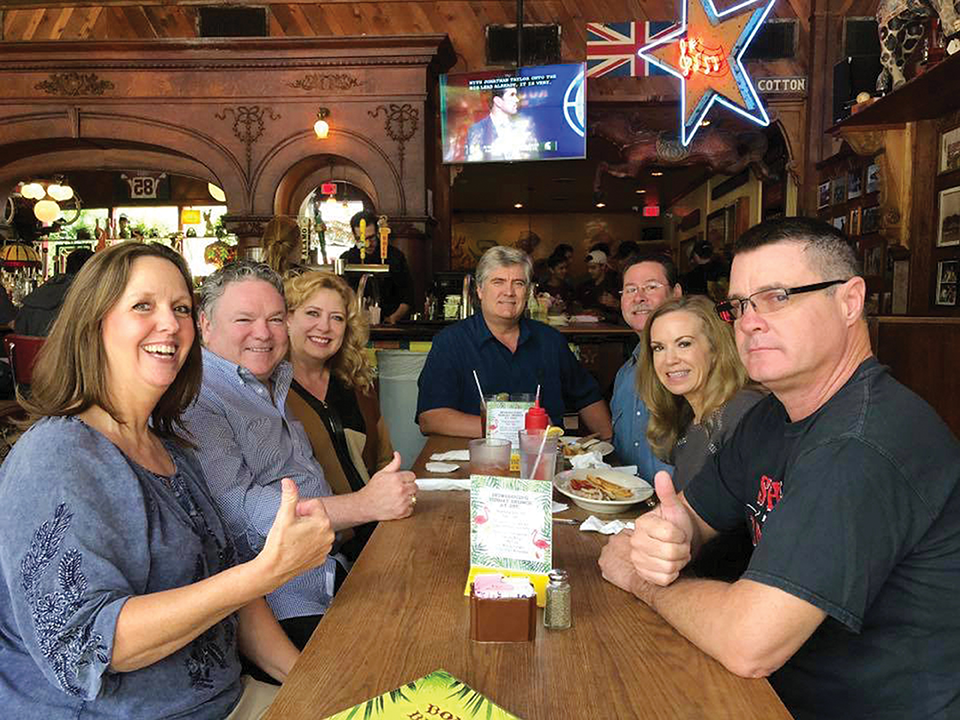 Texas Military Institute Class of 1978 Celebrates 40th Class Reunion
On October 19th and 20th , the TMI class of '78 was together again to remember the original school campus at 800 College Blvd, share memories and meet significant others.
A highlight was reliving experiences at Bombay Bicycle Club (some things have not changed in 40 years) as well as a special evening at the Majestic Club hosted by Nick Van Steenberg and Dru Van Steenberg.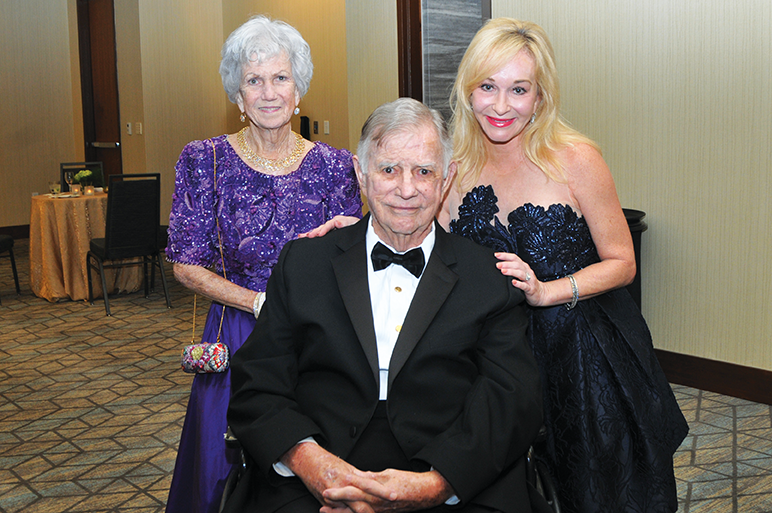 President's Gala Honors Philanthropists
Guests gathered together to celebrate the 50th Anniversary of the Joe R. and Teresa Lozano Long School of Medicine at UT Health Science Center. Over the past 50 years, more than 13,000 medical students have graduated from the Long School of Medicine. The President's Gala honored philanthropists Peggy and Lowry Mays and established the Peggy and Lowry Mays Patient Care Endowment. This cause is very meaningful to the Mays, who have given generously to support the fight against cancer. The endowment will support the Patient Supportive Care Program at the mays Cancer Center, the newly named home to UT Health San Antonio MD Anderson Cancer Center. In perpetuity. Honorary Chairs Graciela and Francisco Cigarroa, Denise and David Green, Joe Straus, Sherrill and Joe Rubin, Dr. Robert Hromas, M.D. FACP, Dean, Joe R. and Teresa Lozano Long School of Medicine; and Mary and William L. Henrich, M.D., MACP, were a few marking the momentous occasion.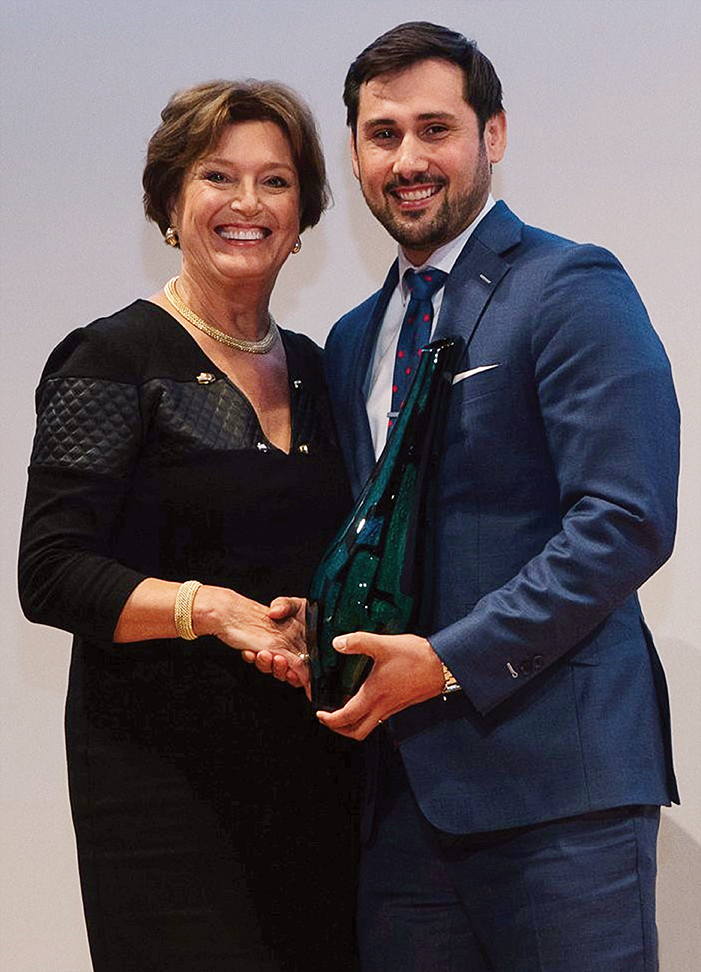 2018 Small Business Leaders Awards
The North San Antonio Chamber selected the winners for the 2018 North San Antonio Chamber Small Business Leaders Awards. The award ceremony dinner also presented the 2018 Lifetime Achievement Award to Maryanne Guido, CEO of Guido Construction Company. Guido Construction Company began as a small business 91 years ago and has since provided $3 billion in construction to our city.
By Leslie Foley