Every year, North East ISD celebrates National School Lunch Week in district cafeterias during the middle of October. This year's National School Lunch Week theme is "Discover the Great Plate of Texas with a Healthy Lunch," which will run Oct. 12-16. Schools across the district will feature foods grown on farms and ranches in the great state of Texas, highlighting a different food group each day. With a growing emphasis on farm to school, North East ISD strives to incorporate more locally sourced products into every child's meal. Throughout the week, students will have the opportunity to sample locally grown fruits and vegetables, while learning about the benefits of a healthy diet. While National School Lunch Week aims to get kids excited about making healthy choices, it also serves to raise awareness of the value of school nutrition programs.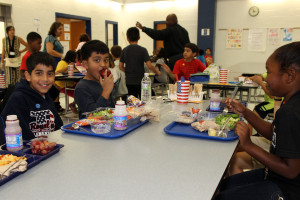 The National School Lunch Program was founded in 1946 in response to too many American men being rejected for military service during World War II for diet-related health issues. Thus, this program was established as a measure of national security, to safeguard the health and well-being of the nation's children and to encourage the domestic consumption of nutritious agricultural commodities. St. David's Hosts Fall Fling St. David's Episcopal School welcomes the community to its Fall Fling family festival.
The fun-filled evening, featuring food, friends, games and rides, will take place on Thursday, Oct. 8, from 5:30 to 7:30 p.m. St. David's, located in the heart of Terrell Hills, has been providing excellence in early childhood education for 61 years. The school recently completed its new building, Lillibridge Hall, allowing expanded opportunities for students, church members and the surrounding community. Learn more at www.saintdavidschool.net. Discover Saint Mary's Hall Events Scheduled The Discover SMH Admission Event will take place Oct. 12 for interested students in grades nine through 12. The event is scheduled for 8:15-11:30 am at Saint Mary's Hall, 9401 Starcrest Drive.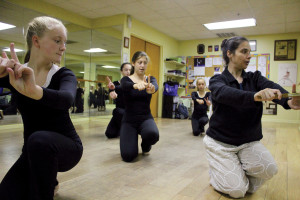 The school will follow this event with the Taste of SMH Admission Event for interested ninth-12th-grade students on Oct. 28, 5:30-8pm. To attend either or both events, please RSVP by calling 210- 483-9124 or going to www.smhall.org/admission. St. Luke's Dancers to Perform with Japanese Theater Artist St. Luke's Episcopal School dancers have had the unique opportunity to dance under the direction of Jubilith Moore of Theatre Nohgaku. She is a performer, director, writer, teaching artist and producer who has devoted her career to exploring traditional Japanese and contemporary American theater. The guest teaching opportunity is part of Where Rivers Meet, a performance and education project that brings together the international and the local, with Japanese theater arts as the primary source of inspiration.
Race to Nowhere Screening at St. Luke's Episcopal School Race to Nowhere is a film that challenges current thinking about how we prepare our children for success. One of the "10 Education Documentaries You Don't Want to Miss," Race to Nowhere sparks dialogue about change in America's schools. In preparation for the release of the film's sequel, Beyond Measure, St. Luke's Episcopal School will host a screening of Race to Nowhere on Oct. 1 at 6:30 pm. This event is free and open to the public. For more information, visit www.sles-sa.org. St. Luke's Episcopal School To Host Admission Preview St. Luke's Episcopal School welcomes prospective families to The St. Luke's Experience, an admission preview on Oct. 28 at 8:45am. Guests will have the opportunity to tour the school, visit classes, and speak with faculty and administrators.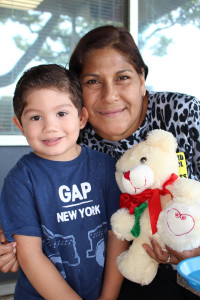 RSVP is encouraged, but walk-ins are welcome. Child care will be available by reservation. To RSVP, please call 210-826-0664 or contact admission@sles-sa.org. Where Rivers Meet World Premiere and Children's Event Where Rivers Meet, will have its world premiere on November 5 at 7:30 pm at the University of the Incarnate Word Music Building, Chapel of the Incarnate Word (Motherhouse), and Nov. 6 at 7:30pm at St. Luke's Episcopal Church. Where Rivers Meet, is a co-production of the University of the Incarnate Word, St. Luke's Episcopal Church and School, and Theatre Nohgaku. For tickets and a full schedule of outreach events, visit: www.uiw.edu/music/whereriversmeet.html. This aspirational project will culminate in a triple bill of the noh play Sumida River; a new kyogen-inspired interlude, Song of the Yanaguana River, by Carmen Tafolla, San Antonio's poet laureate emerita and 2015 poet laureate of Texas; and Benjamin Britten's noh-influenced "church opera" Curlew River.
DoSeum Event As a prelude to the November premiere, on Oct. 24, movement artist Jubilith Moore and Kitazawa-san, a Japanese mask-maker, will conduct kid-friendly walk-up demos assisted by St. Luke's School students. The Doseum and the Storytelling Tree will be the site of a Grandparents' Day performance featuring UIW and St. Luke's students and poet Carmen Tafolla. The Japanese animated film, Ponyo, will be screened in the Nancy Hurd Theatre. Grandparents Head to Howard to Picnic with Bears Pre-K and kinder students at Howard Early Childhood Center hosted their grandparents and special friends at the school's Teddy Bear Picnic. This annual event is a special time at Howard ECC, and this year the school partnered with the Alamo Heights School Foundation to honor grandparents and special friends.
Howard ECC is unique in its incorporation of curriculum for children ages 3-6 that are transitioning into the school setting. The Alamo Heights School Foundation raises money to support academic excellence in AHISD. AHHS Varsity Football Goes Elementary On an early fall Friday morning, students arrived at Woodridge and Cambridge Elementary Schools to start the day and were greeted by the Alamo Heights High School varsity football team. Mule football players arrived early to welcome their mini-Mule classmates to school with hellos and high-fives, opening car doors, helping their younger friends gather backpacks and lunch boxes in preparation for the day. The younger Mules were thrilled to have the team at their schools, as it helped them see that one day they too, could be part of the Friday night lights.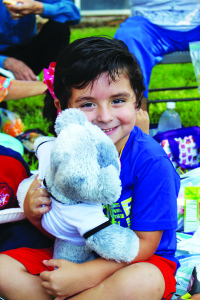 One excited student shared, "Those are some huge elementary kids!" MacArthur High School Homecoming MacArthur High School celebrated their homecoming on Sept. 28 with the theme, "There's No Place Like Homecoming" (Wizard of Oz).
Spirit Days showcasing them included Sept. 28 – "Munchkin Monday" – wear rainbow colors; Sept. 29 – "Twister Tuesday" – wear mix-matched outfits; Sept. 30 – "Which Witch is Which" – dress like twins; Oct. 1 – "Lions and Tigers and Bears, Oh My!" – wear animal print; and Oct. 2 – "Poppy Field Friday" – wear floral print. KENS 5 and SACU Surprise Alamo Heights Junior School Teacher with ExCEL Award Sneaking through the halls of a junior school is no small feat when you have a beautiful award, a huge check for $1,000, four cameras, and an entourage of people. Alamo Heights Junior School's Casey Fallis was just as shocked as the students to see that all the attention was for him. Fallis earned the prestigious ExCEL Golden Apple Award, presented by KENS 5 and San Antonio Credit Union (SACU), in September.
Fallis was surprised in his classroom with the award and a cash prize of $1,000. Deborah Knapp shared the news with Fallis, and the team captured the moment in the classroom for broadcast on the station. KENS 5 and SACU are partners in the ExCEL Award and recognition program honoring local public school teachers for their innovative practices and the differences they are making in their respective classrooms. In its 16th year, the ExCEL Award is awarded to teachers from 19 San Antonio area school districts. Adam "Casey" Fallis has been an art teacher at Alamo Heights Junior School for twelve years. He draws on his unique travels, experiences and lessons from the road to create unique experiences for kids.
Using art as the spark, he encourages students to create. Once they have drawn, colored, painted, sculpted or even fused glass, he takes their products and creates an unique experience that allows for even greater learning. Fallis created an annual art show and auction to benefit a charity of choice for his students. Utilizing his position as an art educator, Casey teaches children the value of service and the importance of using our gifts to give back to the community, helping those in need. Through acts of goodness, like the art show and auction, creating CARE packages and artwork for military service members, selling glass jewelry to raise funds and awareness for the American Red Cross or local children's charities, or working with students to donate artwork to be hung in local shelters, Casey has helped children see the importance in the smallest of good deeds and the value of a smile and a thank you.
To see the story, visit SACU.com/Excel or KENS5.com/Excel. NASA Hosts Alamo Heights Student as Intern When asked "What did you do this summer?" Alamo Heights High School junior Matthew Parker shares, "I did this thing with NASA." Humble and modest about his accomplishments, Parker is one of only 261 high school students from across Texas to be part of NASA's High School Aerospace Scholars. During the academic year, Parker and other student scholars worked in an interactive, online learning environment that culminated in an all-expenses-paid, week-long visit to NASA's Johnson Space Center in Houston during the summer.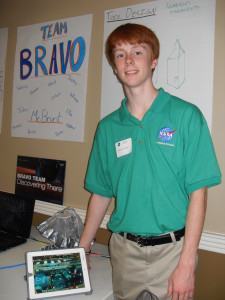 Over the course of the year, students trained for their mission by learning about the past, present and future of space exploration online. Then the students with the highest scores were invited to put their training to use at NASA, where they worked with scientists and engineers to complete hands-on design challenges and plan a mission to Mars. Both the online and onsite portions of the program were free to participants. Parker and his teammates concluded their experiences by presenting their design products and a video highlighting activity from their week to members of the Texas Legislature, representatives from the Houston Livestock Show and Rodeo, Rotary, NASA and Johnson Space Center senior management.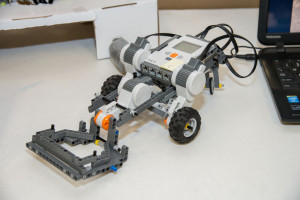 Mayor's Fitness Council Student Ambassador Honored for School Health Project Eleven-year-old Paul Eguia, a fifth-grader at Cambridge Elementary and a student ambassador with the Mayor's Fitness Council, was honored with the Michael and Susan Dell's Center for Healthy Living Junior Rising Star Award at the 2015 Texas Health Champion award ceremony held in Austin recently. The award ceremony was part of the eighth annual Texas Obesity Awareness Week, which raises awareness of health risks associated with obesity and encourages Texans to achieve and maintain a healthy lifestyle. Eguia challenged his fellow classmates with his "Green Light Foods Challenge," where they were asked to try 37 new fruits and vegetables while improving their physical activity during school. With support from the school's physical education coach, Eguia challenged his class to try one vegetable as a group.
The class then earned the right to challenge another classroom in the school — and the competition took off. Additionally, Eguia rolled out a physical activity competition. Each student and faculty member received a pedometer for one week to see which grade level walked the most steps. The winners of the challenge won prizes to recognize their efforts throughout the week. You can see a video of the competition at https://youtu.be/TC1ty6yowXs.
"Kids love a challenge, kids love competition, and kids love to see themselves on TV," said Eguia. "If you can combine these three things, you can make something like eating healthy and exercising fun for everyone."
The Mayor's Fitness Council (MFC) works with committed, enthusiastic youth to serve as advocates for healthy eating and active living in their schools and communities through the Student Ambassador Program. Student Ambassadors represent the MFC by promoting healthy living at their school campus, home and in their communities. St. Peter Prince of the Apostles Hosts Halloween Carnival St. Peter Prince of the Apostles School will host its 2015 Halloween Carnival open to the public on Oct. 24 from 4 to 9 pm. The location is at 141 Grove Place.