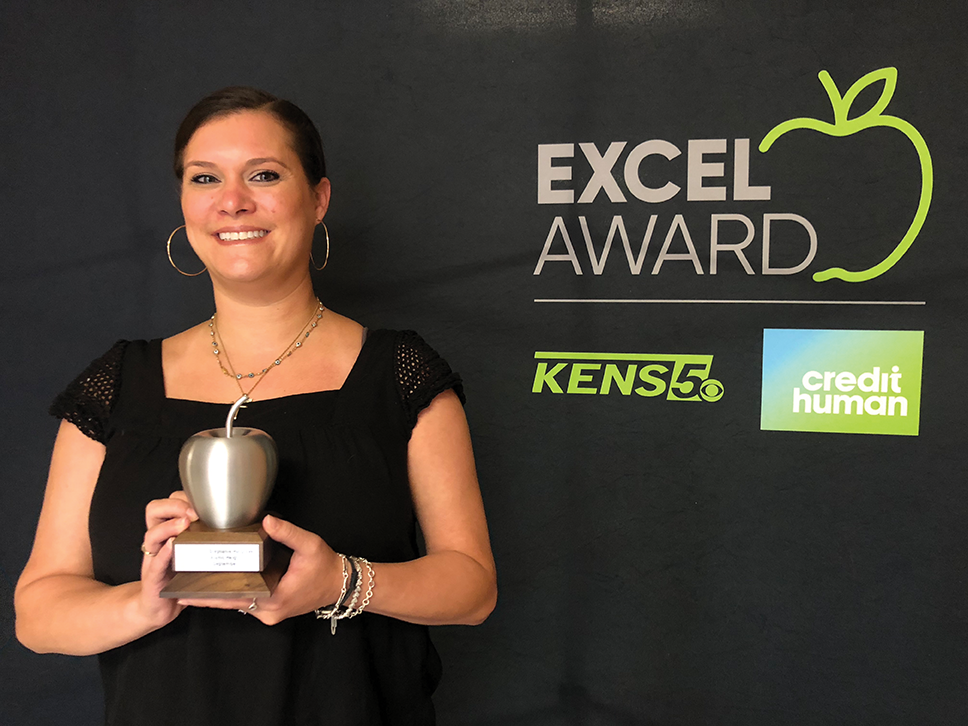 Howard's Hargrove EXCELS
Congratulations to Howard Elementary Teacher Stephanie Hargrove for receiving the ExCEL Award presented by KENS5 and Credit Human!
KENS5 and Credit Human have been recognizing local teachers since 1999 for their innovative teaching practices and for the difference they make in the classroom. Annually, one teacher from each of the 19-area school districts is surprised and honored with a $1,000 check!
To see the full story, look for Stephanie Hargrove ExCEL award on youtube.
Tell Me More Parent Symposium
Alamo Heights Independent School District invites the community to our Heart of Heights Tell Me More Parent Symposium, set for Saturday, Nov. 3, beginning at 9:00 am, at Woodridge Elementary in the auditorium. During this event, attendees will have the opportunity to gain important and useful information on a variety of topics to include:
• Advocating for Your Child's Academic Needs
• Maintaining Boundaries with Your Child
• Helping Your Child Cope with Anxiety
• Digital Parenting
• Vaping/Sexting/Bullying and Beyond
For more information, please contact Catherine Widder, LCSW and District Wellness Coordinator, at 210-832-5956 or via email at cwidder@ahisd.net.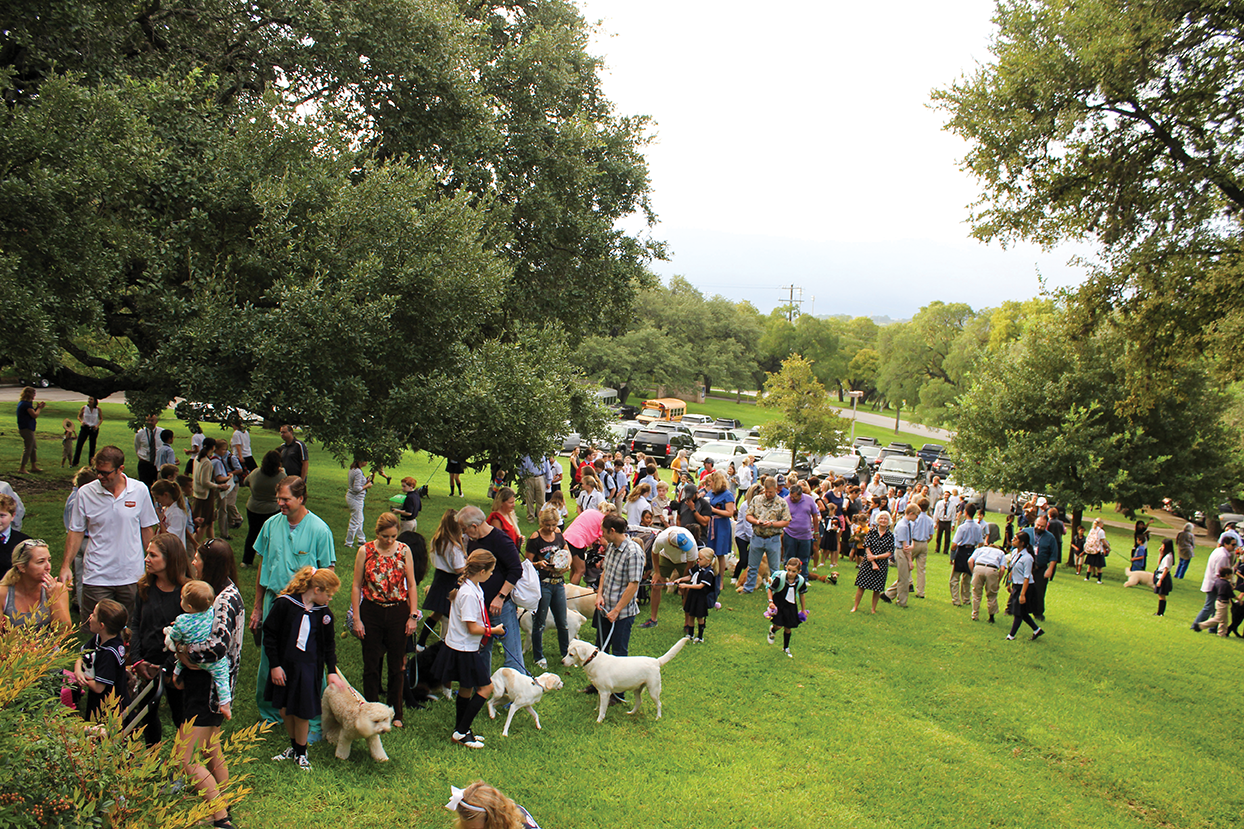 St. Luke's Episcopal School's Blessing of the Pets
St. Luke's Episcopal School held its annual Blessing of the Pets service on Oct. 3 in honor of St. Francis of Assisi. The patron saint of animals, St. Francis had a deep love and respect for all of God's creatures. St. Luke's community paid tribute to his life by celebrating the unconditional love between children and their pets.
Once a year, St. Luke's Lane is filled with the sounds of barking, meowing, chirping, and laughter as the school holds its annual Blessing of the Pets ceremony. Animals large and small, young and old, and furry and scaly lined up on the school's south lawn for their turn to receive a special blessing. The event is a cherished tradition for St. Luke's students, who bring pets ranging from goldfish to horses to school each year. Family is an important aspect of the St. Luke's experience, and that certainly includes pets. All students have the opportunity to participate in the service, even the youngest in preschool with their favorite stuffed friends.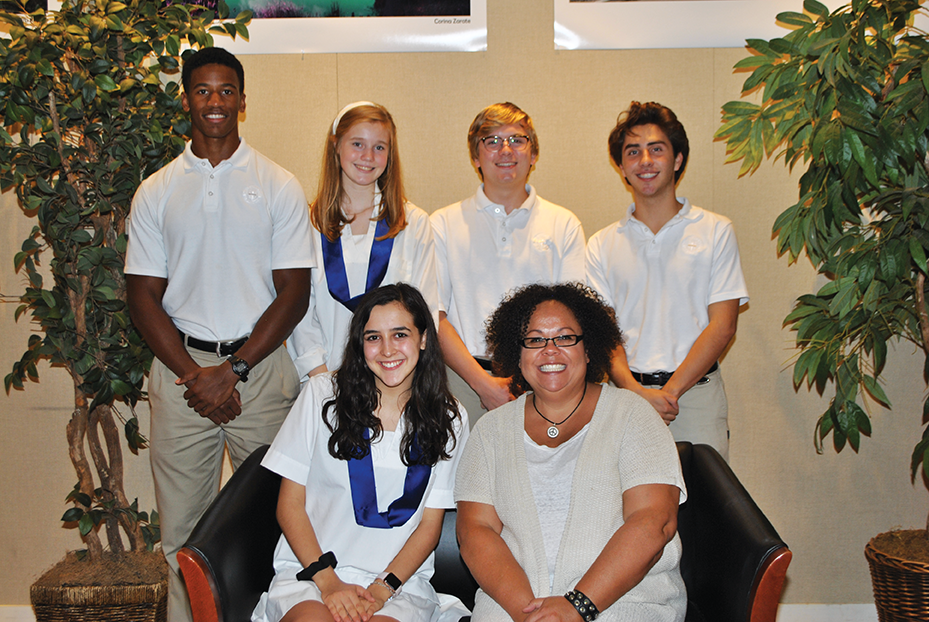 Bestselling Author Leaves Impact on Saint Mary's Hall Community
In September, Saint Mary's Hall (SMH) welcomed Julie Lythcott-Haims, a national bestselling author, highly acclaimed speaker, and former dean at Stanford University. SMH sought out Lythcott-Haims because of her New York Times bestselling book, How to Raise an Adult, where she highlights the ways in which overparenting harms children and creates stressed-out parents. She also uses her own experiences as a mother and student dean to empathize with parents, while explaining the long-term effects of overhelping and overparenting.
First, Lythcott-Haims addressed the entire Upper School student body about pursuing their passions. As a dean, Lythcott-Haims found that overparenting was harming students as they became adults. In her talks, she seeks the opportunity to impart her experience in an effort to help students "lead the life you are supposed to lead." Julie also tells students that the idea of fulfillment in life is a very meaningful and important one, based on character, trying hard, learning to think and do for yourself, widening your blinders when it comes to college, and having the courage to study what you love. After the presentation, students approached Lythcott-Haims to get her advice and to thank her for her insightful words.
The evening event brought together nearly 500 SMH and San Antonio community members. During this presentation, Lythcott-Haims flipped the talk and focused on getting parents to understand how overparenting can leave long-lasting effects on children. In a humorous, but honest manner, she outlined overparenting styles. Toward the end of the presentation, Lythcott-Haims challenged parents to give their children unconditional love and "to see who they are, not who you wished they would be." She left the audience with one final thought: "Our job as parents is to put ourselves out of a job, y'all. We have forgotten this. That means our kids are supposed to develop the skills they need to thrive without us." After a standing ovation, Lythcott-Haims invited the audience to participate in a Q & A session as well as a book signing.
Thanks to the support of an anonymous donor, SMH was able to invite this dynamic speaker to not only visit with students, but also for the school to engage in meaningful interactions with members of the San Antonio community.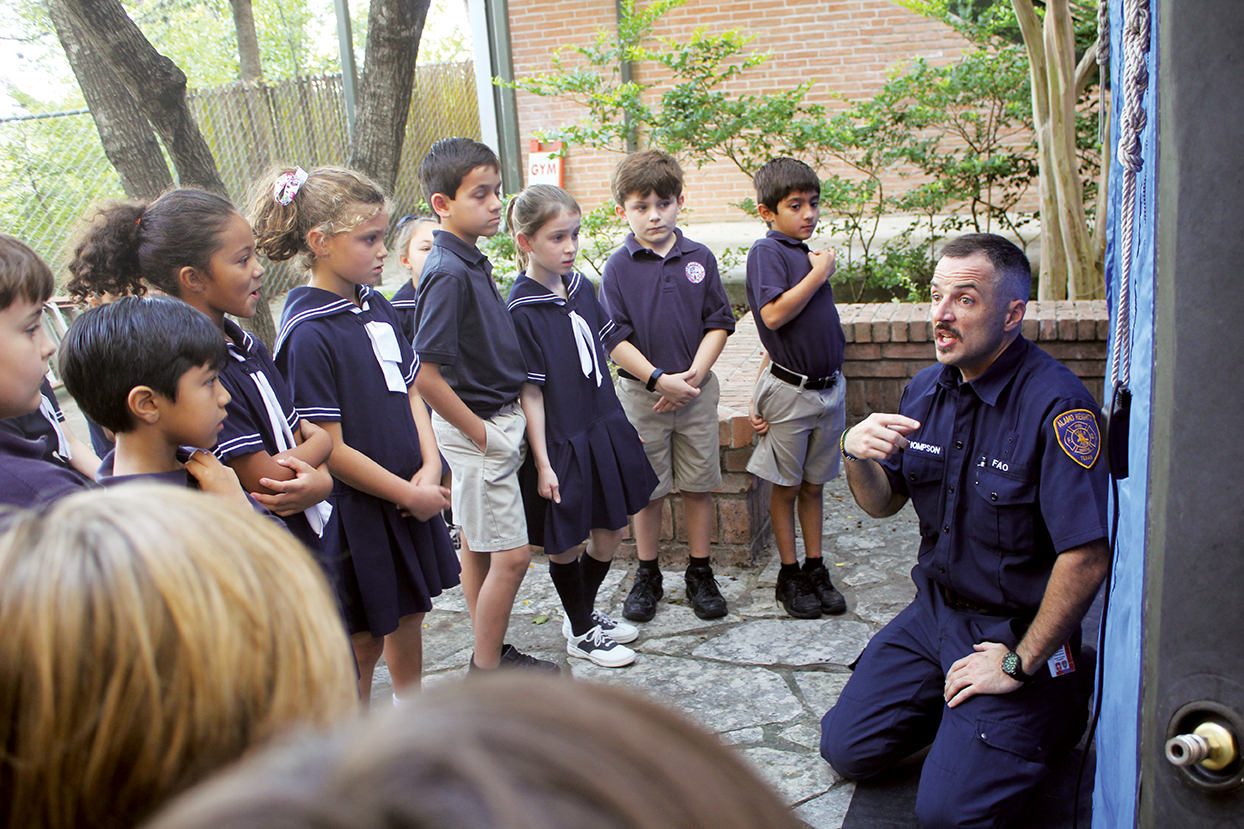 Firefighters Visit St. Lukes Episcopal School
Students Preschoolers to third graders from St. Luke's Episcopal School were educated on how to stay safe in case of a fire on Oct. 9. Firefighters from the Alamo Heights Fire Department visited with early childhood and elementary level students to share a simple, yet powerful message: "Look. Listen. Learn. Be aware – fire can happen anywhere." Through a variety of interactive and age-appropriate activities, students learned how to recognize the signs of a fire and react safely. Firefighters decked out in full gear demonstrated how fire trucks and hoses operate, performed a puppet show on "stop, drop and roll," and even guided crawling students through a smoke tent set up in the school's central courtyard. "Every child gained real-life skills in a safe and fun setting," said Sherrye Macha, Early Childhood Division Head.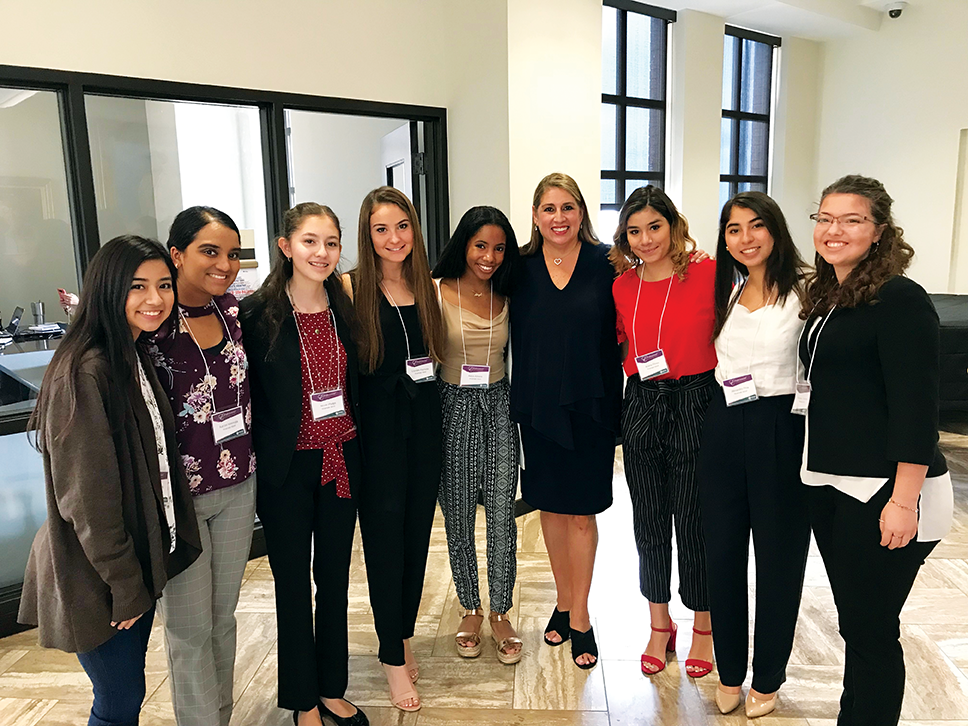 Incarnate Word Future Entrepreneurs
Eight young women from Incarnate Word High School attended Entrepreneurial Connections hosted by National Association of Business Owners (NAWBO) in San Antonio. Diana Barrios Trevino was the keynote speaker at the event held at Texas A&M University San Antonio on Oct. 11.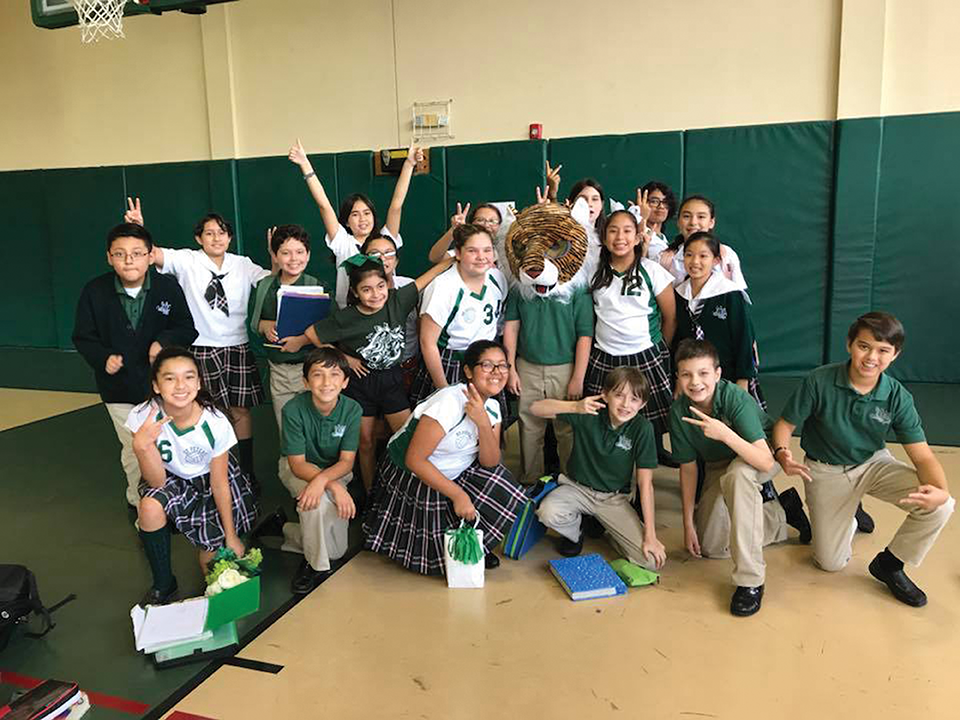 Fall at St. Peter Prince of the Apostles School
It has been a busy fall semester at St. Peter School. In September, the school celebrated Grandparent's Day, a pep rally in honor of the volleyball and cheerleading teams, and a multicultural presentation for the student body offered by international students from the University of the Incarnate Word. In October, Father Agustin Estrada offered a Blessing of the Pets for the community on the Feast Day of St. Francis of Assisi. The volleyball team will conclude the regular season and cheerleaders are preparing for competition in November and look forward to participating in the Holiday Parade on Broadway.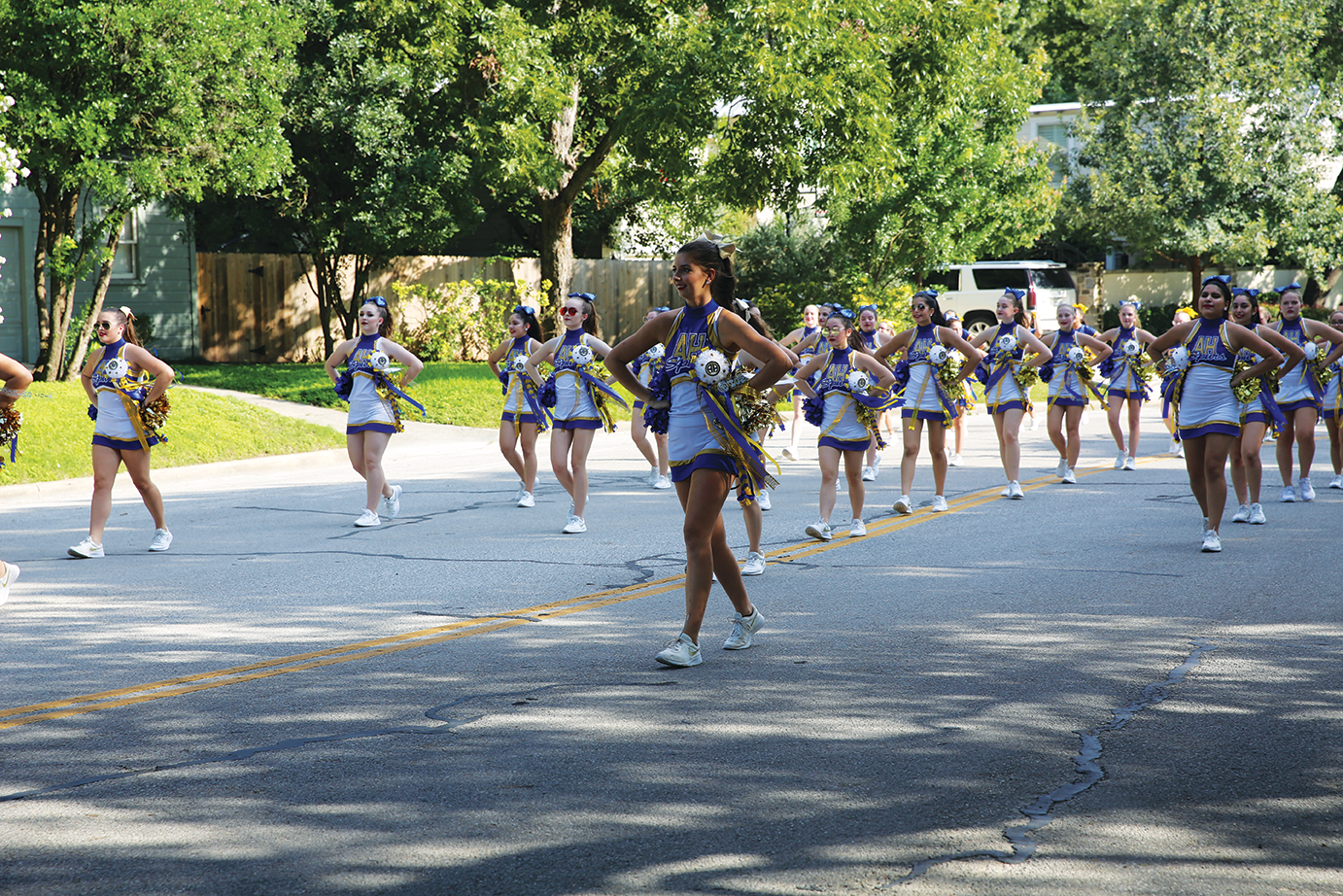 Howdy Night Parade
Howdy Night is an annual community celebration in Alamo Heights. It kicks off with the Howdy Night parade that starts at Cambridge Elementary School and winds up at Alamo Heights High School. At the high school, a carnival unfolds that includes food, entertainment and games. The day culminates with a pep rally and traditional bonfire at Orem Stadium. It's a wonderful local tradition celebrated by students past and present, neighbors and parents.