David Tankin & Laura Celis
Living the Sweet Life in 78209
by Meredith Kay
Photography by Al Rendon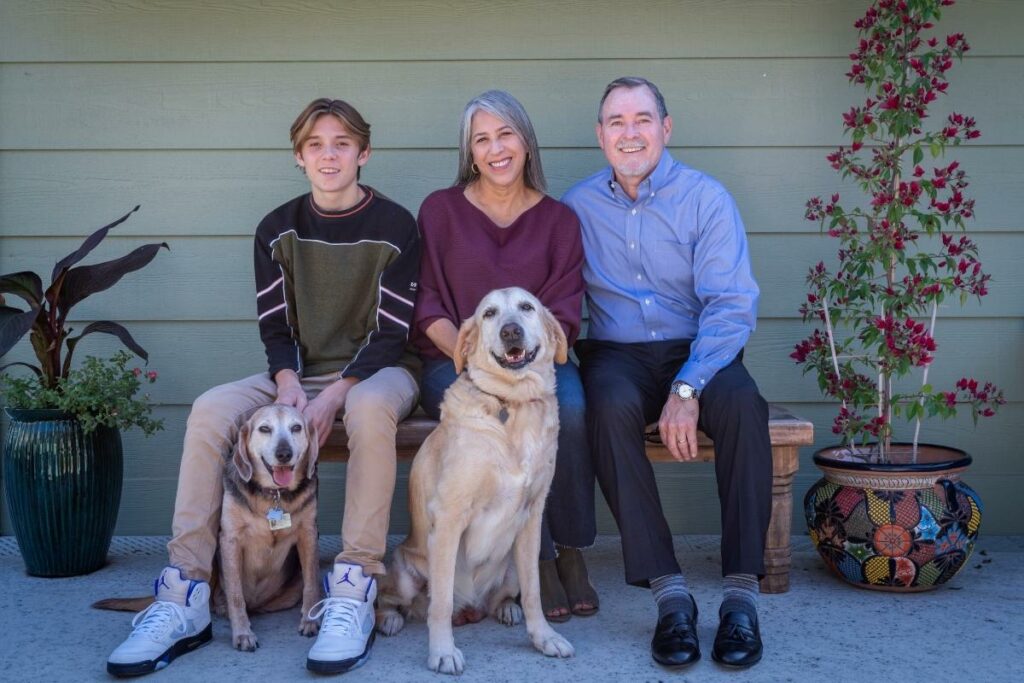 We all have friends or family members that have decided to branch out, spread their wings, and move out of San Antonio only to return, sometimes many years later, to the place that we all call "home." However, for one prodigal daughter, Laura Celis, and her husband, David Tankin, Alamo Heights is where they now call "home" after living halfway around the world, and they wouldn't have it any other way.
David Tankin grew up in Evanston, Illinois, where his father was a professor at Northwestern University. David received his undergraduate degree and his MBA from Northwestern but then moved to Princeton, New Jersey, to pursue his career in finance. He met his wife, Laura, at a party following a football game while she was studying at Northwestern and while he was home for the game. Laura earned her master's degree in Chemistry, and the two dated long-distance until she ultimately followed him to Princeton, and they were married. Laura was born and raised in San Antonio and graduated from MacArthur High School.
The couple moved from New Jersey to Saudi Arabia in 2009 when David took a job for Saudi Aramco, a petroleum and natural gas company. Their son, Harry, was a toddler at the time, and the couple lived in a very diverse community of American ex-pats and international professionals also working in Saudi Arabia. David and Laura spent six years there, traveling back and forth to San Antonio to adhere to Saudi Arabia's strict visa provisions, before deciding to move back to the states full-time.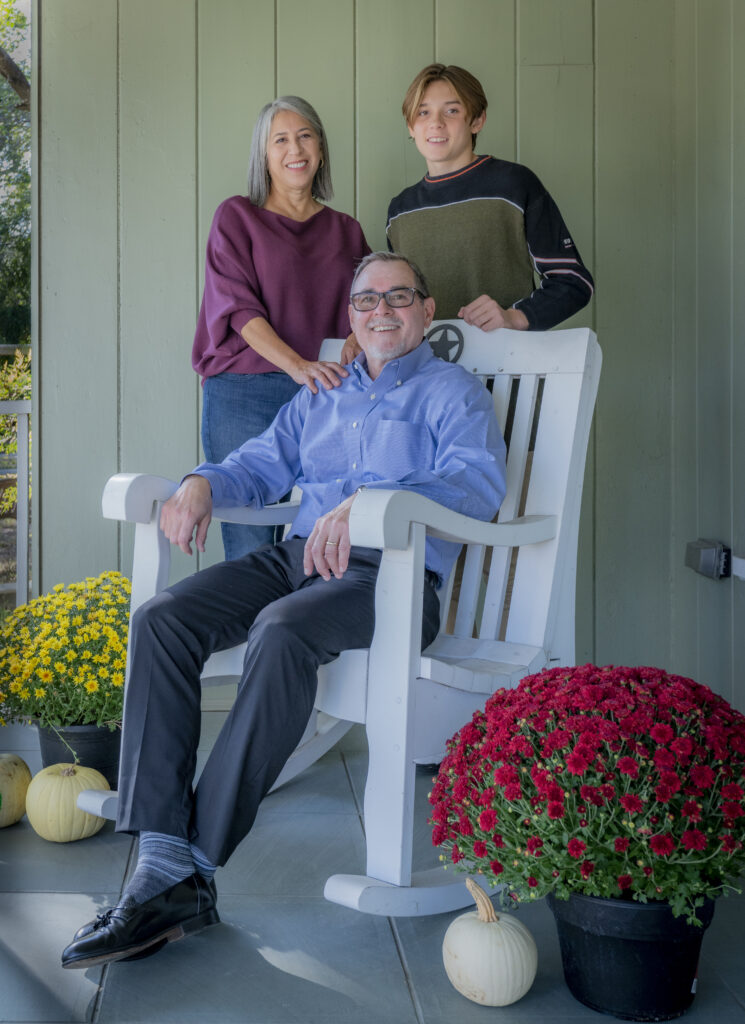 Laura says, "We loved our time in Saudi, but we wanted to move back home so our son could attend middle and high school in America. It was harder to get used to living in New Jersey than it was to acclimate to Saudi Arabia, but eventually, I wanted to be back in San Antonio, where my family lived."
Harry is now 15 and attends Alamo Heights High School, where he is on the J.V. tennis team. Laura also has an older son, William (35), who is married to Meredith, and the couple just had their first baby, Luke James. Laura is very excited to be a grandmother. 
Today, David works as the Statewide Head of Fixed Income Investments with Frost Bank, and he is active with the San Antonio Chartered Financial Analyst (CFA) Society, which promotes ethics and professional excellence in the investment industry. Laura, however, chose a different career path, or perhaps it chose her. She began baking as a young girl and rediscovered her love for baking again while living in Saudi Arabia. She would bake cookies for her international friends, and they were quite sought after. When the family moved to San Antonio, the Arcadia Cookie Company was born. The name comes from Arcadia Place, which is the street that they now live on in Alamo Heights.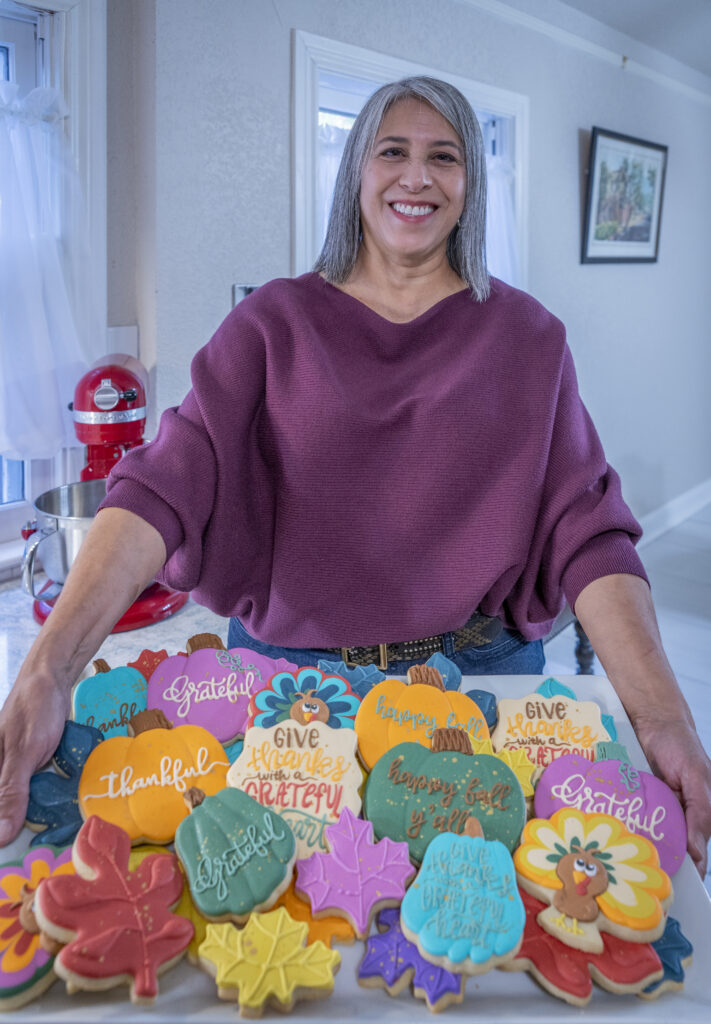 Laura's cookie enterprise continues to grow, and she is an incredibly creative and talented artist, creating custom hand-painted cookie designs for literally any occasion. Her background in chemistry has allowed her to perfect her recipes, and she is always busy creating unique cookie designs for celebrations, holidays, corporate events, and school functions.
The family has two dogs, Max and Abby, and they love the small-town feel of the Alamo Heights community. When asked what she loves most about the neighborhood, Laura states, "I love how contained the community is. After living out there in such a huge world, and after all of the traveling we've done, I love that our world can be within just five square miles."