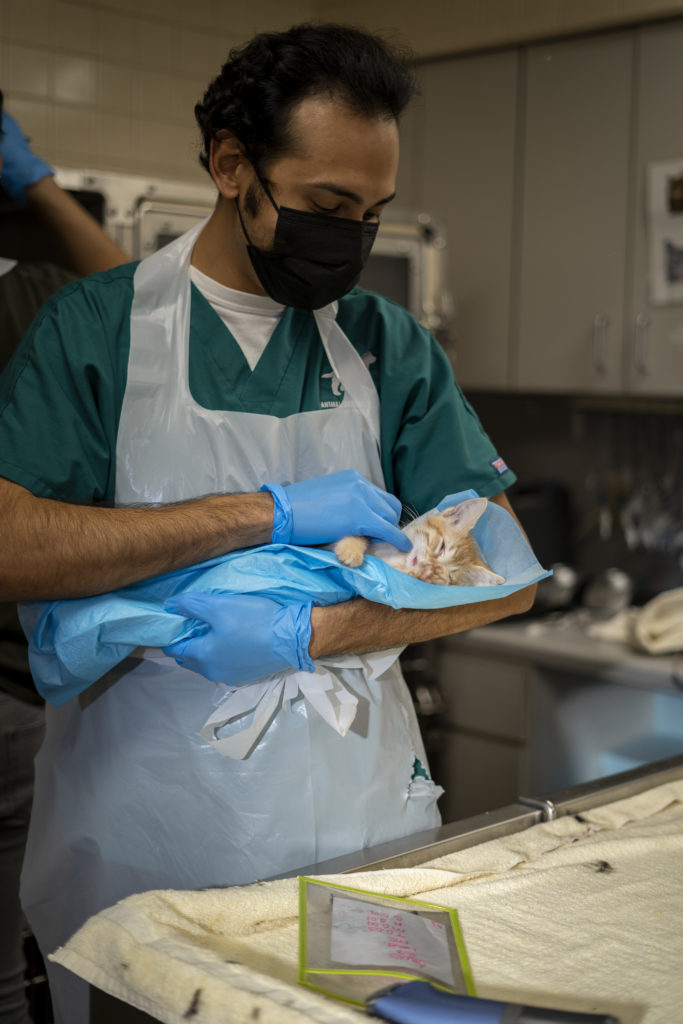 The Animal Defense League of Texas
"We take them in. You take them home," is the motto at The Animal Defense League of Texas (ADL). Chartered as a non-profit in 1934, ADL continues to exist as a true no-kill shelter for abandoned, abused, or neglected dogs and cats in South Texas.
At ADL, rescued pets are provided medical treatment, nutrition, and shelter in a safe, live-release facility until they are matched with their forever families. Through community education and empowerment, ADL advocates for truly responsible pet ownership.
An astonishing 7,072 pets' lives were saved by ADL in the San Antonio area in 2021!
Each pet receives accommodations and services, which ADL provides once the pet arrives. ADL operates three San Antonio-based shelter facilities: A 12-acre campus and medical facility on Nacogdoches Road, The Paul Jolly center across from the San Antonio Zoo, and their newest location in Windcrest inside the PetSmart on Fourwinds Drive. The Nacogdoches facility also houses a state-of-the-art animal hospital and a dog park.
Naturally, an operation of this size and scope requires funding, and lots of it! ADL is supported through adoption fees, donations, grants, bequests from individuals, and special events to support their facilities and the pets in their care.
Under the leadership of a strong board of directors, Executive Director Joel McLellan and the team operate ADL 365 days a year. The team consists of development and fundraising, finance and business, operations, lifesaving initiatives, and medical. "We rely heavily on volunteer support for all areas from dog walking, to interacting with the cats and kittens, to kennel cleaning, and fundraising," says McLellan.
"While we continue to receive an outpour of love and support from our community members, it's important to know that the best way we can continue to fulfill our mission is to receive help getting more pets adopted or assistance in our foster program!" declares McLellan. Volunteer opportunities are available on the ADL website and are ideal for those needing service hours.
Programs and services at ADL include adoption, pet intake from sources such as the municipal shelter and surrender/drop off, spay/neuter, mobile wellness clinics dispatched to high-need areas, no-cost pet services for eligible zip codes, Seniors for Seniors, education, donor events, and fostering.
Fostering provides a loving temporary home with a volunteer that has basic knowledge of animal care and will provide food, water, shelter, loving attention, and trips to the ADL clinic for rechecks and medical treatment when necessary. ADL supplies everything needed to care for a foster (food, toys, blankets, puppy pads, litter, litter boxes), all medical care approved by the medical team, and general assistance with caring for a foster.
For those interested in volunteering, donating, adopting, fostering, or employment, the ADL website is a one-stop shop for information and opportunity. Be sure to visit us at: adltexas.org. We can't wait to meet you, and we hope that you think of ADL the next time you're thinking about bringing home a new pet!